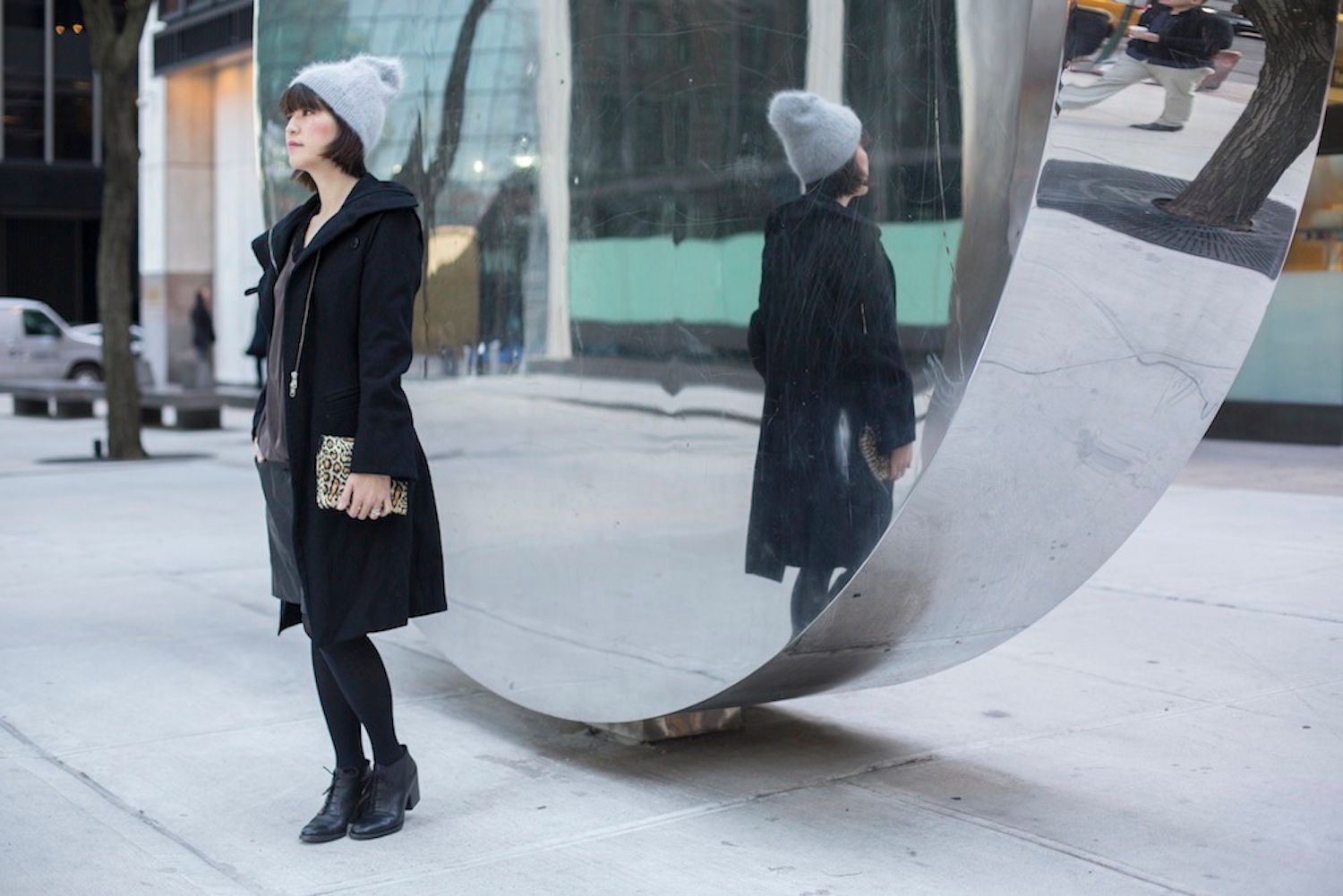 I was on the phone with my Dad one day when he asked "Deanne, do you have any hobbies?" Which made me pause.
My leisure time is very precious to me- and I often spend it in the company of friends or my family. Having
my own business
is fulfilling and also deeply engrossing, but it doesn't count as a hobby.
Years ago, when I was working in law and disenchanted with my profession, fashion blogging was my hobby. I started this blog over 6 years ago to launch a freelance writing career, and it became a more personal outlet- a place for me to share up and coming talent in the independent fashion world, and slowly, to share experiments in personal style. I am so grateful for Dream Sequins because it gave me the foot in the door. I left law to work at a PR agency, and two years ago, left that agency to found my own!
So for the past two years, I have been working and keeping my head down, but also feeling like a piece of me was missing. That creative spark. I knew I had to return to Dream Sequins, but didn't know what to write about other than being another frazzled new Mom in sweats. And while I respect Mommy bloggers, I didn't want to start writing about baby fashion or making baby food. I simply wanted to reclaim my own space again.
So here I am, Dear Readers. Dream Sequins is my hobby once again, and I'm excited that the New Year will bring new features for the blog, including more market research (we need to uncover that precious indie talent in the world) and original interviews with the raddest people I have met in the industry. And yes, more outfit posts, too.
xx D
Credits: Hat by Club Monaco // Coat by Ann Demeulmeester // Top by Parkchoonmoo // Leather Shorts by Alexander Wang // Shoes & Bag by Rachel Comey (Photos by Will Foster)