The Dutch "affordable luxury" hotel group
citizenM
recently launched in New York. To celebrate, the citizenM team invited a mix of New York City bloggers including yours truly to take over the hotel for the evening with fun activities and all night to eat, drink and be merry. (To be honest, I was most looking forward to a full night's rest in a king sized bed... As the owner of a small business and a new Mom, the idea of a quiet night in a king sized bed sounded like "affordable luxury" to me!).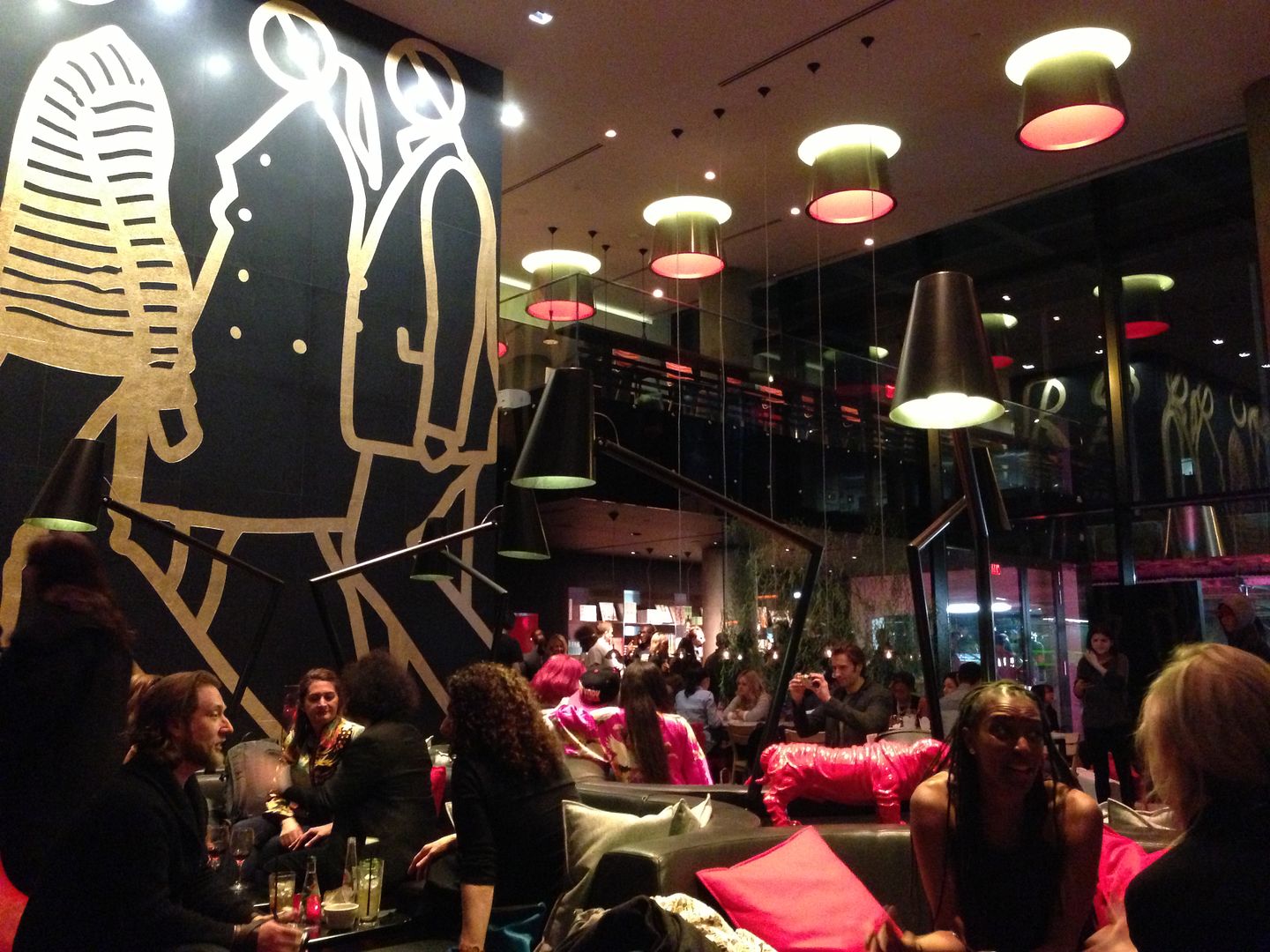 I checked into my room about an hour before the official launch party. The standard size room is the width of a king size bed. This being New York, the cozy size of the room did not surprise me. What did surprise me was the way they managed to squeeze a rather comfortably sized shower and toilet into a bathroom "pod" island in the middle of the room. I also dug the light settings in the room, which could be controlled at the touch of a button by a touchscreen pad near the bed.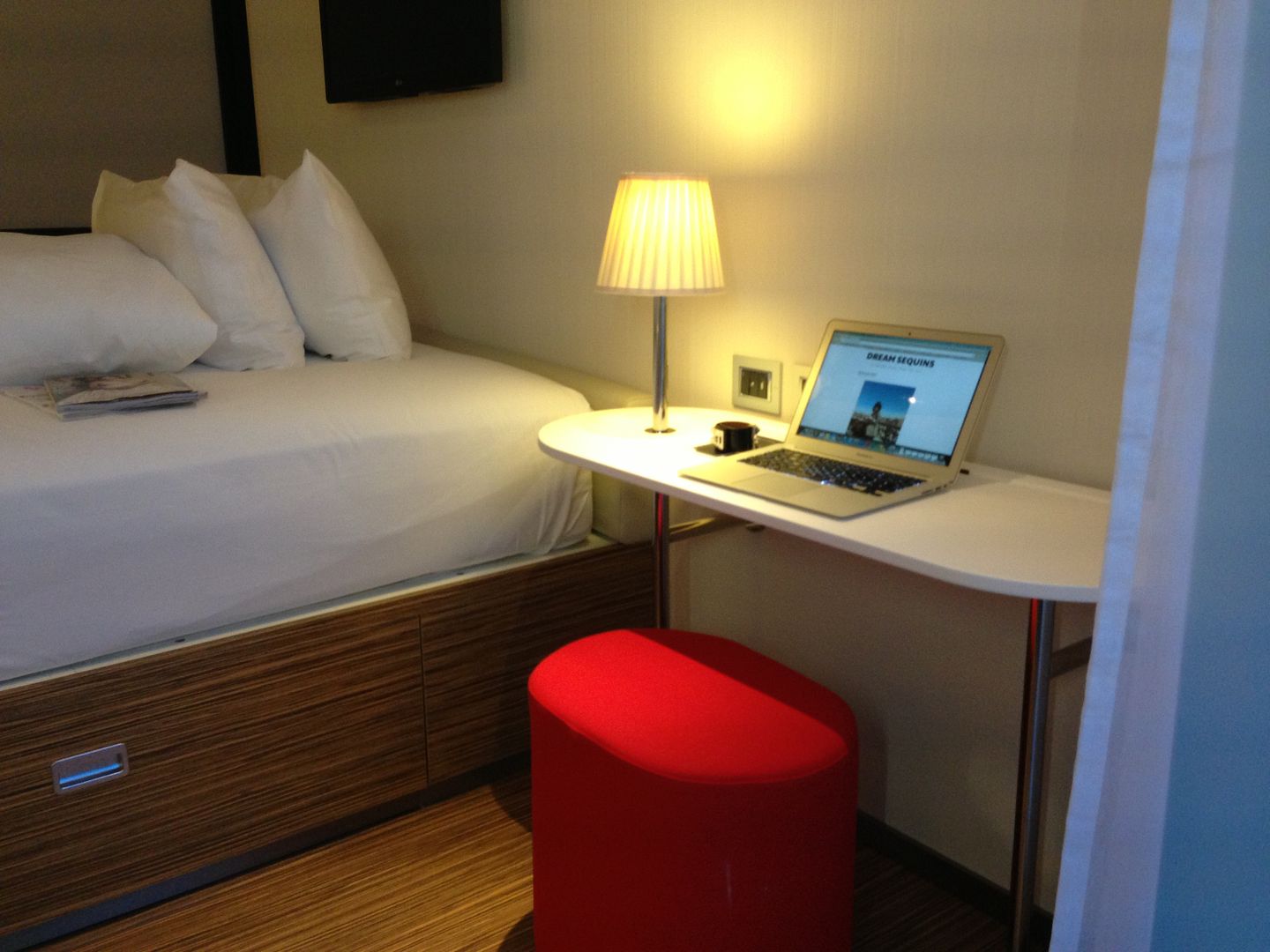 I had plenty of work emails to review, so I fired up my laptop and did a test run of the hotel's free wifi (pretty fast) at the cozy work station. I was never more productive in my life- clearing out my inbox in the focused quiet of that work space. Maybe it was the promise of free flowing champagne at the launch party later, but I checked off all items on my to do list, and then started tackling some optional items. Wow that felt good!
After wrapping work and throwing on a little lipstick and my trusty Rachel Comey blouse, I took the elevator down to the main floor. The elevator, by the way, is super conducive to flattering lighting for selfies. I took a few.
What I wore that night: Rachel Comey blouse, Uniqlo jeans, Hermes cuff and Givenchy bag.
One of my new blogger friends said I had cool "Tokyo style" when I told her my style was pretty "Momcore" these days... I'll take that as a compliment!!
One of the highlights of the evening was listening to the beautiful vocal stylings of Miss Alex Winston.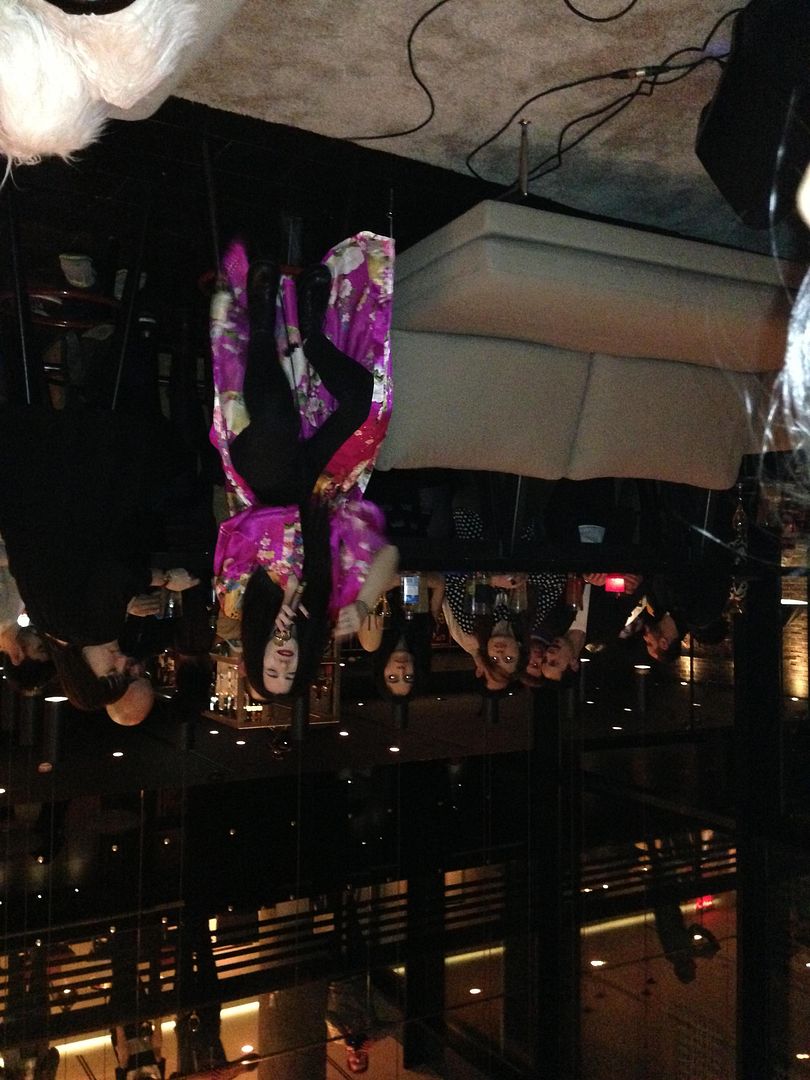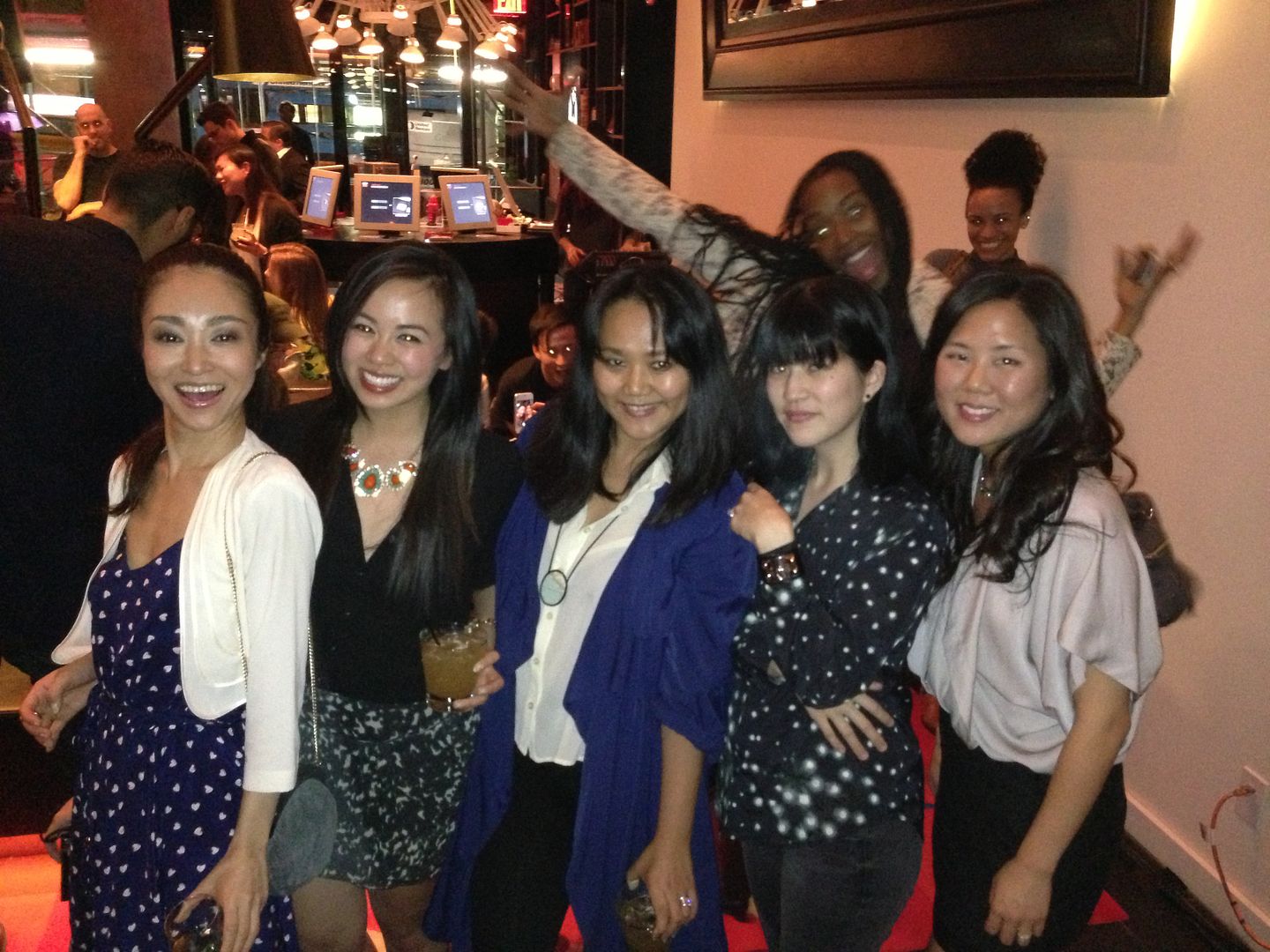 At the end of the evening, I waited in line to get my portrait done by one of the house artists... My googly-eyed painting was done by Mike Perry. This guy is super talented! Loved this and it's a souvenir I will treasure of this incredible evening and slumber party in Times Square.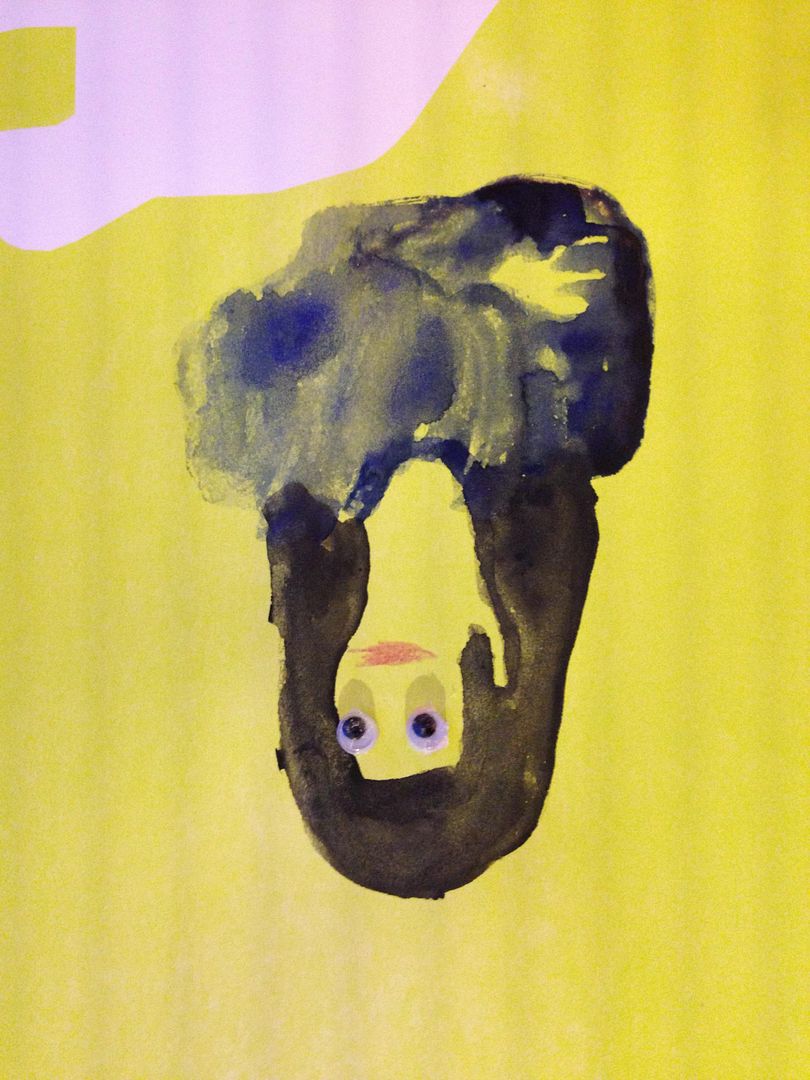 Last but not least, a sweet finish to a very memorable evening! Thank you, citizenM, I will definitely be back for your free wifi and chill-quirky vibes...