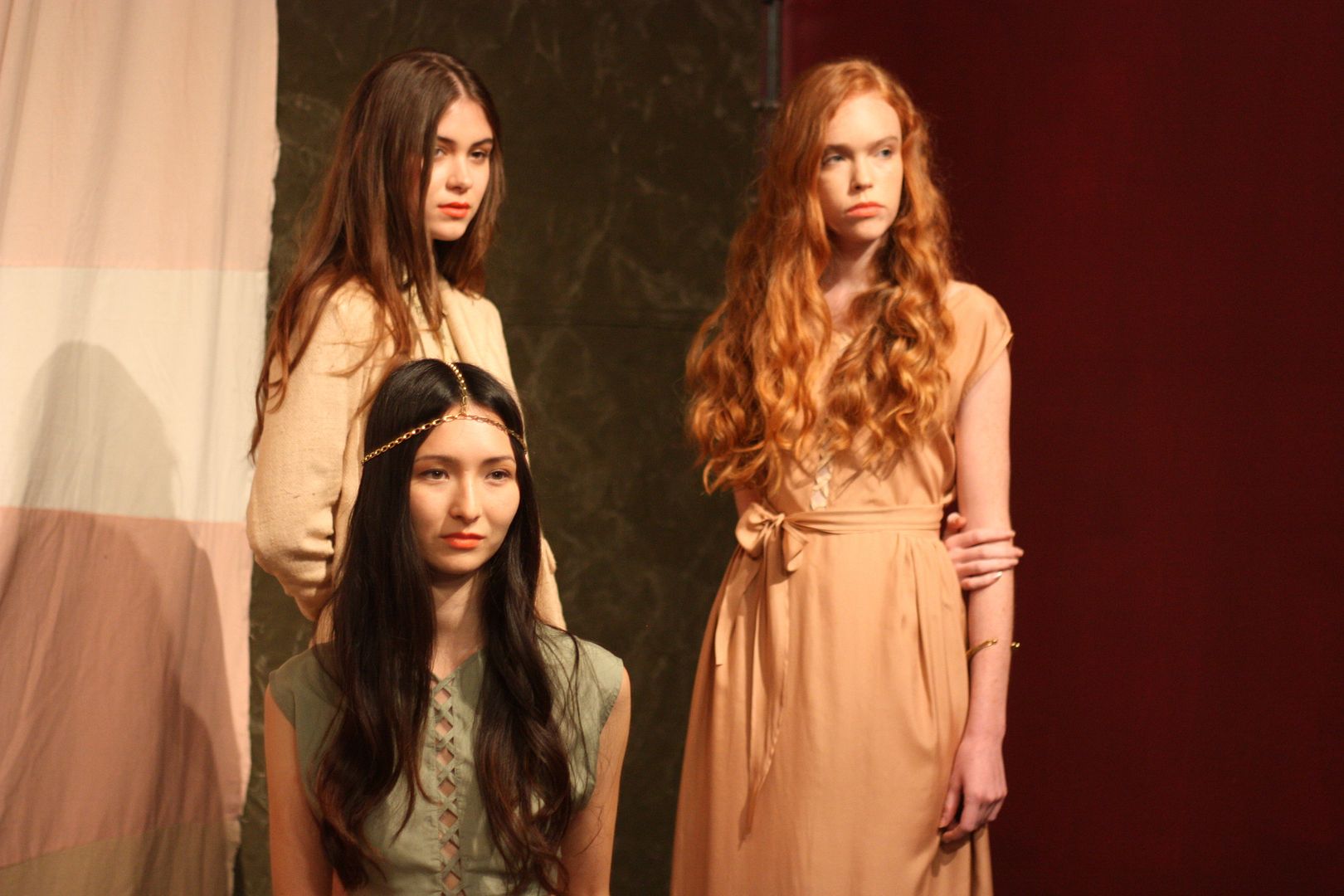 At the
Wolverine 1000 Mile
pop up in Nolita, an intimate jewel of a presentation took place for
Samantha Pleet
Spring 2013. A small crowd gathered in the middle of the space grazing on wine and cheese, the room glowing with golden light, warm against a patchwork textile backdrop for the models and the timber wood interior - a welcome departure from the often stark white studio spaces of Fashion Week presentations.
You got the feeling that everyone who was there wanted to be there. And that instead of a Fashion Week presentation, this was a gathering of friends, family and supporters of the designer, who has quite a cult following for her signature dresses, which are often modestly cut, but skim the body just so, in the most flattering way.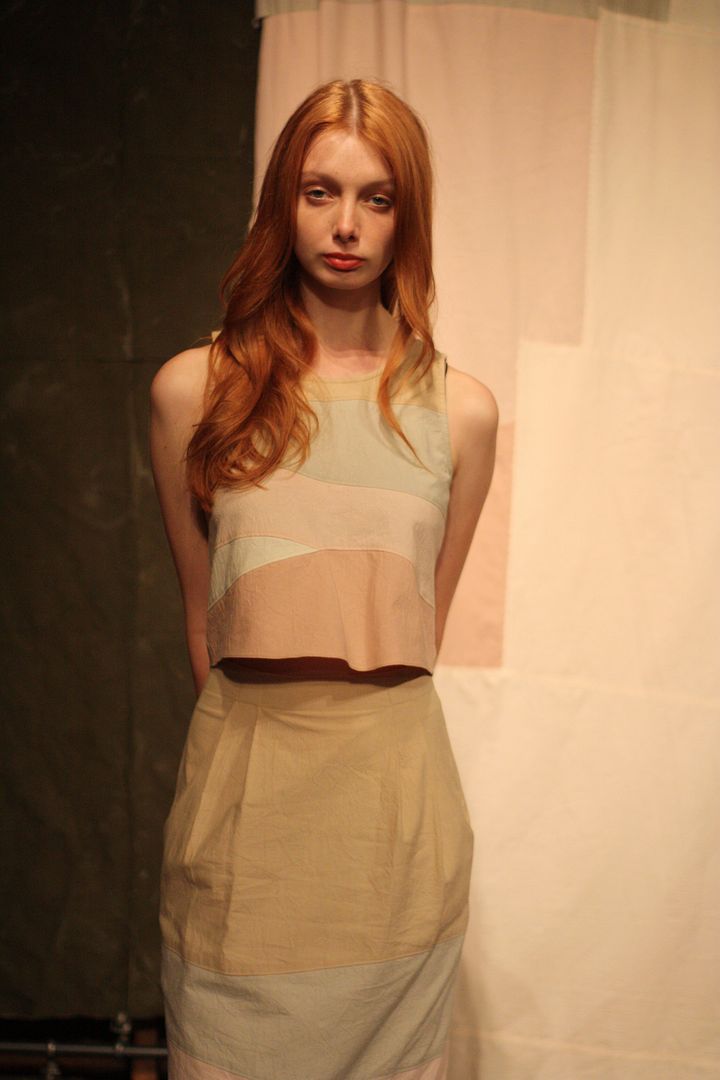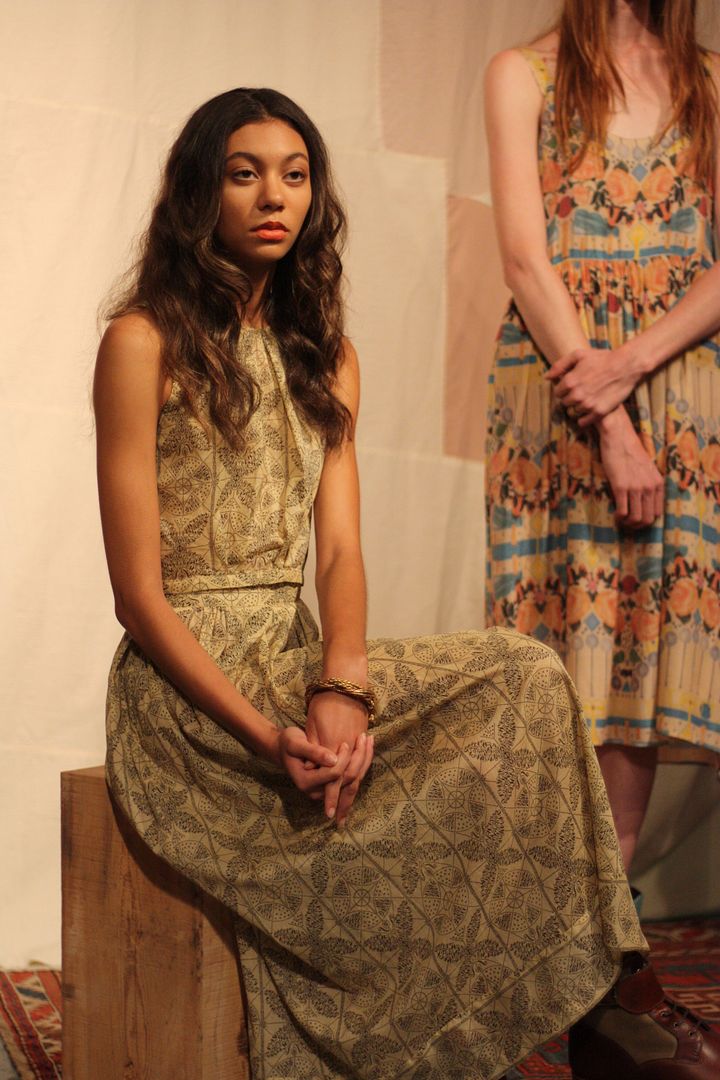 Wolverine 1000 is a vintage inspired brand which specializes in rugged boots with a nod to heritage. Pleet also worked with the brand to create the mostly low-heeled taupe and turquoise boots for this collection, a fitting complement for the natural looking colors and prints for Spring – sand, rusty browns and peach. The textiles in this new collection had an ancient, mystical feeling to them, with lots of crinkle cotton, raw silk and washed cotton.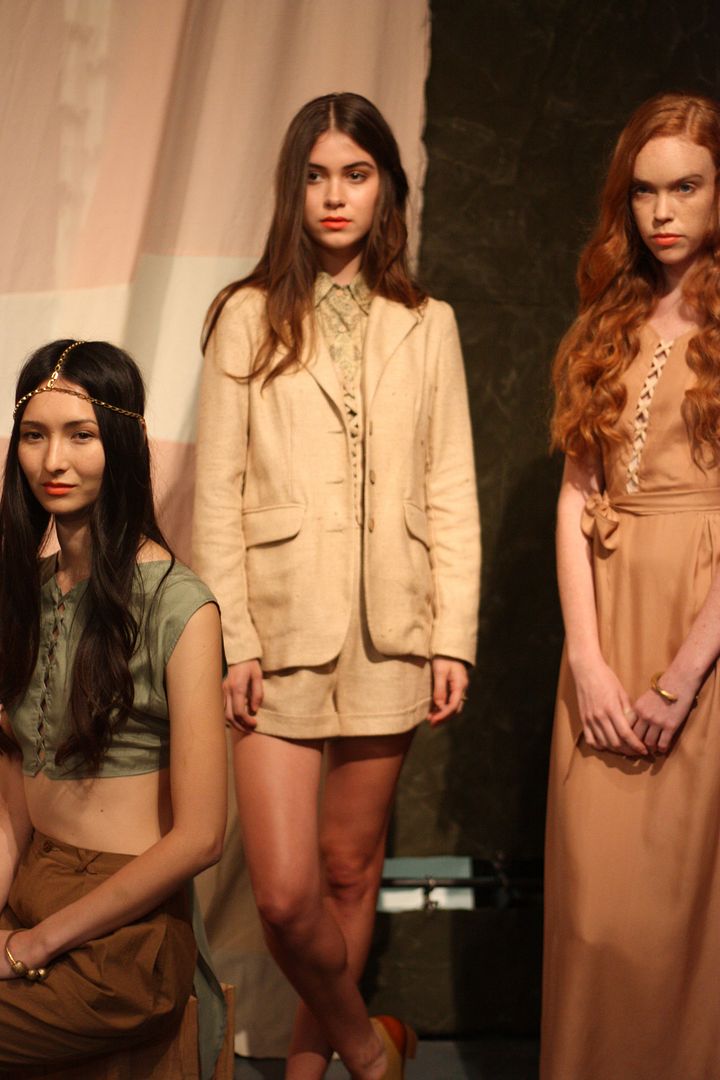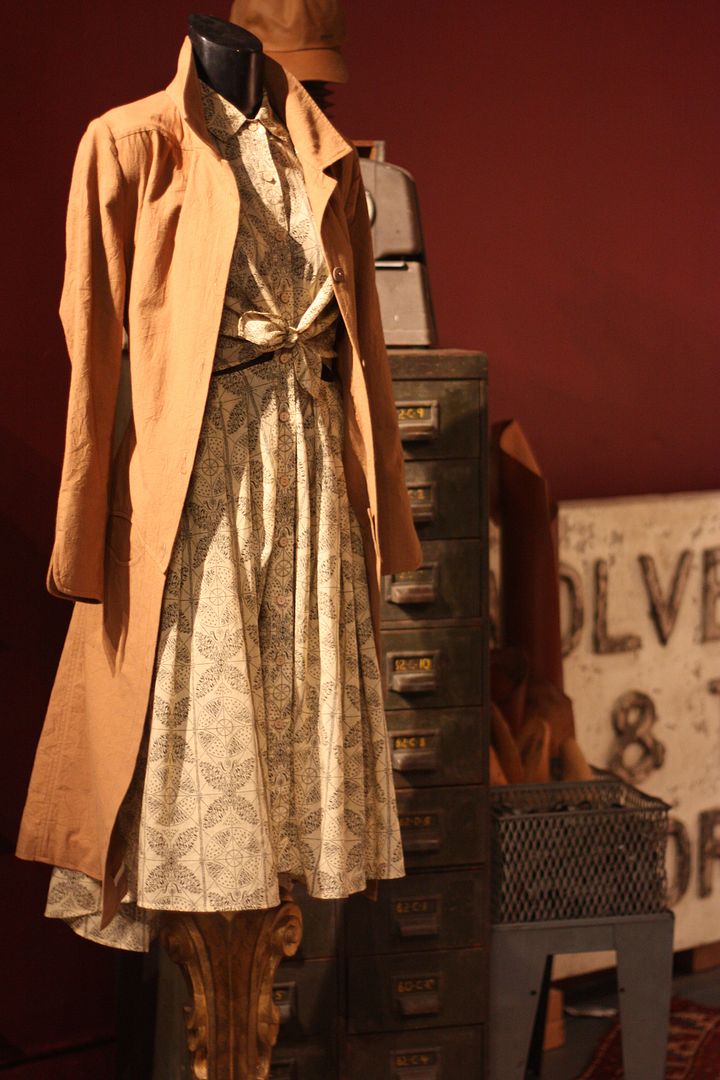 While show notes indicate that the designer drew inspiration from "ancient societies of the Fertile Crescent and the 19th century explorers that rediscovered them," Spring's silhouettes and prints were thoroughly modern in their execution. One could picture any laidback yet thoughtfully styled Nolita or Brooklyn girl wearing head to toe looks from the show. You know that girl well. You're always asking her where she got that one perfect, floaty spring maxi or that cropped sleeve midi dress. She's not trying too hard, and you're sweating her style. I had my eye on the sand raw silk herringbone blazer and shorts combo (above top), while my friend honed in on a midi length beige "Compass" print cotton dress on a nearby dress form (above bottom).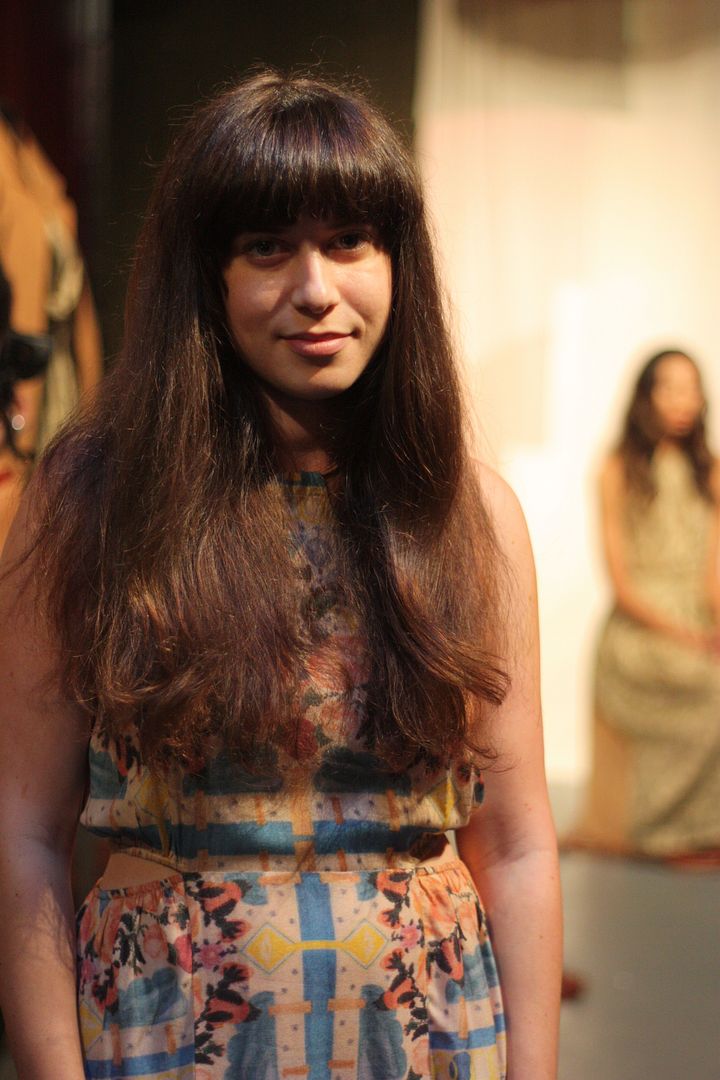 I met the designer (pictured above) who is about as nice and authentic an individual as they come, chatting at ease with journalists and well wishers who had formed a circle around her in the room. As she navigated her way through the crowd, and as we expressed our enthusiasm about the artisanal yet modern looks, she seemed genuinely touched. "Do you like it?" She said, reflecting for a moment on the format. "I wanted something intimate, and this was the perfect space for it. I thought a wine and cheese reception would be nice."