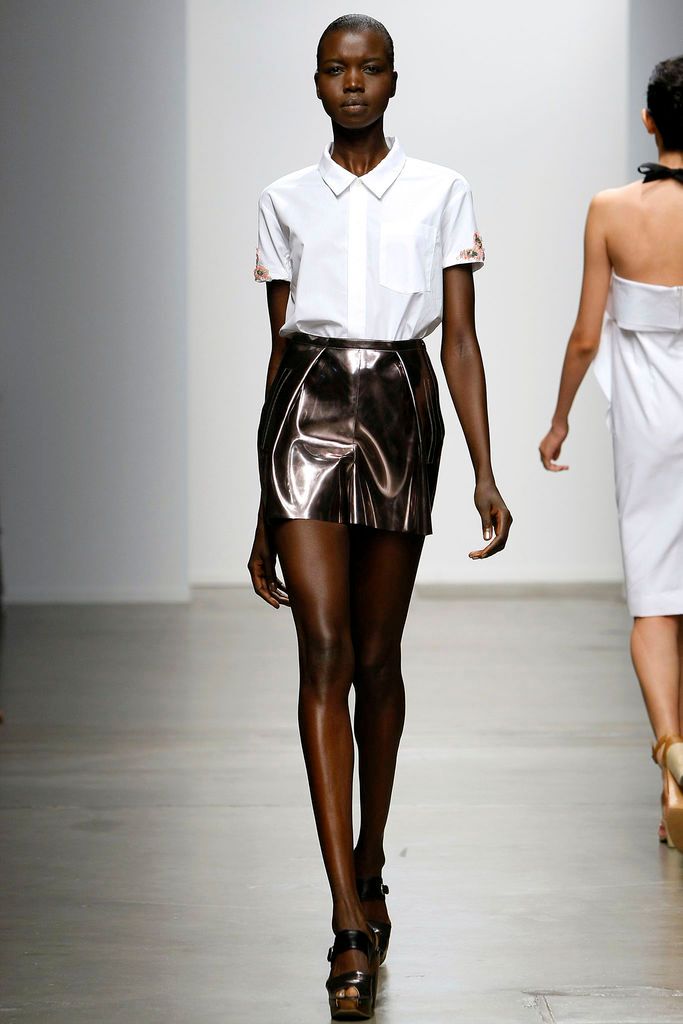 Just before the
Rachel Comey
runway show at Pier 59, I spotted a photographer friend lost in a Fashion Week daze. She snapped out of it long enough to show us a preview of some of the shoes from backstage. We shared an OMG moment over the designer's jolie laide shoe aesthetic.
There's just something, you know, about pairing a frilly or oversized print dress with Rachel Comey shoes. We sighed about those clog sandals! Perforated leather! Metallic cobalt slashed flats! "Literally my favorite collection of hers," she said. "I think it's her strongest work to date."
You could say that I had high hopes for this show...
For Spring 2013, models came out in urban meets island cool pieces done Rachel Comey style – a mix of fitted and slouchy dresses in classic black and white, dresses and separates with prints in cool ocean blues, shell pink and rust, maillots in black, navy and print with flattering cutouts and mesh detail, high waisted bikini bottoms and neon textured crop tops.

For evening, dresses and separates shone with light embellished touches – for a whisper of lady, without looking like a bedazzled victim. Tasteful touches of embroidered bling on a shoulder or on the corner of a sleeve on a short white sleeved shirt. There was a lot to love in this collection, 47 looks to be exact.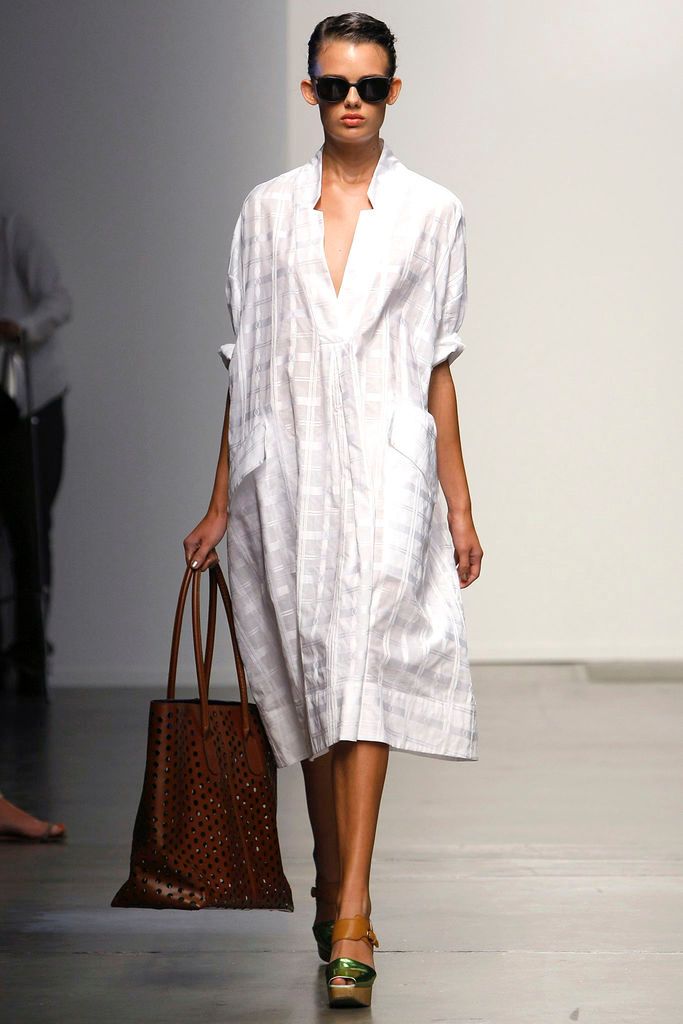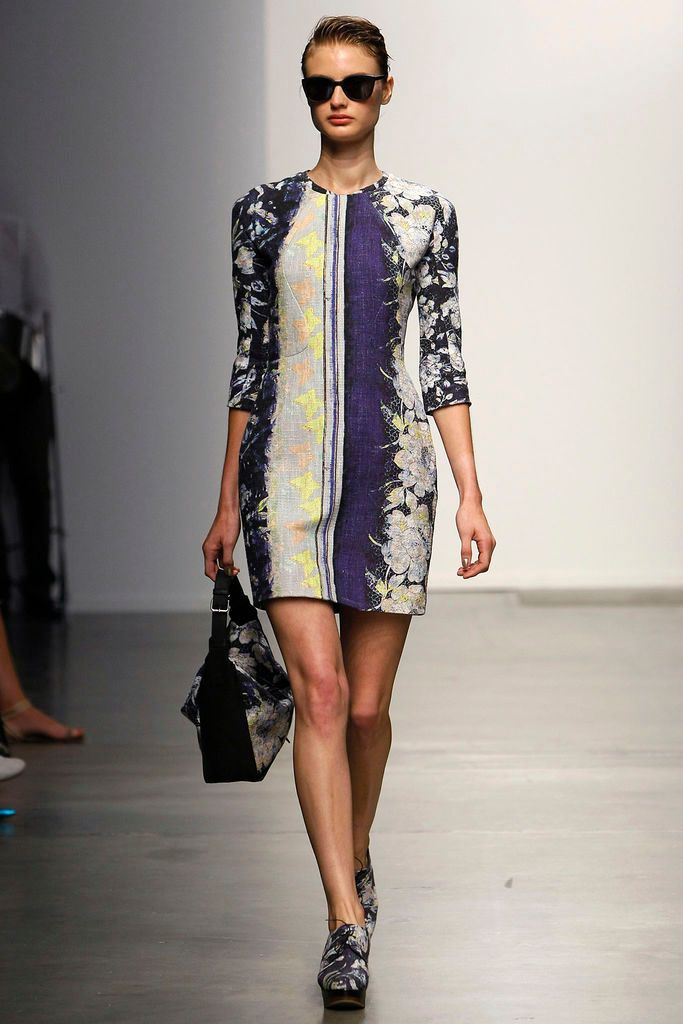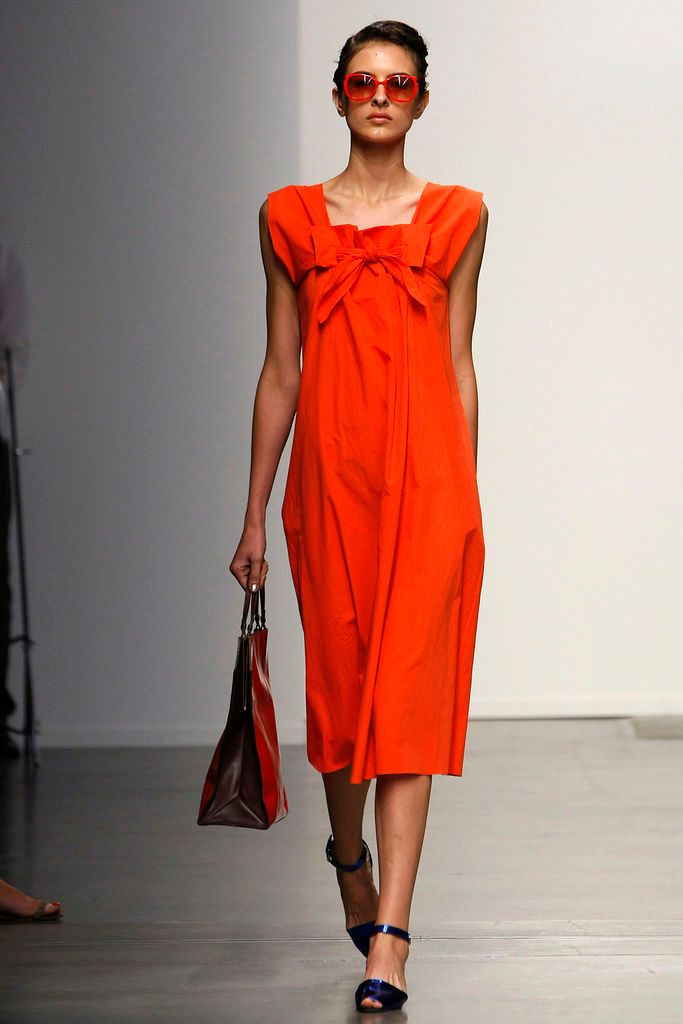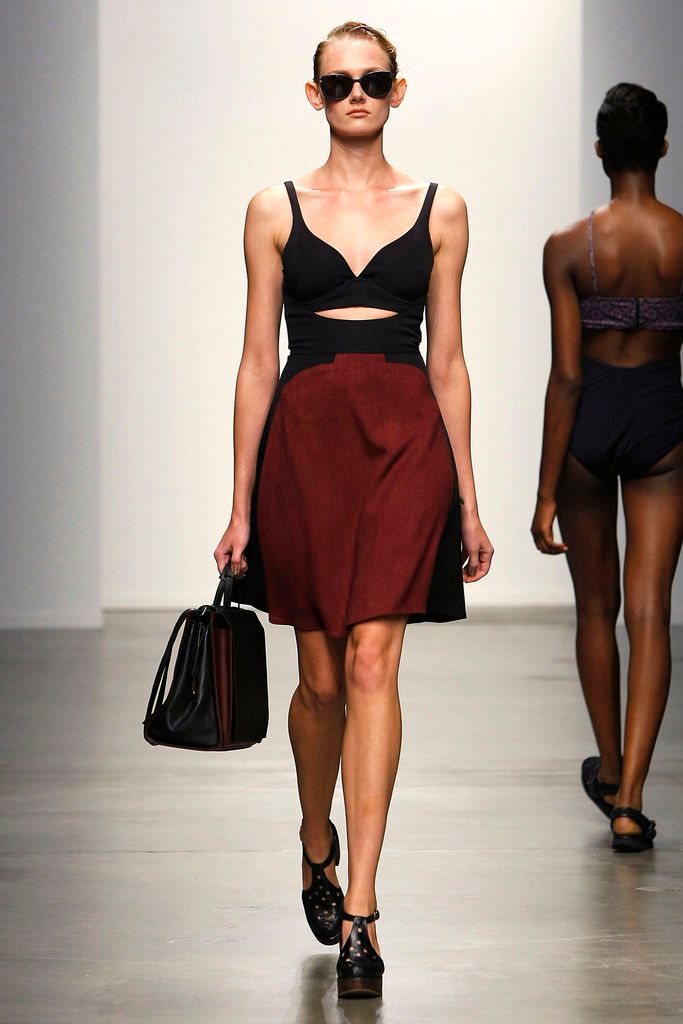 It was a steamy, sweaty day in New York, but we lost ourselves in the rhythmic romance of a solid runway show set to the sounds of a live band, complete with keyboard and steel drums. There's so much waiting around at Fashion Week- waiting to check in, waiting for the show to start, and waiting your turn to file out, that you forget what all that waiting was for…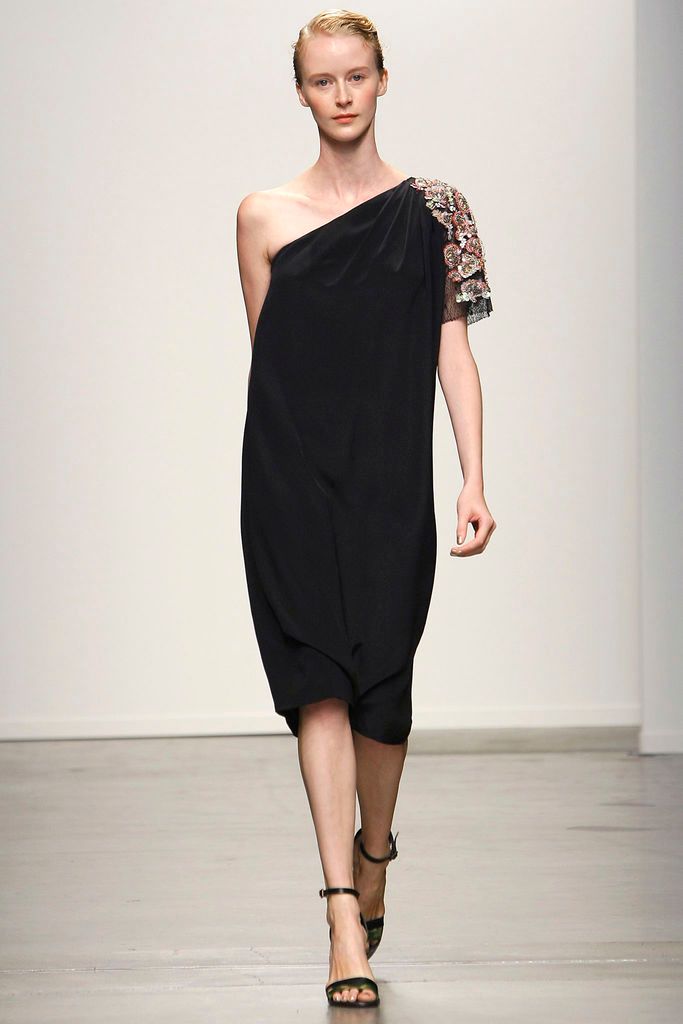 Then you encounter moments like these. When you suddenly spot an unexpected drape or a print that doesn't feel dated, in a shape you never anticipated. Newness. Fashion. That fresh point of view that makes you want to throw up your arms and say: "That's it- that's what I've been waiting for!"
Suddenly it makes sense. You want to go and re-edit your wardrobe now, to wear that newness now. In that fleeting moment when a model walks by wearing your heart-breaking-in-chest-because-it-hurts-to-look-it-is-because-it-is-that-dazzling dress, you recognize it for what it is. And it is beauty.
All images via Style.com (because life is too short to subject you to the blurry photos from my row at the show).