The Mr. and I took an impromptu trip to Beacon, New York this weekend, and we got to see some unexpectedly wild and beautiful scenery, including an abandoned building with a wild garden of moss and sapling, which made for a moody and fun photo shoot. The train ride up the Hudson River Valley is definitely worth the trip itself. Main Street is full of lovely boutiques, bars and restaurants, but the real attraction in Beacon are the natural sights.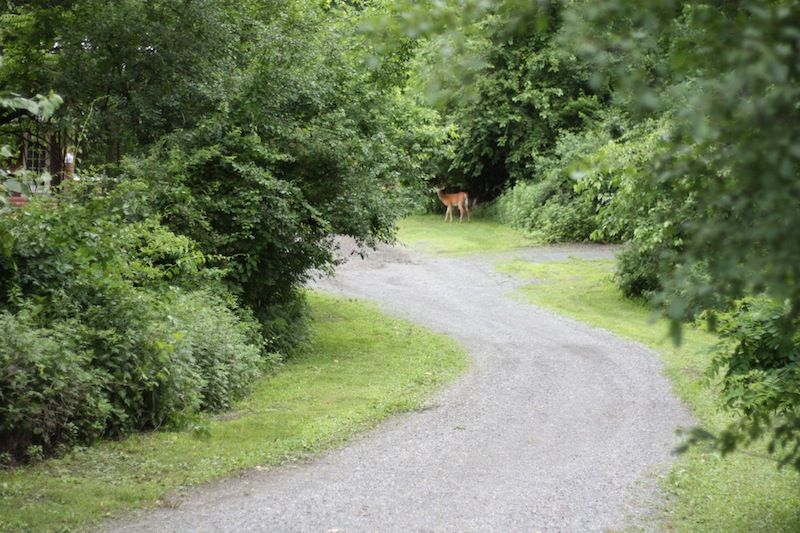 What I wore: dress by Uniqlo, floral bag from Anthropologie
Hope you are enjoying the start to summer. The Mr. and I are looking forward to exploring more sleepy towns within easy reach of the city by train...