Lately I've been feeling flat shoes, grandma style. After years of wearing towering heels- chunky, stiletto, platform and otherwise, there's something quite subversive and super pleasurable about wearing flats.
These glitter open toe ballerinas by Miu Miu
look amazing and don't let you sacrifice style for comfort.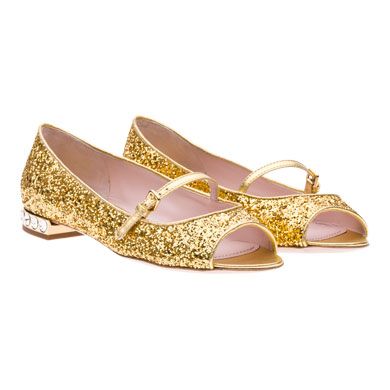 Thoughts on flats? Discuss away in the comments.