Last year, I had the opportunity to attend a press preview of a new intimate line by Barely There. The cast of the reality show about a dress shop called Jersey Couture was in attendance to walk us through a mini presentation of the latest products, and we got to try out some of the products at home.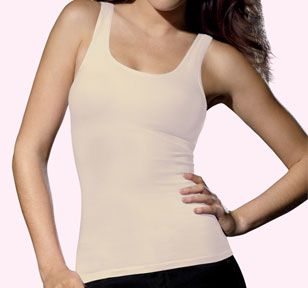 Barely There Smooth A'Tude Ribbed Tank
Barely There Bandini
Barely There is particularly great for everyday intimates - with breathable, light and supportive products. I'm not particularly comfortable with padded bras, so some of the padded products were not my thing, but there is something in this range of intimates for everyone.
Disclosure: product reviews based upon review of samples provided by the company. For more information, visit Barely There.