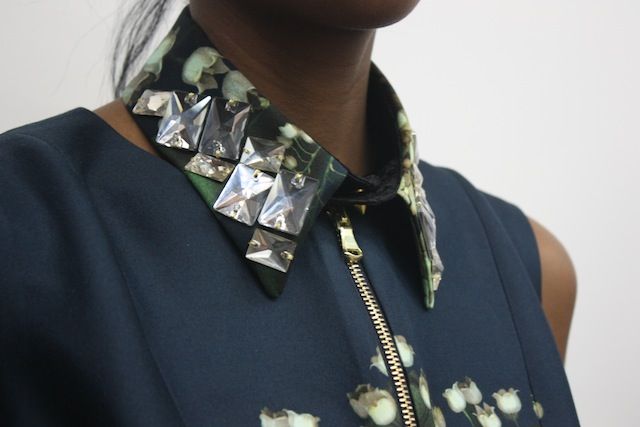 I spent most of Fashion Week working, but I was honored to attend a debut presentation by my friends from
Eleven Objects
- complete with live models, their signature collars dripping with jewels, texture and embellishments and, for the very first time, apparel! The designers pulled together a lush and dare I call it rococo collection?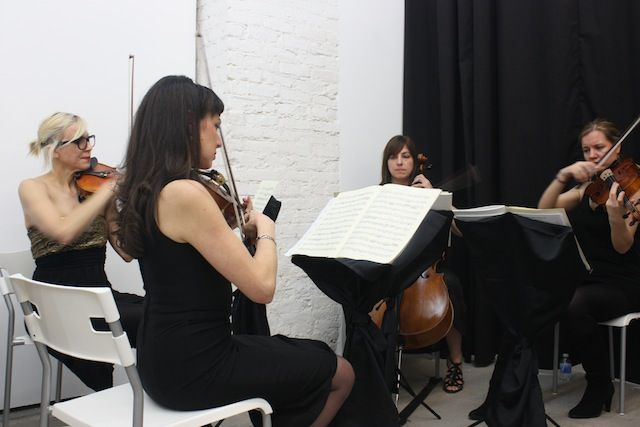 I loved that the designers chose to have a string quartet at their first presentation. The whole event, set in a cool West Chelsea gallery, felt very intimate and special.
Congratulations, Christine and Lin Thi! Please put me on the pre-order list for:

the teal floral and gold peplum skirt
the black patent vest
the purple rosette collar and
the pearl harness....