I discovered
BHON
in my inbox last year and am so happy to make their acquaintance! The design duo consists of sisters Patty and Christine Yoon, a talented team who formally launched the label in 2010. Read on to learn more about BHON...
Dream Sequins: Tell me about the inspiration behind your beautiful Spring 2012 collection!
BHON: For Spring 2012, we were inspired by Louise Bourgeois' incredible sculptures and two-tone drawings, particularly the famous maman spider, the woven child, and her insomnia drawings. Her work has the ability to appear both hard and fixed, while also portraying fluidity and emotion. For the collection, we knew from the outset that we wanted to incorporate a strong print that was reminiscent of this dynamic, so once we found the print, it helped drive the design of the entire group.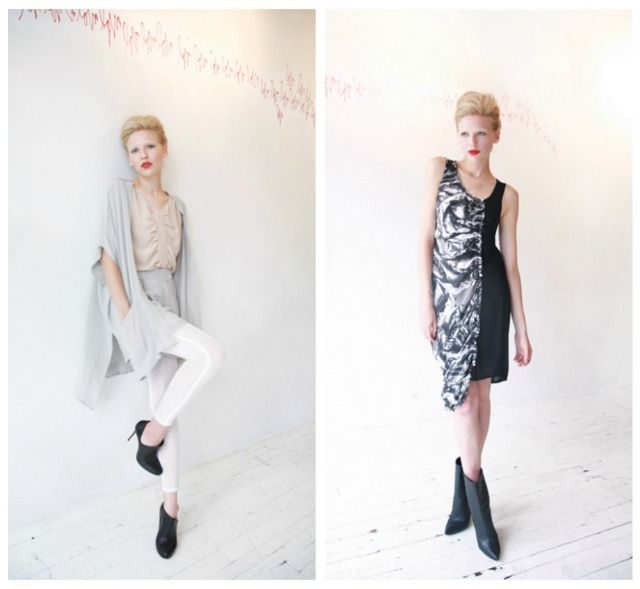 DS: Please fill us in about BHON- the label feels like it started out as a side project, but is really a labor of love.
BHON: Labor of love is a perfect description, and although it started as a side project, the intention was always to slowly place all of our eggs into this BHON basket. The idea was to create a label that designs clothing that we want to wear... Beside the creative desires, we have both always known that we wanted to work for ourselves, and wanted an avenue to take our own risks and make the decisions that we believed in. It's a very scary thing to be able to call all of your own shots, but so liberating and exciting at the same time. So, boil it down and ultimately, BHON is our baby and we grow with it every day.
DS: What materials did you use for Spring?
BHON: We used a lightweight silk as the main fabric of the collection, which lends a lightness and movement to our pieces, and also is a great medium for highlighting the details within our Tension print. In addition to the silk, we used a very lightweight modal jersey and a Japanese cupro to create the draped pieces in the collection, each draping and moving differently from the other. For some texture we used a crinkled mesh, and for structure, we used a Japanese cotton twill.
DS: Can you tell us a bit about how your creative and design process work?
BHON: Our process has varied each season so far, and even for Fall 2012, it was a very different process again. Sometimes, it starts with the inspiration and a few details.. Sometimes, we have key details and a print in mind initially, and work backwards to the inspiration for putting the rest of the collection together. Patty has the formal training in design and garment construction, but it is a collaborative effort on all levels. Usually we work from sketches and depending on the style, Patty will drape the preliminary muslins.
DS: This print you incorporated into Spring is amazing. How was it created?
BHON: We actually purchased the print from our favorite Brooklyn print studio, and reworked it until we were happy with the end result. We both have closets full of solid colors, and have never gravitated towards prints in our own shopping until recently. When we saw this print, we knew it was perfect graphically, and it fell into step with our inspiration and perhaps most importantly to us, it was a print that we would love to wear.
DS: Tell us about what you have in store for Fall 2012!
BHON: Color! And more detail! Even more beautiful japanese fabrics! Outerwear! We are still really trying to hone what our point of view is, and Fall 2012 feels even more true to ourselves and our aesthetic. We are really excited to show our next collection in February.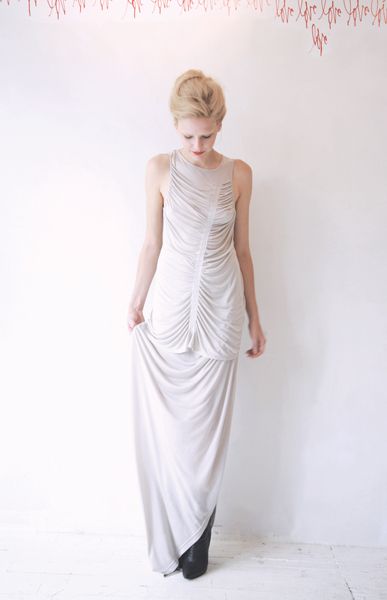 For more information, visit
the BHON website
.