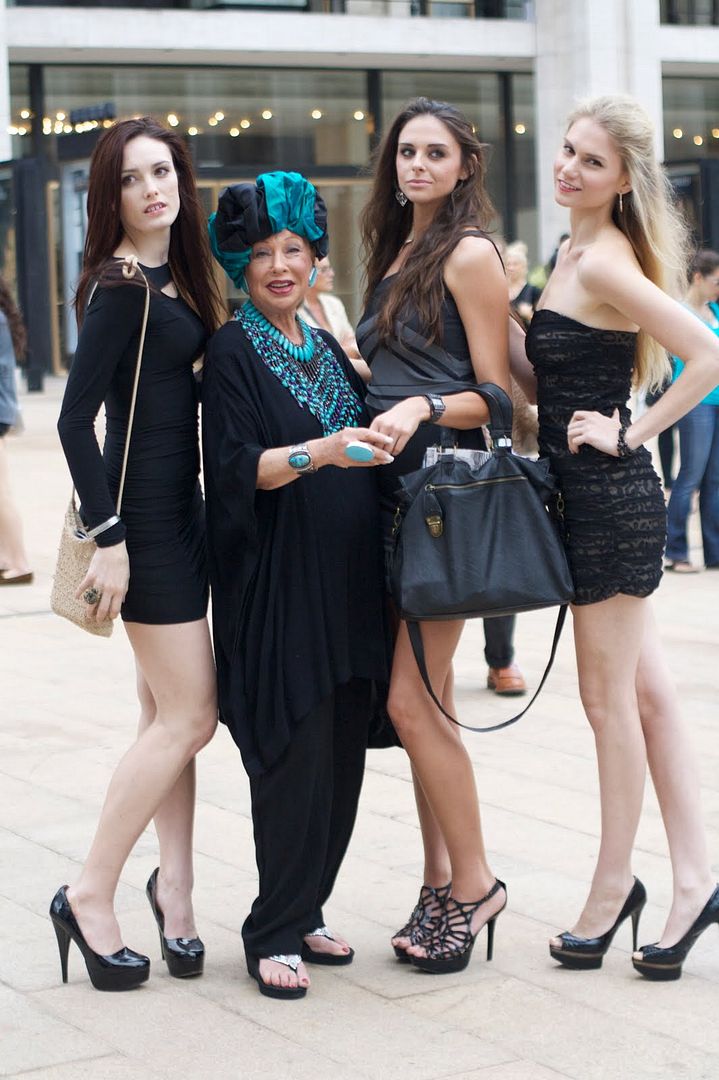 Officially obsessed with
Advanced Style
and not sure why I'm just NOW discovering the street style blog, dedicated to the art of women of uncertain advanced age with mad advanced style. The photo above reminds us how much more colorful and impressive these women are. Your eyes are drawn to Lynn Dell in her colorful collar and hat- not to the long haired conventionally beautiful women around her in LBDs and matching heels.
This all reminds me of first moving to New York and seeing Zelda Kaplan around town sporting her bright purples and prints, holding court in the corner of a party. I couldn't take my eyes off of her. And to this day, I aspire to be one of these women of advanced style.
So bravo to you, Advanced Style blog! Photo above via Advanced Style.