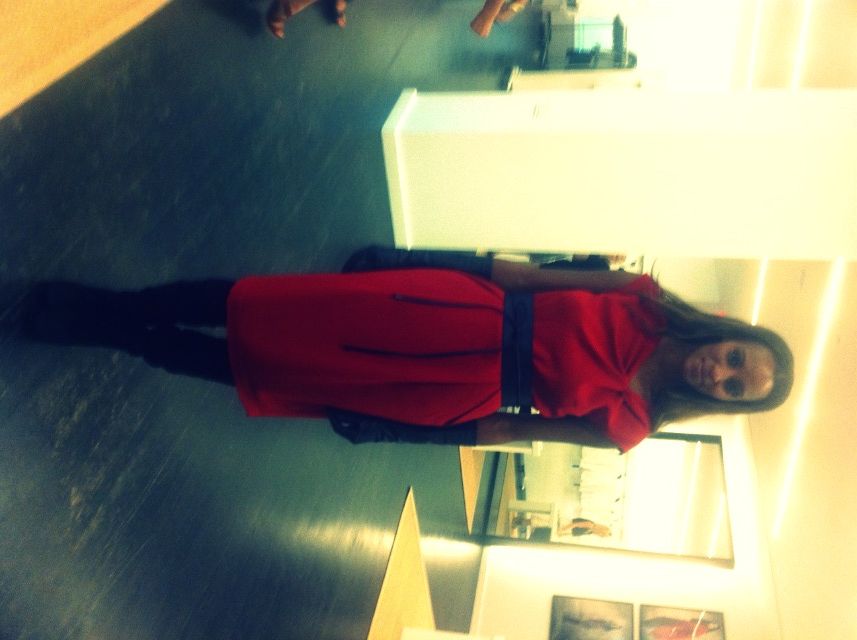 Fashion has a love affair, an unrequited crush on high concept or princess frou-frou (eg impractical) eveningwear that has no place in a working woman's closet. Over the years, my style has gradually learned to embrace more sophisticated silhouettes (jackets, separates, sleek fitted dresses) for work days and while Fashion with a capital F may overlook the subtle design achievements of the unsung heroes who cater to working women's wardrobes, I was glad to have a chance to visit the showroom of
Lafayette 148
, a womenswear label that specifically caters to that demographic.
Here are a few of my favorite pieces from the Fall 2011 collection. For Fall, expect floaty double sided knit capes, fitted femme fatale dresses with leather detail and beautifully textured shawls and intricately embroidered accessories, all inspired by design director, Edward Wilkerson's trip to India. And as always, suiting with subtle design variations to kick your 9-5 ensemble up a notch: such as woven grosgrain ribbon or leather detail.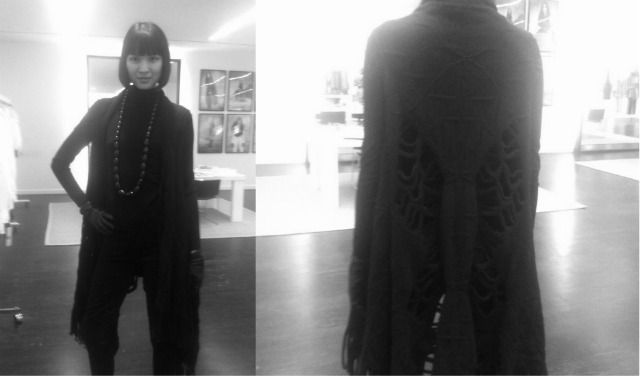 Of course I fell in love with the above crochet knit shawl immediately... A touch of avant-garde but the length and neutral color says: yes, you can take me from a high powered negotiation session to a fundraiser downtown.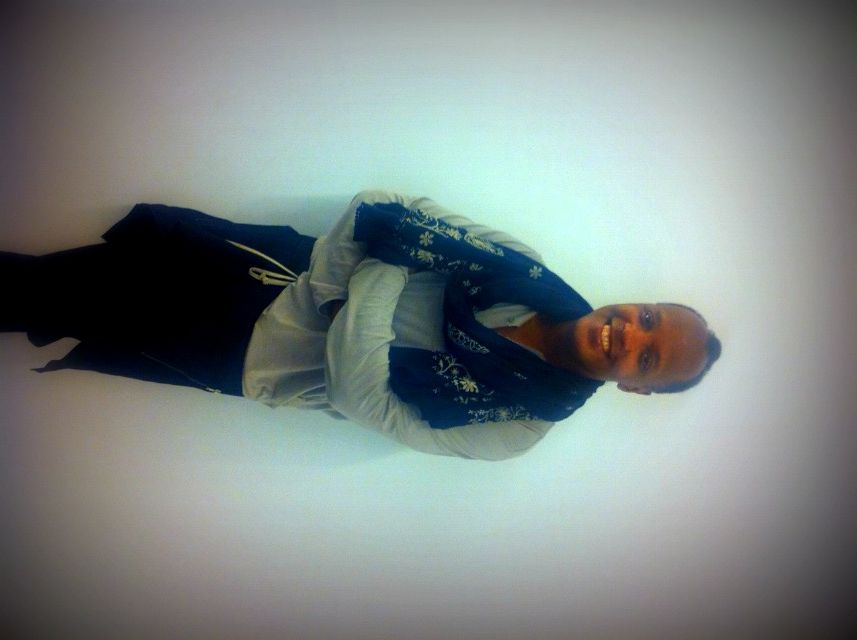 The lovely designer, Edward Wilkerson. Love his personal style and his attitude!