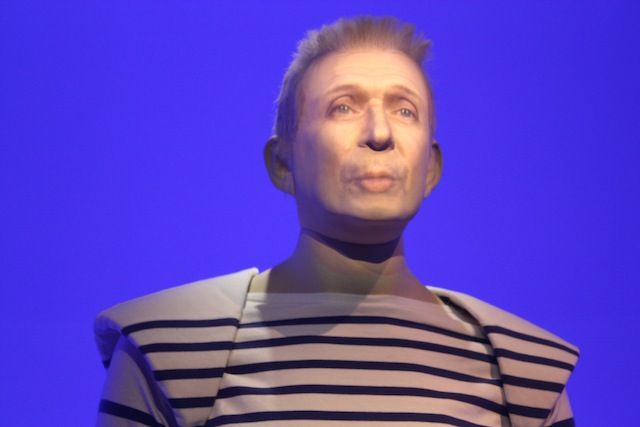 On our recent trip to Montreal, the Mr. and I stopped by a fashion exhibit at the
Museum of Fine Arts (Musee des Beaux-Arts)
about
Jean Paul Gaultier
entitled: "The Fashion World of Jean Paul Gaultier: From the Sidewalk to the Catwalk." The show was nicely arranged into several themed rooms (as opposed to a straight chronological or linear retrospective approach) ranging from Boudoir to Punk Cancan. The exhibit was truly a multimedia experience- with projections onto mannequins and some rooms involving rotating catwalks.
Looking through these images, you can see how groundbreaking and avant-garde his designs still are today... Never afraid to walk the fine line between kitsch and couture, Gaultier's imagination is a gift to fashion. Pushing boundaries has been his calling card since the 1980s...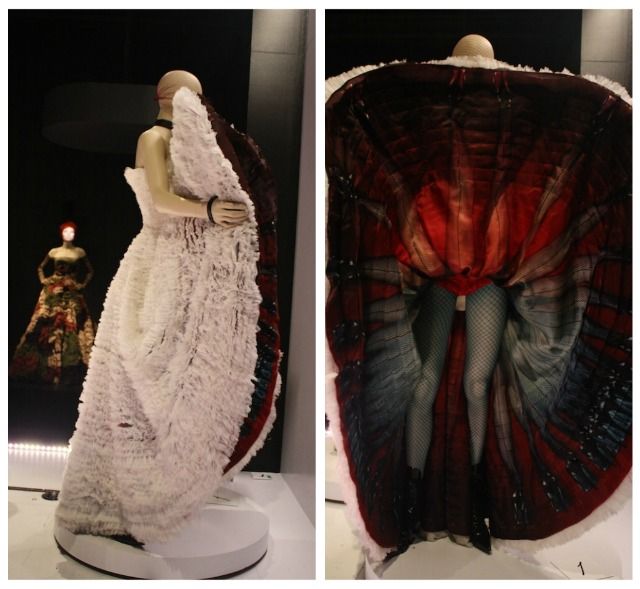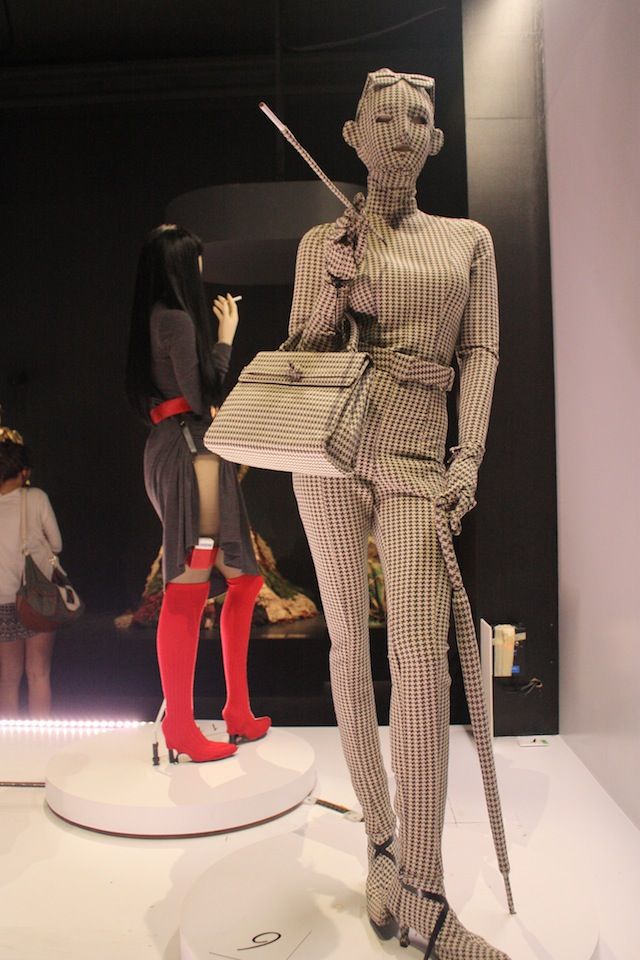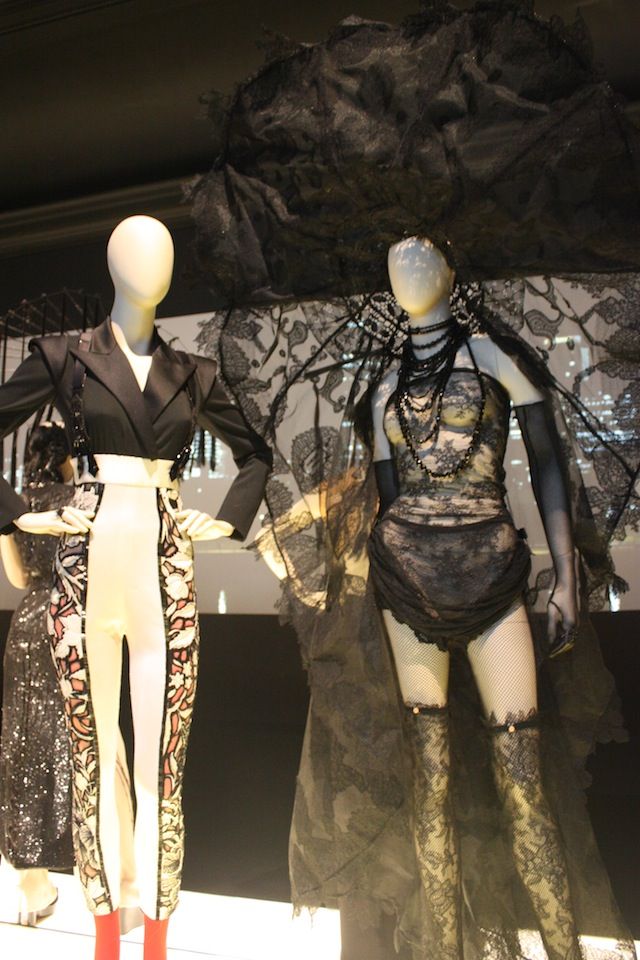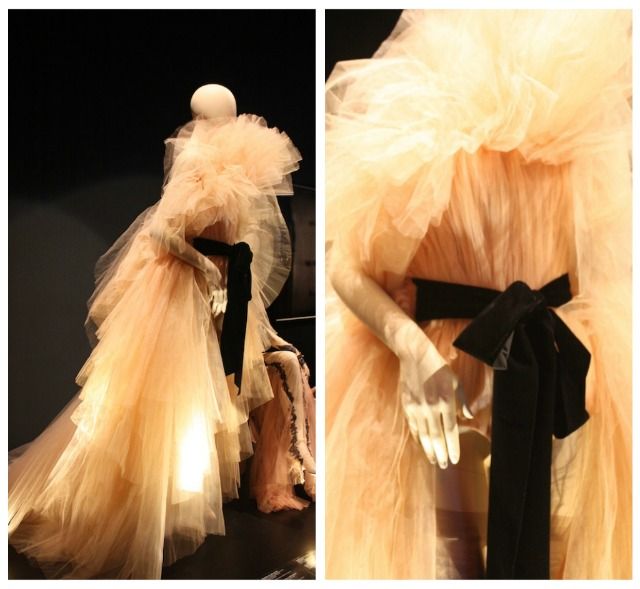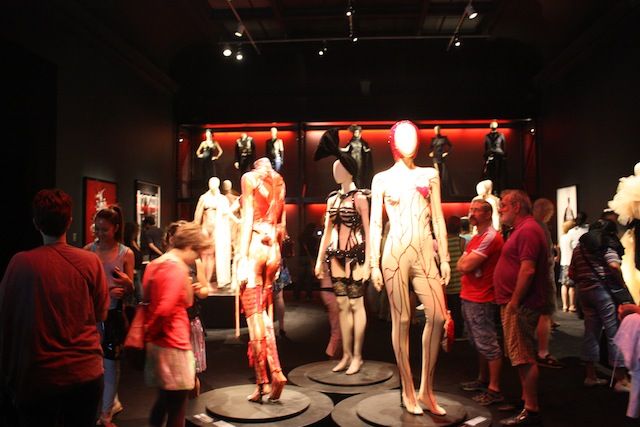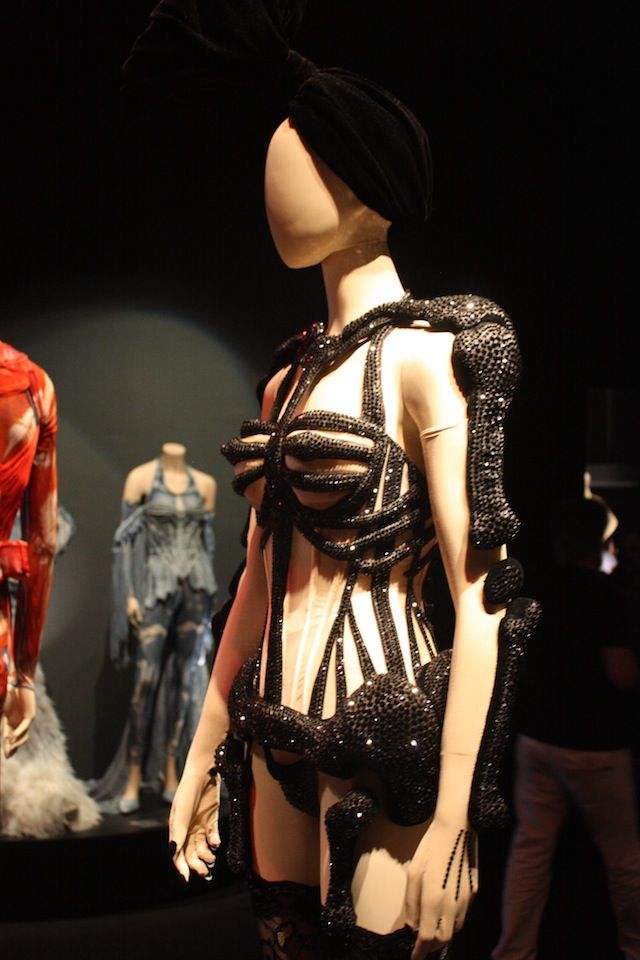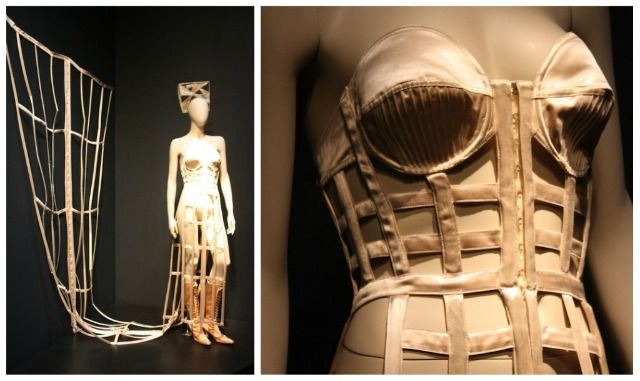 I really enjoyed this exhibit- and marveled at the original and ever prolific collections of Gaultier. If you have a chance to visit Montreal before October, please drop by to savor this wonderful show. It's worth a visit!