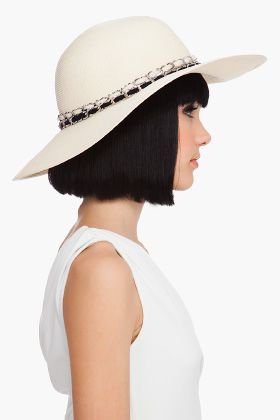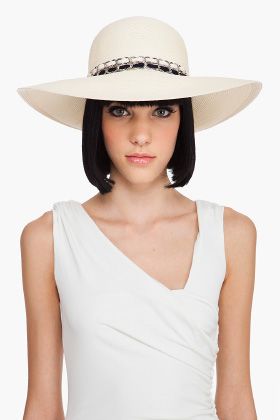 Lately I've had a thing for hats... Here's one from Eugenia Kim, and it's one of my favorites- the crisp white color, the stylishly oversized brim and the hint of flash via chain trim.
Click here for more details
(it's on sale- yayyy).
Question du jour: how many hats do you own?
Happy weekend!