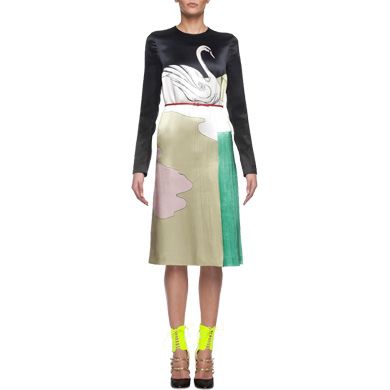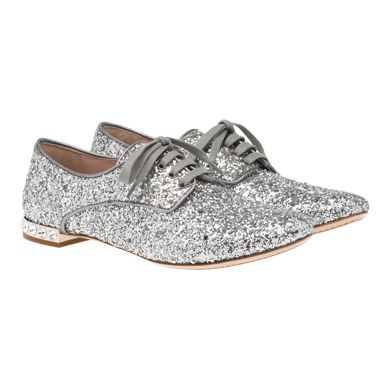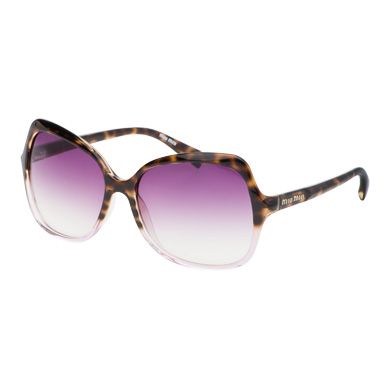 If you are like me, you probably wasted half a day at work browsing the e-commerce portion of the revamped
Miu Miu
site... And the other half dreaming of that swan dress and those glitter oxfords...
Oh Miu Miu, you are equal parts enchantment, equal parts mad.
How to wrap my head around the infantilizing silhouette, the military khaki hues paired with bloomer-like flounces?
From the imaginary wardrobe of a woman who flings open her closet, throws on the first shiny things that catch her attention, and when she catches a glimpse of her reflection in the mirror, cracks a secret crooked grin.