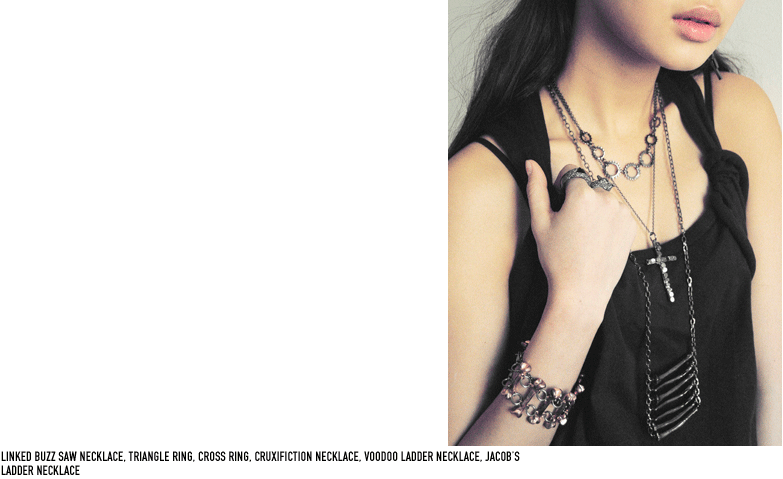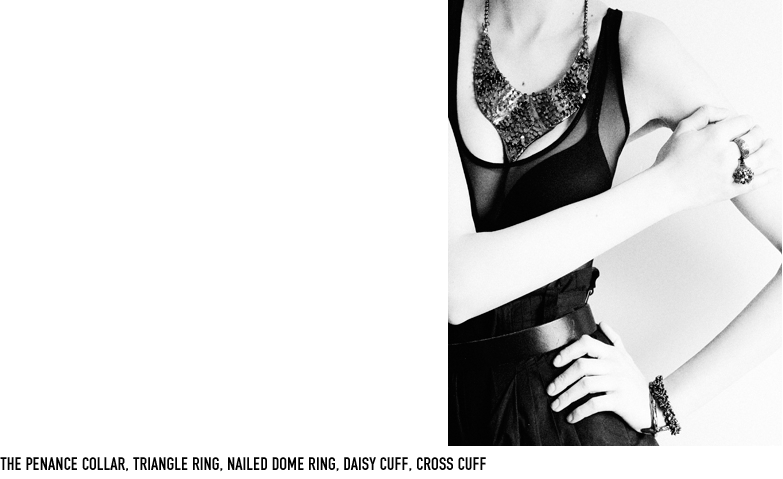 Classically beautiful at first glance, and wickedly subversive upon closer inspection,
Chris Habana's
Fall/Winter '10 accessories fill me with inexplicable joy. I recently picked up a
buzzsaw "rosary" necklace
from
Seven New York
and it's one of those pieces I know will be in regular rotation this year. Habana, I'm making a habit of you- and with prices ranging from $80 for spike earrings to $295 for a penance collar, this is one of my more affordable addictions.