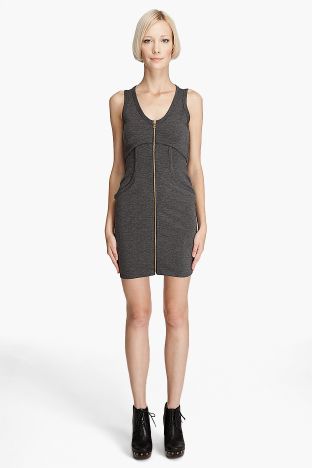 via Ssense
A little confession: I used to have a secret thing against
Alexander Wang
. I felt myself above the trendiness, the uber popularity of his "under" styled style. Some of my friends and I even had a pact not to purchase anything by the designer.
And yet, over Thanksgiving break, at a boutique in LA, there it was - stretchy and beautifully simple - a little ponte stretch tank dress from T by Alexander Wang, and it was on sale.
Never say never, my friends. Because
this dress
was a little gift to myself last week. Once I get over my newfound camera phobia, I'll show and tell. The Wang ban has been lifted.
Do you have any quirky clothing confessions you'd like to share? Any designers or styles you have sworn you would never touch- and yet find yourself embracing, despite yourself? Please share in the comments!