Been spending far too much time scouring the internet for hair inspiration these days... My hair stylist recently sent me an email wondering if I needed a trim. And over the next few weeks, my future style appeared to me in a dream collage.
What if... I wondered... we took one
Ms. Katie Holmes
when she got that blunt fringe bob (fringe, I want to marry you) and then paired it with a deep blue black color?
So I sent my stylist these photos. And I'm crossing my fingers for dreamy results.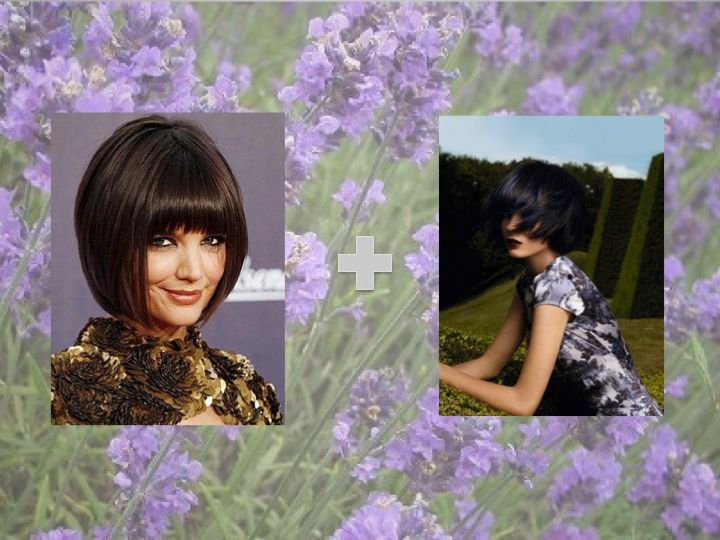 Wish me luck on Saturday! I hope I don't end up looking too
Manic Panic
for the office! What are your weekend plans?