A few of my favorite things at New York Fashion Week....
(1) Dramatic backs at
Risto
- The silhouettes were simple- lean, minimalist; which made a perfect canvas for the subtle prints. I'm inspired by a conversation I had with
Chrissy
about photographing dramatic backs at Fashion Shows. You always see looks head-on, but often times, you miss the details unless you see it in person.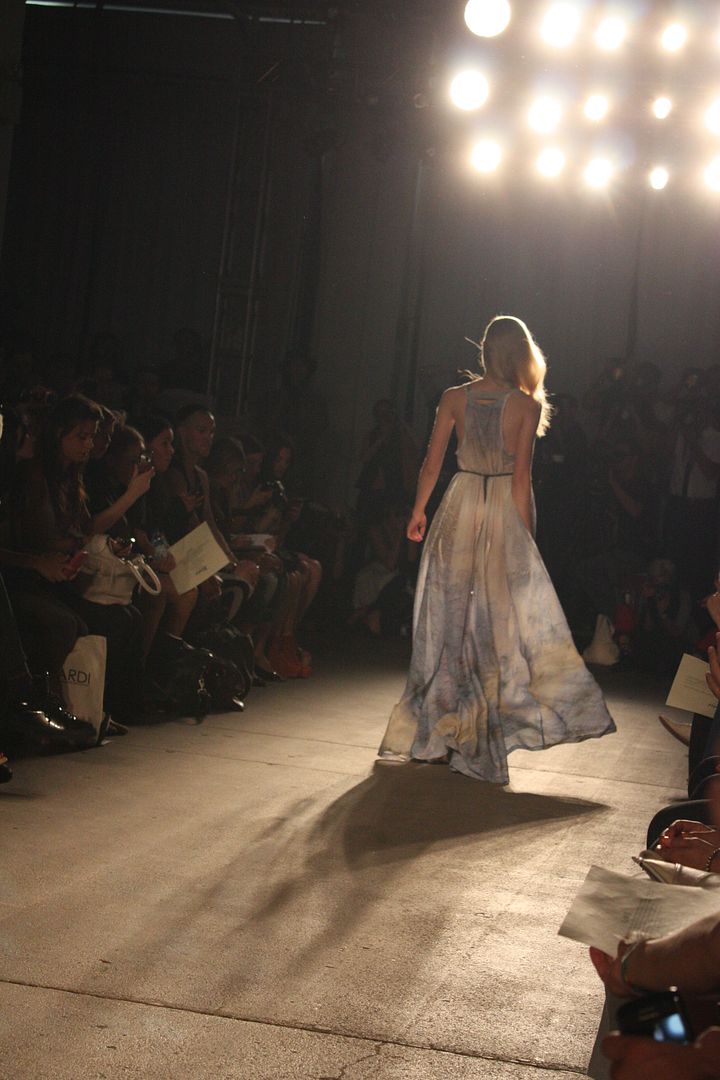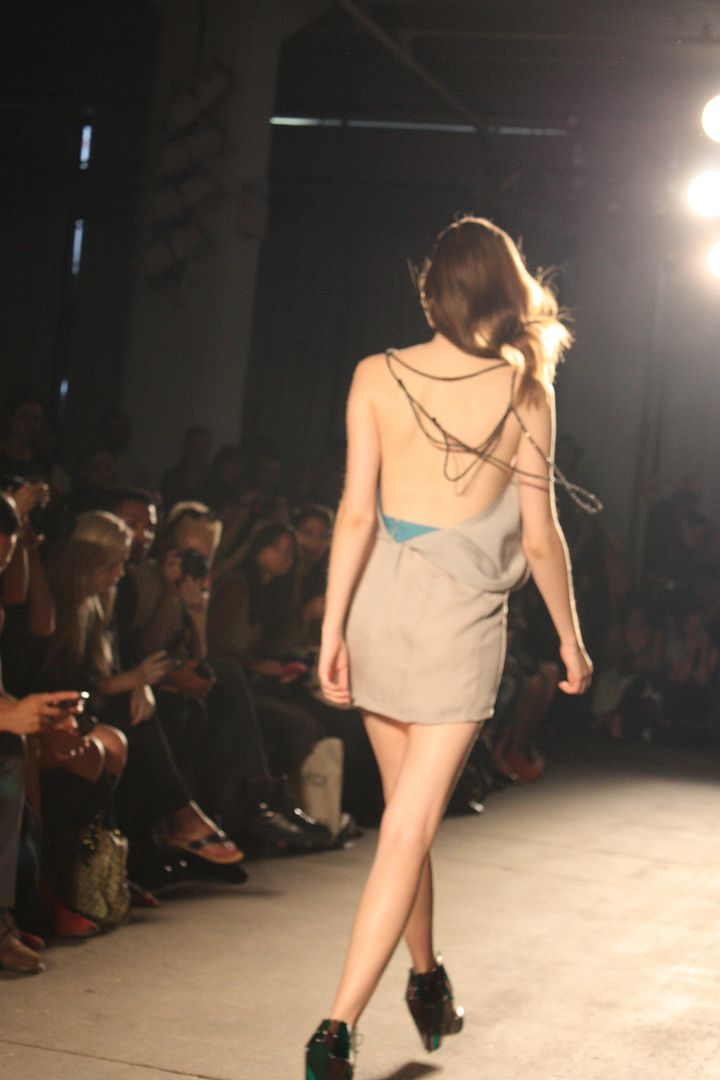 (2) The fierce young girl on the runway at
Academy of Art
, one of the runway shows I look forward to seeing at Fashion Week. You can really feel the love in student work, including the dramatic lace and heavily embellished underskirt in the second look below. Just beautiful.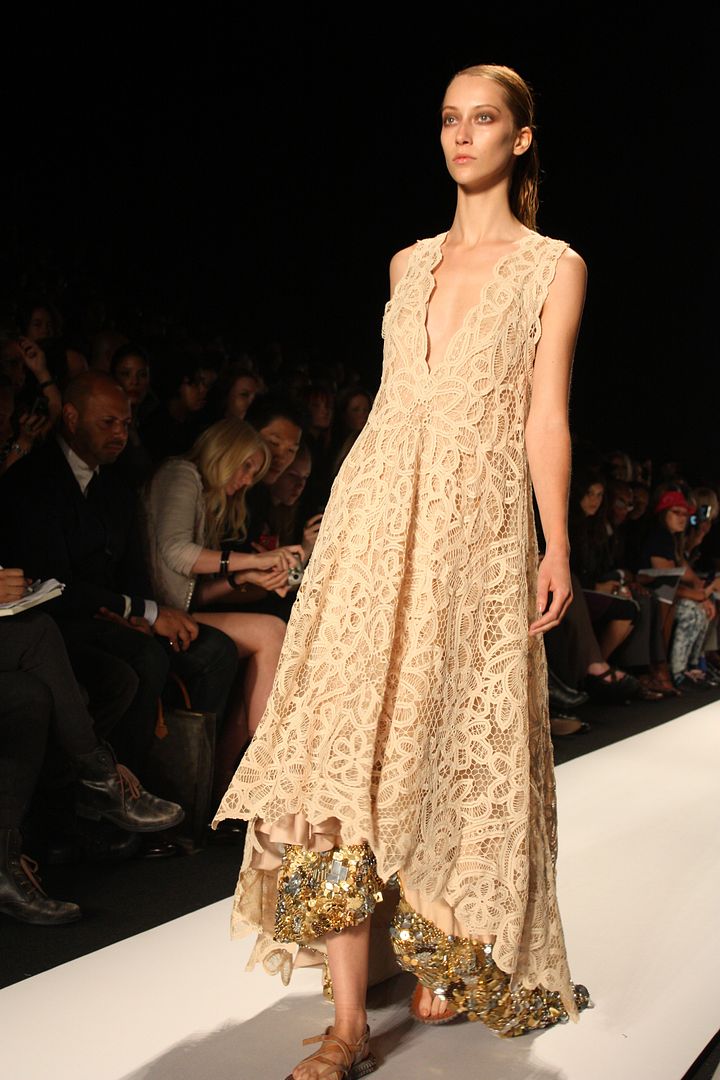 (3) Nostalgic sleep-overs upstairs at the townhouse-set presentation for
Rachel Antonoff
. Including a basket of Cabbage Patch Kids (I miss Linda Marsha, the Cabbage Patch Kid of my youth- think she's still sitting in a toy basket in my parent's house.)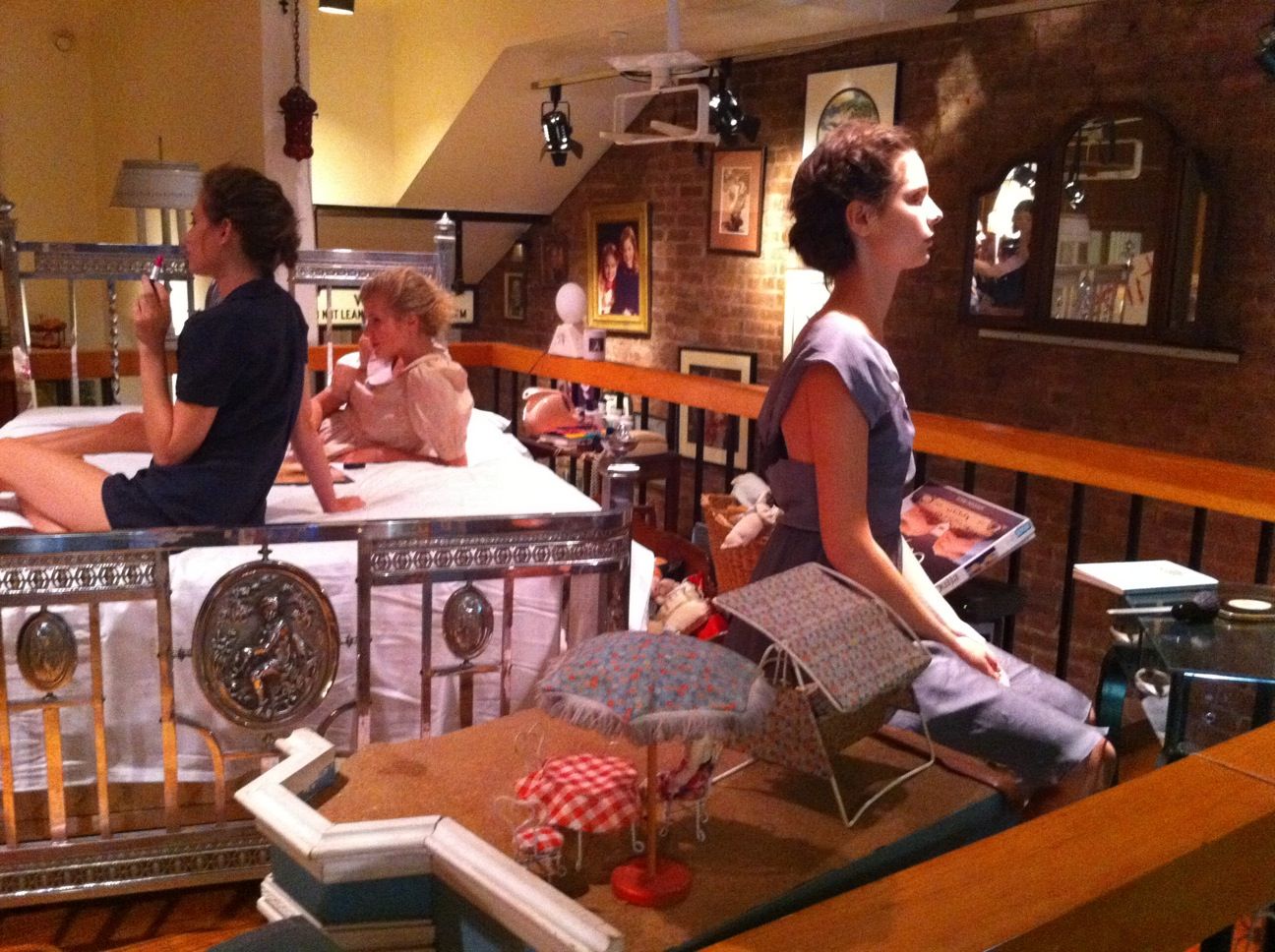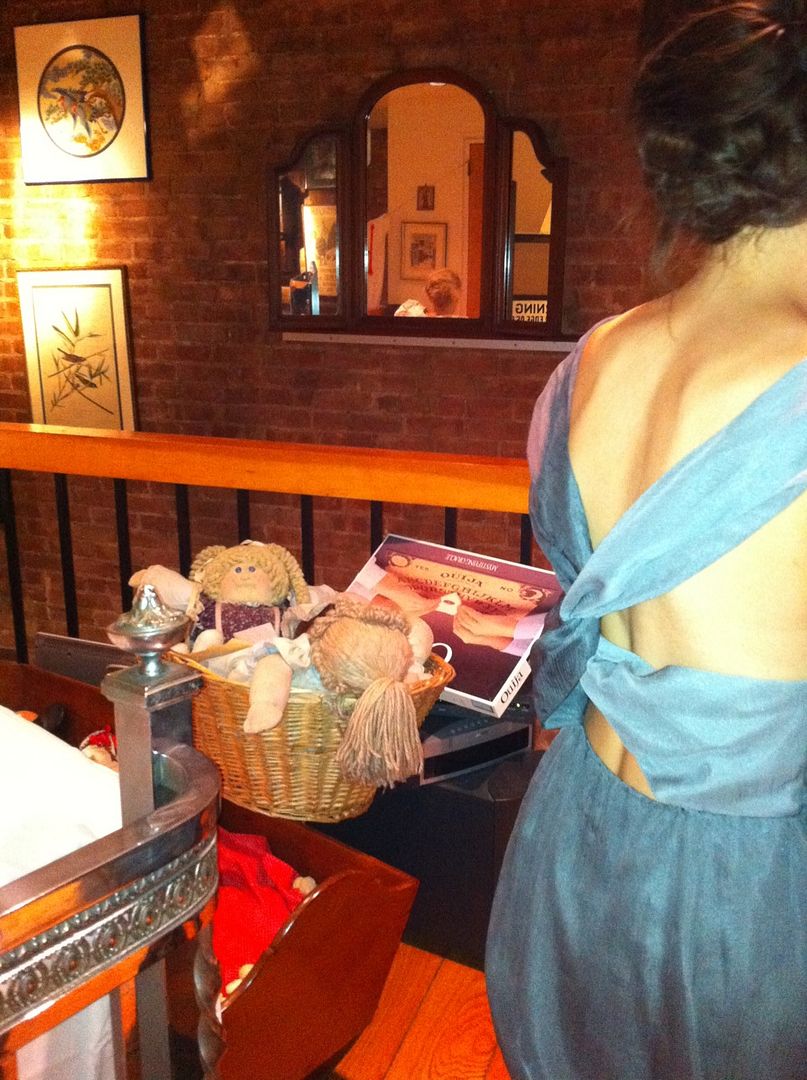 (4) The ethereal knits at the
Tess Giberson
presentation, which was held at 303 Gallery on an unusually bright day. Found objects and video were a delightful accompaniment to the clothes.