After secretly coveting sleek coiffures on stylish girls around town, I emailed my stylist and made an appointment for Friday the 13th. "Hi," I wrote, "I'd like to get bobbed."
I was long overdue for some type of change. While I had experimented with my hair on a fairly regular basis when I first moved to New York, a traumatic experience with a random stylist a few years ago paralyzed my hair choices. I don't have any pictures of my hair from that time, but he deciphered my request for a layered cut a la Jennifer Aniston from her "Friends" period- executed in hacker style by taking a chunk of my blunt, long hair and cutting down diagonally. It was the first time I left a salon in tears.
Years later, tired of the long look, I decided to get experimental again. On Friday the 13th of all dates! It all could have ended in tears again, but oh, the relief this time!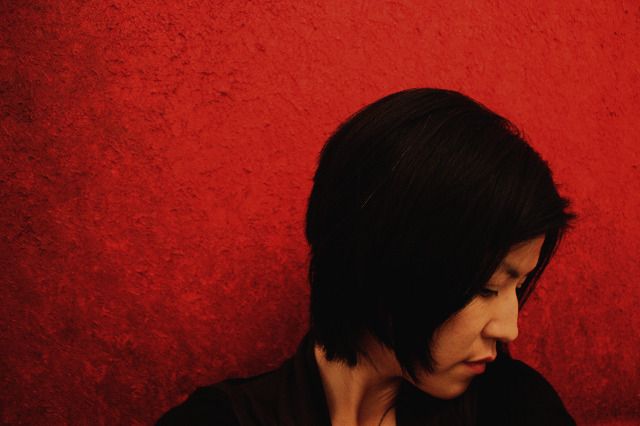 "Are you sure you want to do this?" my stylist asked, as she held her scissors over the hair that had taken years to grow long, now well past my shoulders... My thick, thick mane of hair- my blessing and curse.
"Just do it," I said. "It's just hair- it'll grow back if I end up hating it."
Snip! Snip!
That same night, I went to a rooftop party and no one recognized me.
"Oh my God," one friend exclaimed. "It's so shocking. All your hair- gone like that! How do you feel?"
I hadn't thought before about how much of our identities are wrapped up in something seemingly superficial such as hair. But hairstyles, much like the clothes we wear, the apartments we live in, the jobs we hold... these are things subject to sudden, abrupt changes. Possessions, outward trademarks of our selves, yes, but they are not what make us who we are, on a fundamental, untouchable level. I thought about hair in that instant, and for a few moments afterwards, how something such as a dramatic hair change- can be good for the soul.
Instead, I said "I think I like it..."
It's just hair, after all. Now you see it, now you don't.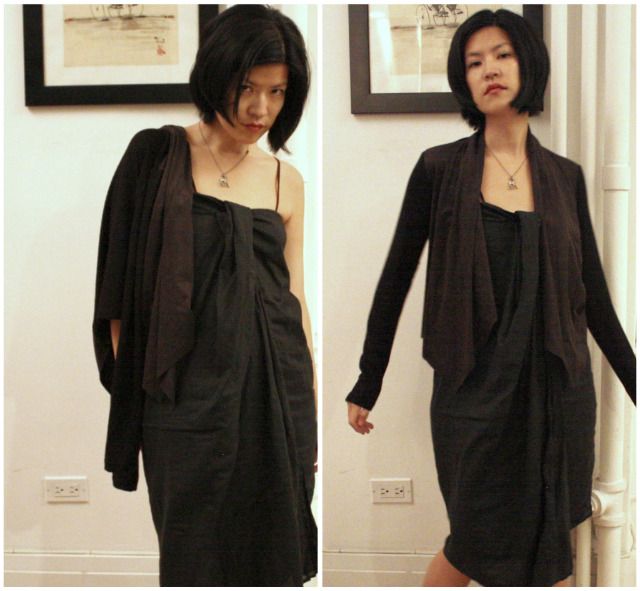 What I wore with my new hair: Margiela dress, Forever21 sweater, Bloomingdales brand sandals and a deer charm necklace purchased in an antique shop in Maryland
P.S. Shout out to my new go-to hair stylist! Go see my stylist Jinhee - she does cuts and style out of her home, or will travel to you all at super affordable rates. What's not to love about that?