The Mr. is dying to move to the country. He would like nothing more than to live in a Tudor style manor tucked away on acres of wilderness.
Me? I'm a city girl. Raised in the suburbs of Los Angeles, I packed my suitcases for the unknown, gritty wild world of Manhattan. More than a decade later, I'm still in love with this town. This summer was no exception to the rule: with fun weeknights spent in the company of friends, weekends spent lazing about. Here are some pictures from the last days (and nights) of summer...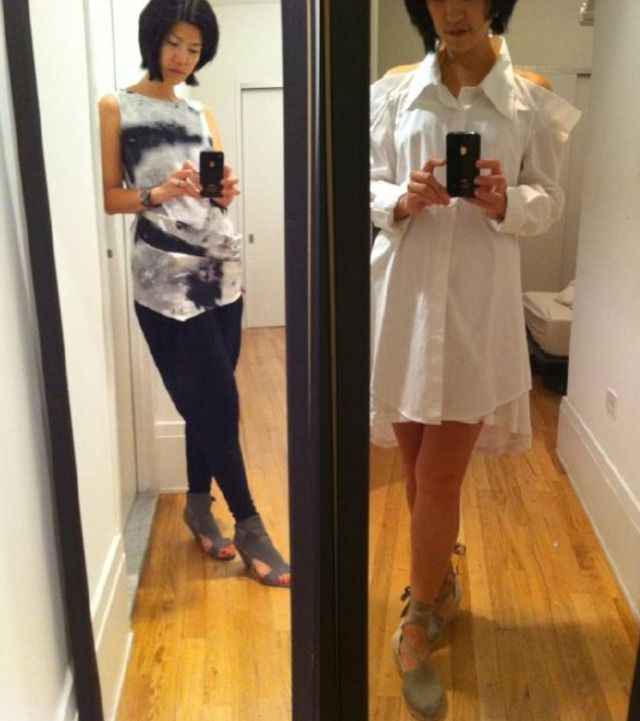 Summer means getting lazy with the outfit posts. But I've been trying to do a quick one some mornings on
Twitter
. Left:
Doo.Ri
pre-fall astral print tunic,
ASOS
harem pants and no name suede sandals; Right: Limi Feu white tunic with cut-out shoulders over a tank dress from American Apparel paired with espadrilles from Barcelona
Scenes from a pre-renovation tour of
Lord and Taylor
cosmetics departments. Left: Christine from
MyStylePill
and Virginia from
TheLovely20s
!
Yours truly after a little touchup from a makeup artist at
Laura Mercier
. That illuminating moisturizer is a MIRACLE. I am glowing!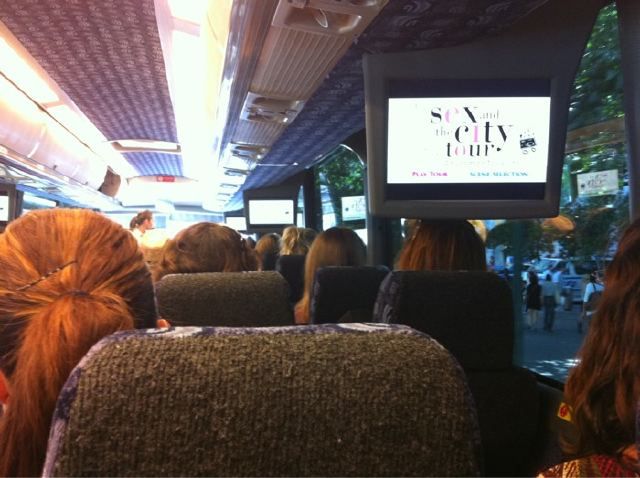 Carly from
A Girl and Her Blog
and I spent an afternoon enjoying a Sex and the City bus tour. Yes it was campy, and yes it was fun. You're jealous. Come on :)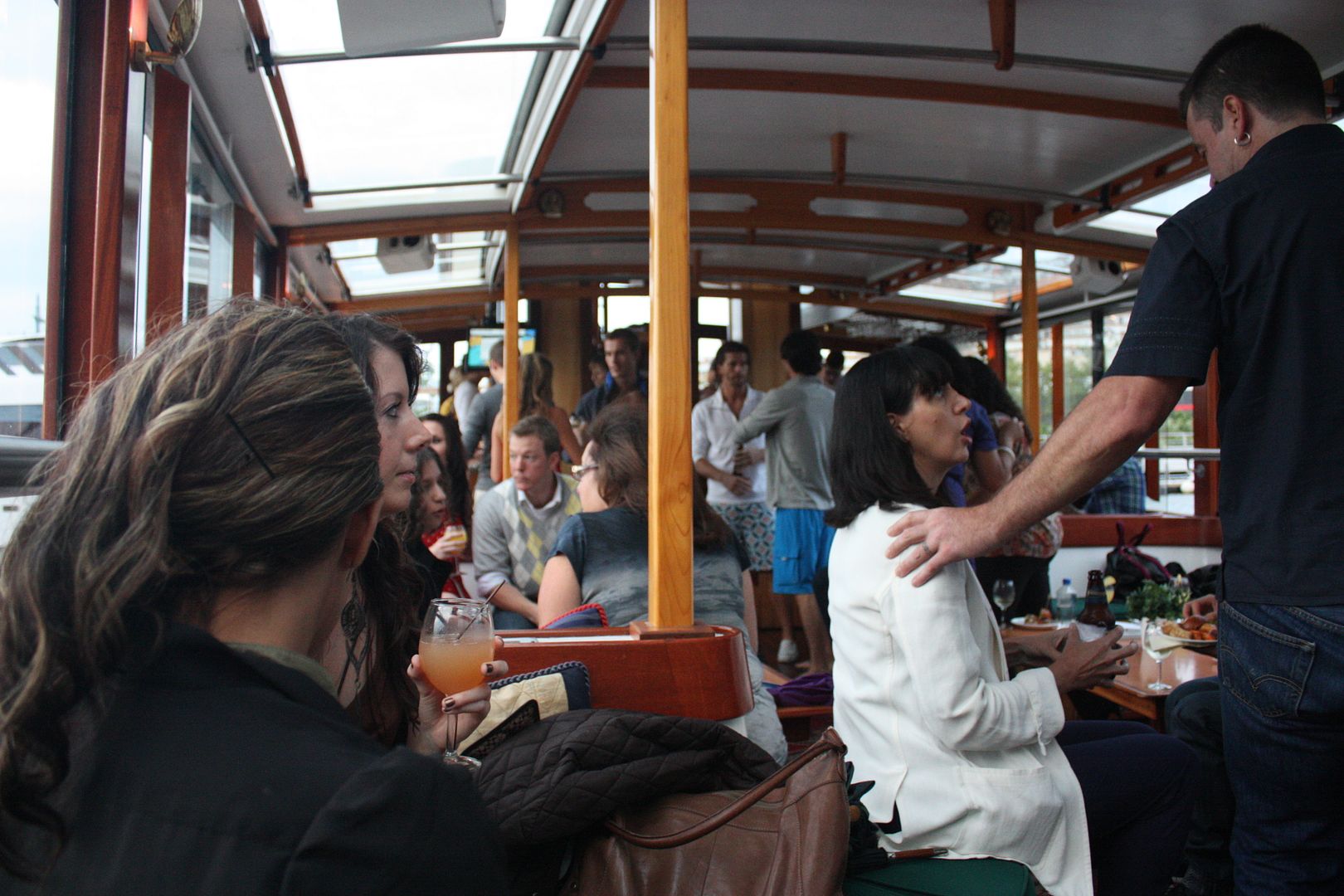 Some bloggers and I enjoyed a lovely sunset cruise sponsored by Nautica. Male models, champagne cocktails and catching up with old friends... We're so fortunate to live in this gorgeous city sometimes.
Amy from
Midtown Girl
and Yuli from
MyItThings
- my favorite pair of divas!
The Mr? He can take up residence at our future weekend home in the country.
I'll take Manhattan. I'll take Manhattan.