I haven't been feeling very creative about my wardrobe; hence the lack of outfit posts. My new workplace is very casual, and that's been my M.O. most days. Here's a peek at my summer look at work: strappy summer dress (often paired with a scarf or gauzy sweater for protection from air-conditioned chill), flat sandals or open-toed shoes and hair worn in a simple style.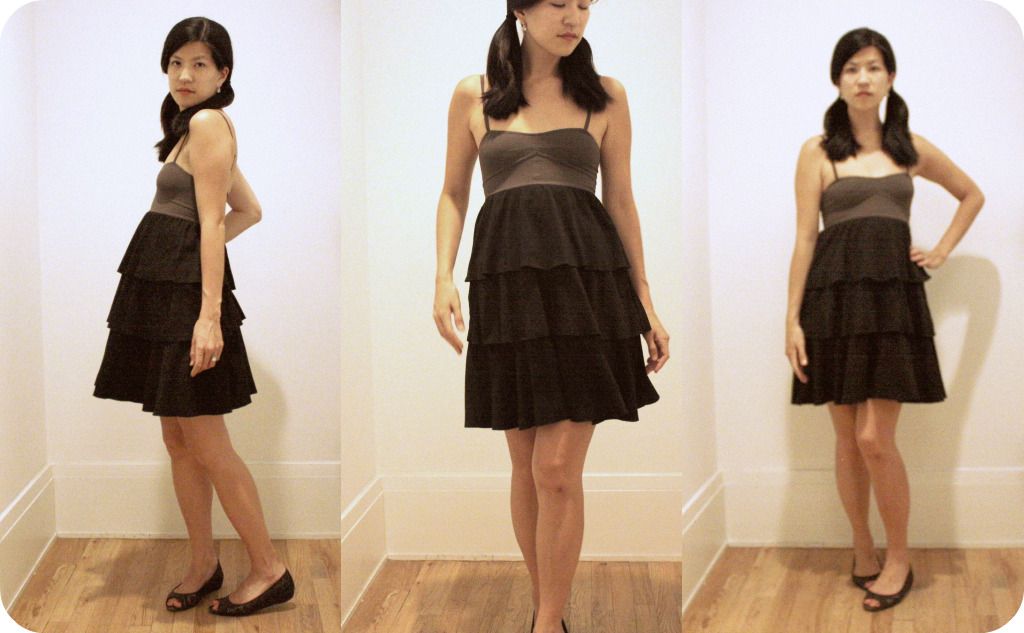 What I wore on Monday: Theory dress, Kelsi Dagger open-toed shoes
The lack of dress code at work has been liberating, but a bit of an adjustment. Jeans shorts one day- a cocktail dress the next, depending on after work plans. You don't want to try too hard when everyone else is summer casual. At the same time, you want to look professional for client and after work meetings.
Any suggestions for a casual, creative work environment? What's your dress code at work?