The Mr. and I have returned from our trip to Spain, and we had a wonderful, lazy week traveling around Barcelona and Valencia. Here are a few pictures from our time away... Now if only we could find a way to incorporate the relaxed Spanish lifestyle into our nonstop New York schedules...
We landed in Barcelona on a weekday morning and decided to hit the shops right away... What better way to ward off the jetlag? We loved the Born and Raval regions, with funky boutiques and old world architecture.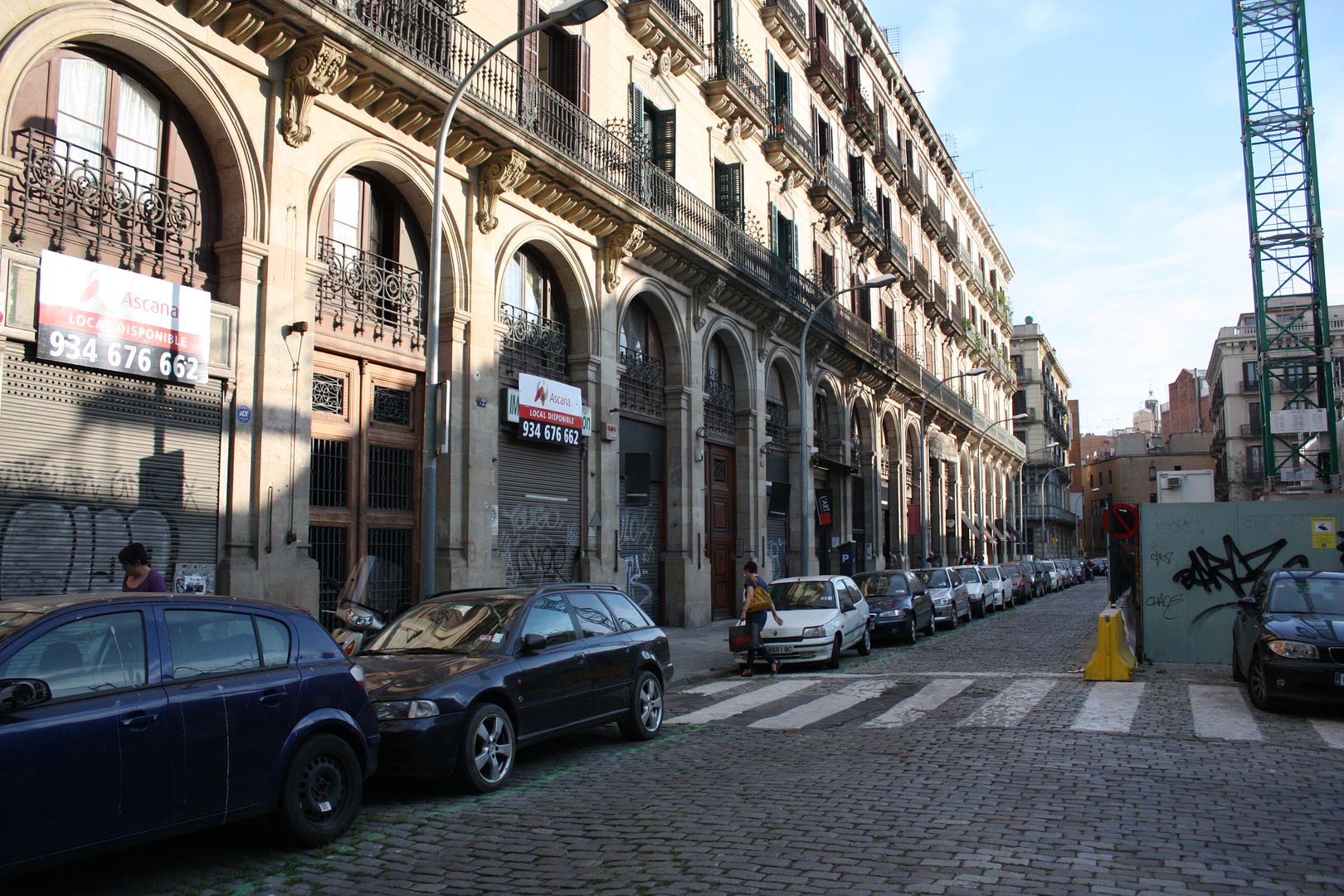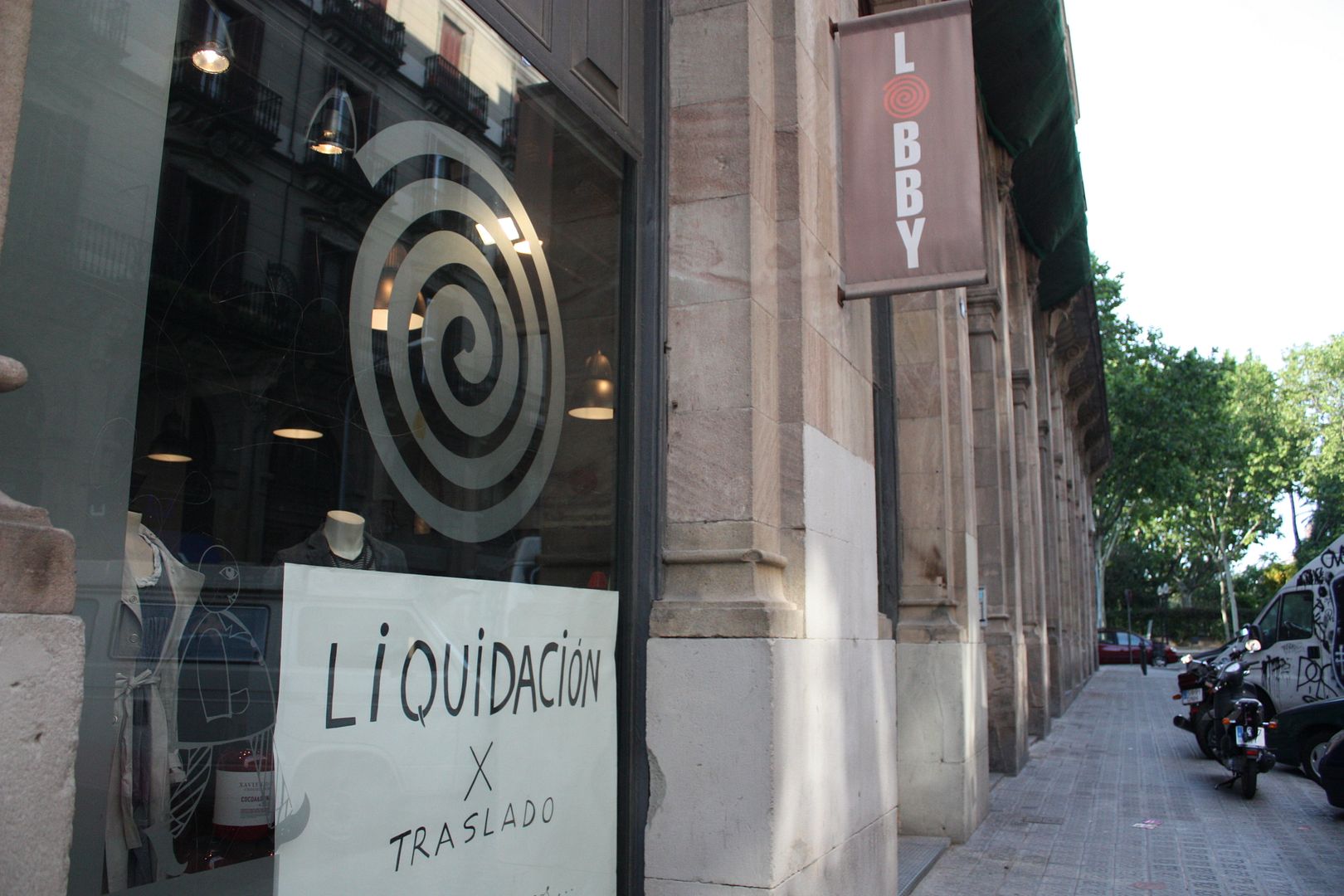 After carefully studying some of the Barcelona entries in
Haute World's
wonderful report from Barcelona, I knew we had to pay a visit to Lobby (pictured above), a beautifully curated multi-label boutique with subtle avant-garde leanings, which happened to launch a sale the day we visited. I ran around like a mad woman, snatching up local designer goods at high street prices.
What I'm wearing: a raincoat from a local department store in Barcelona (it got chilly on our trip!), high street tank, Current Elliott denim shorts, Balenciaga bag and Lanvin flats
Espadrilles!
While the Mr. lounged around doing work on the terrace of our hotel, I visited
La Manual Alpagatera
, a popular tourist destination for espadrilles! I saw a woman carrying nearly 15 boxes out of the shop, and while I was floored by the relatively affordable prices (I purchased three pairs- pictured above- for around 40 euros total), I held back and chose carefully.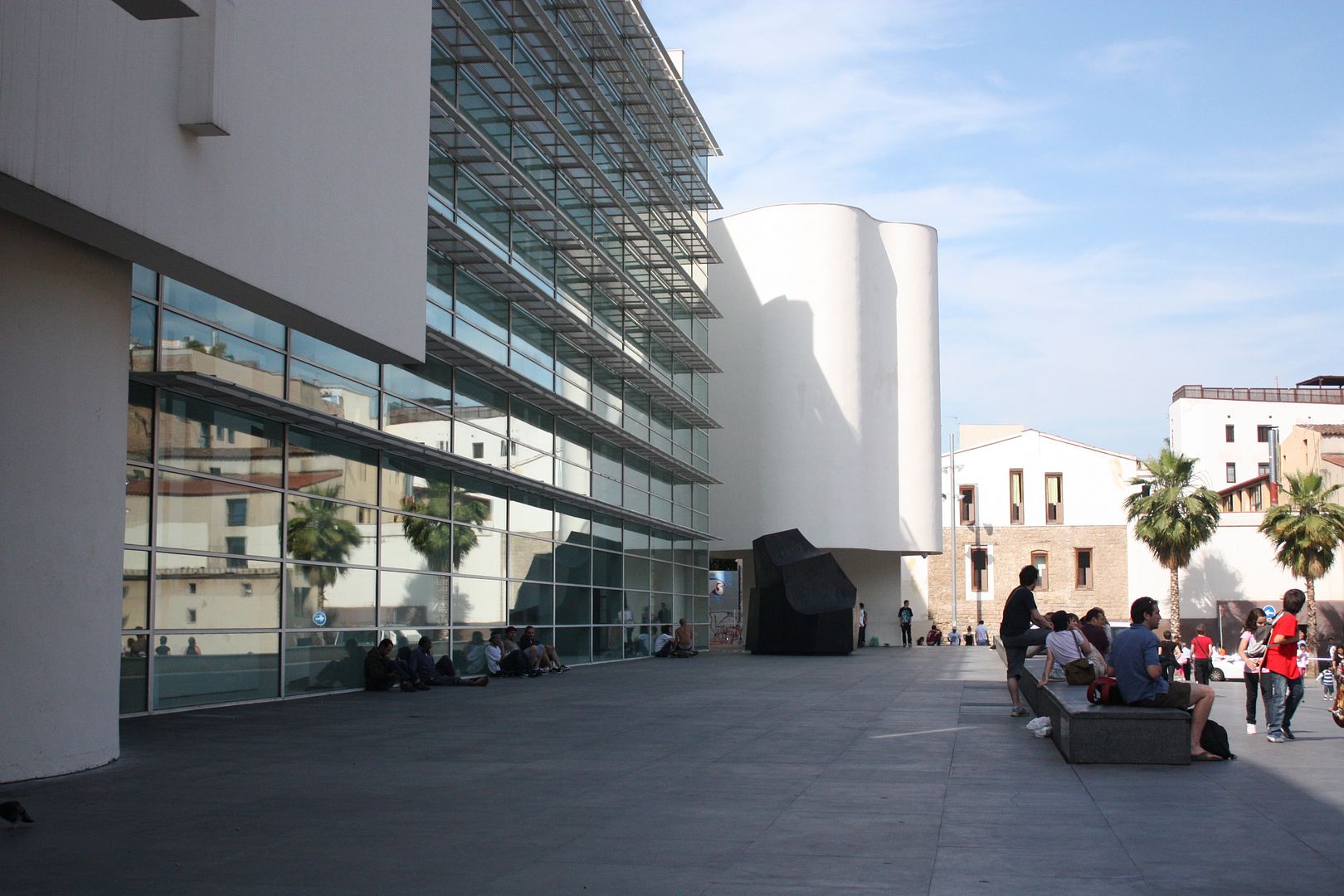 The contemporary art museum
What I'm wearing: an asymmetric dress from Kai-aakmann (you can
buy from Oak here
) which I was lucky to find on sale at Lobby!
We were in town for a friend's wedding, and they hosted a gorgeous welcome reception at the Picasso Museum, arranging for private tours of the collection. Here I am sipping a glass of cava... I normally try not to pose with a glass of alcohol, but this was the best picture I could find from the rather blurry evening ;)
The Mr. and I were both new to Barcelona, and we spent a lot of time stumbling around town, using our broken Spanish to navigate. But it was delightful exploring hidden pockets of the city, just getting lost, and discovering, every now and then, a hidden castle or cathedral, such as the one pictured above.
The Mr.
Hat shops galore-- I'm kicking myself for not buying an awesome hat...
Street art
I could go on and on about the food in Spain-- from the tapas to the scrumptious pastries... all for relatively affordable prices. We were lucky the euro was weak at the time of our trip...
Sangria!
La Pepica menu- famous for its paella
On the Valencia leg of our trip, we enjoyed seaside paella and a day at the beach...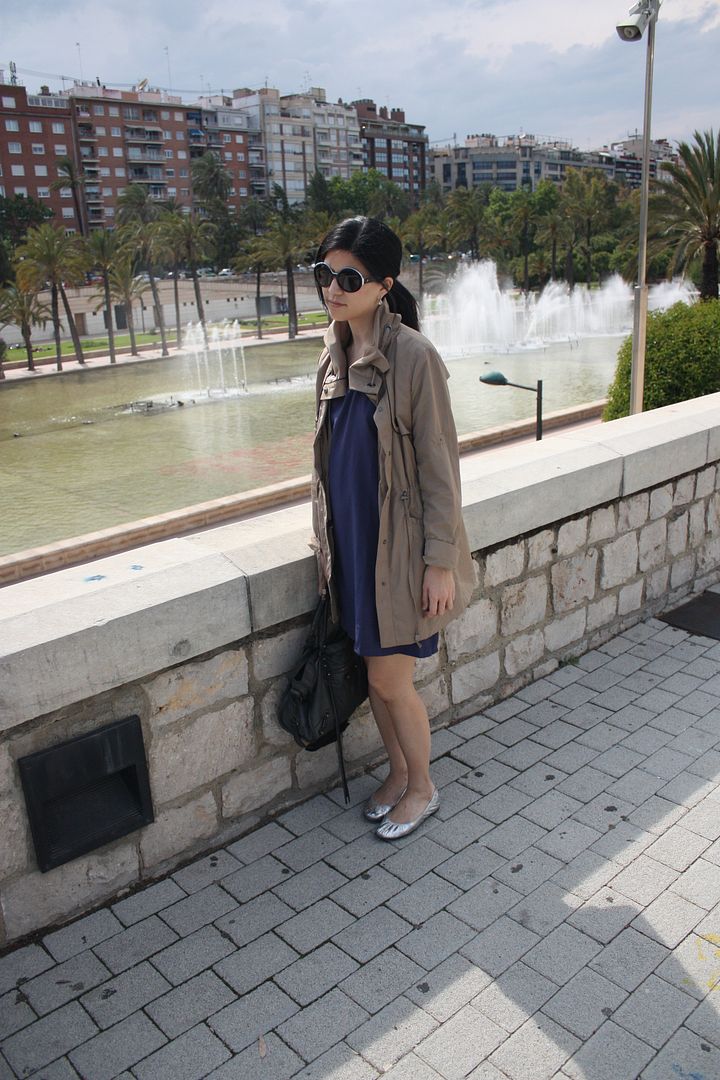 On one of our last days, full from days of eating and drinking, we decided to stroll over to the
City of Arts and Sciences
, a futuristic looking compound of arts and science buildings (pictured above)... My husband got a kick out of it-- he felt like he was on the set of one of his favorite sci-fi movies.
Farewell, Barcelona and Valencia! Hasta la vista...