I recently received an email from a reader about online shopping and I got so excited that I had to respond as soon as possible (my inbox is fairly mundane these days). Mona from San Diego asks:
I just saw your old post about Pixie Market and I love that shop. I live in San Diego unfortunately so my shopping is mostly online. Are there any other sites like that, boutique-ish, more for everyday outfits at good prices that you would recommend?
First of all, Mona- thank you for your email! I'm an avid online shopper myself. While I love shopping the wonderful boutiques in New York, I haven't had much time to hit the pavement these days. Here (in no particular order) are five of my top picks for online boutiques where you can find unique items at relatively affordable prices:
(1) I Don't Like Mondays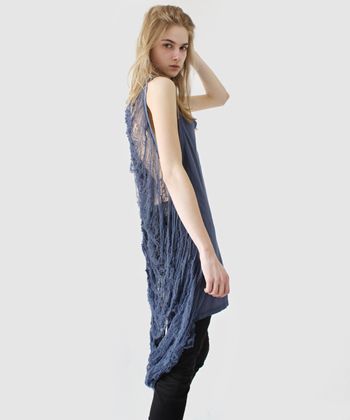 This e-commerce only boutique offers a wide array of edgy-enough basics including Anzevino and Florence, Cheap Monday, Obesity and Speed and Samantha Pleet. I love the design of the site and the menus are fairly easy to navigate. Check out the site here:
http://www.idontlikemondays.us
.
(2) Acrimony
Acrimony is a shop based in San Francisco which also has a good selection of relatively affordable designer items available online. I'm in love with their roster, which includes, for women, Ann Sofie Back, Funktional, Laeken and Mini Market, among many many others. Shop
http://www.shopacrimony.com
.
(3) Oak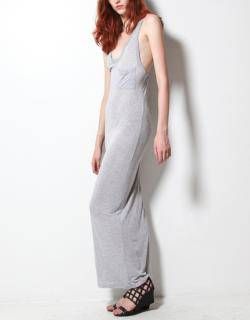 Oak is a New York-based and online favorite, and while I've only visited their small but tightly curated store on Bond Street in Manhattan, I feel like I could spend hours browsing their online finds. The e-boutique has an especially strong affordable department called A-OK, with many fashion-forward staples under $100. Check out
http://www.oaknyc.com
for more.
(4) Seven New York
For such a bijoux physical boutique, Seven has a big reputation, which carries over into its e-boutique. The store not only sells forward labels (with pricetags to match) such as Preen and Gareth Pugh, but also affordable but interesting basics by brands like Horace and Ground Zero. Click over to
http://www.sevennewyork.com
.
(5) La Garconne
La Garconne is an e-commerce only boutique which stocks a wide arrange of designer items, some more affordable than others (sigh: Jil Sander wedge boots, I wish I could afford you!). With designers such as APC, Christopher Kane, Thakoon, Erin Wasson x RVCA and Maison Martin Margiela, there's sure to be something here to suit any fashionable person's taste and budget. There's a good sale happening right now, by the way. Shop
http://www.lagarconne.com
.
For further reading, I would highly recommend my friend's blog,
Style Bite
. There's a fairly comprehensive directory of independent minded boutiques on the site and I find myself turning to it as an online shopping resource.
Readers, any new online shops on your radar these days?