Stylin' in the Rain
by Denise Grayson
Rain boots, or Wellingtons as we call them in the UK, offer more than protection from the rain these days. We saw a chic slant-cut nude pair take the first three looks out on the runway at Ports 1961 for A/W 2010 at New York Fashion Week, and you'd be hardpressed to think of one of those outfits as rain gear. With more and more designers getting in on the wellies game we're spoilt for choice with fashionable options, and we're putting them on when the skies are barely overcast because they're just too cute – or hot, depending how you wear them.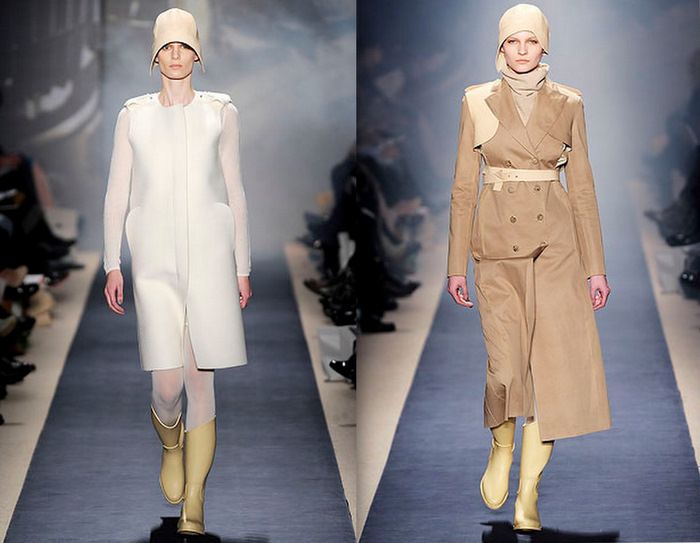 Photo credit: Style.com
With England's hugely popular festival season just ahead we'll be seeing everything from the quaint DIY handpainted wellies to the traditional but cool Hunters (Stella McCartney's choice) to the latest designer styles, stomping through the muddy fields.

There are so many style, colour and design combinations available that you could have an entire wardrobe of wellies! (If you have the room, that is. They are not the most space-efficient footwear.)


Here are a few of the pickings:
The Designer Wellies
Clockwise, starting at top right: Jimmy Choo for Hunter crocodile print; See by Chloe lace-ups; Burberry with stamped designer crest; Marc Jacobs quilted with heel. At
www.net-a-porter.com
The Lovely Wellies
L-R: Cath Kidston and Laura Ashley. At
www.wellieart.co.uk
The Traditional Wellies
L-R: Le Chameau 'Anjou' (Sophie Dahl is wearing these on the cover of her cookbook), at www.thewellyshop.com; and Hunter Original Gloss in turquoise (I have these to brighten up rainy days – be warned, they fit snug in the calf!), at
www.ASOS.com
The Smart Wellies: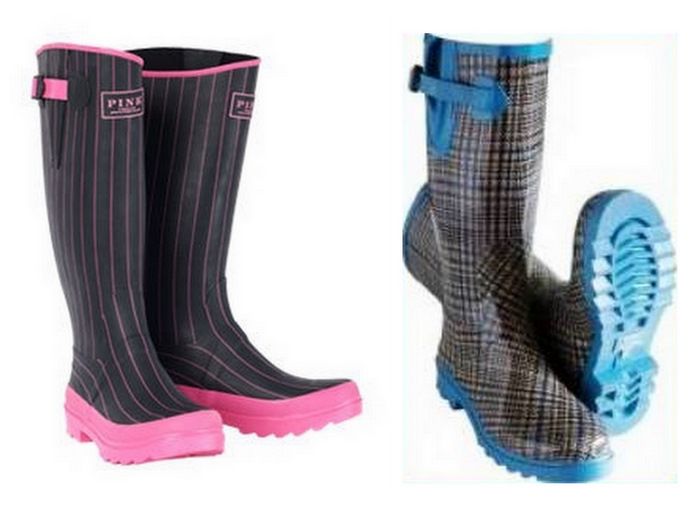 L-R: Thomas Pink pinstripe and Tamara Henriques tartan. The latter available at
www.wellieart.co.uk
All product photos credited to their respective websites.
Denise Grayson is our Accessories Editor and also writes about dreamy fashion at The Swelle Life.