Bella Umbrellas
by Denise Grayson
There's no better way to brighten a gloomy, rainy day than to open up a big, gorgeous umbrella. And the idea of a pretty lace parasol to shield us from the sun is irresistibly romantic. A stunning selection of both can be found at
Bella Umbrella
, a Seattle-based website run by Jodell Egbert whose passion for beautiful umbrellas is evident at first glance. She takes a simple instrument of utility and presents it as a covetable and exquisite fashion accessory, of high quality construction, in a variety of high-end styles, prints and colours. Each is finished with ornate handles which makes for a truly extraordinary umbrella.

A long-time student and collector of umbrellas, Egbert used her extensive collection of over 300 vintage umbrellas to launch Bella Umbrella in 2001. The website is now the largest source of vintage and vintage styled umbrellas in the world and also offers a rental service for events such as outdoor weddings and garden parties. But you may be tempted to rent one just for yourself to make your next stroll something special!

Here is a preview of some of the lovely styles available for sale at the Bella Umbrella website:
From the Designer collection: Bella Pagoda Pinwheel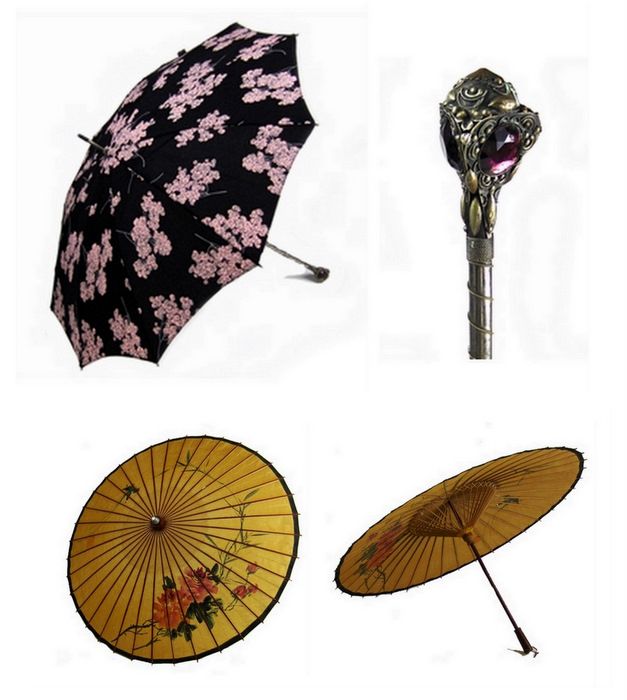 From the Vintage collection: Silk Blossom Sun Parasol with jeweled handle (top) and handpainted Japanese Parasol from the 1940s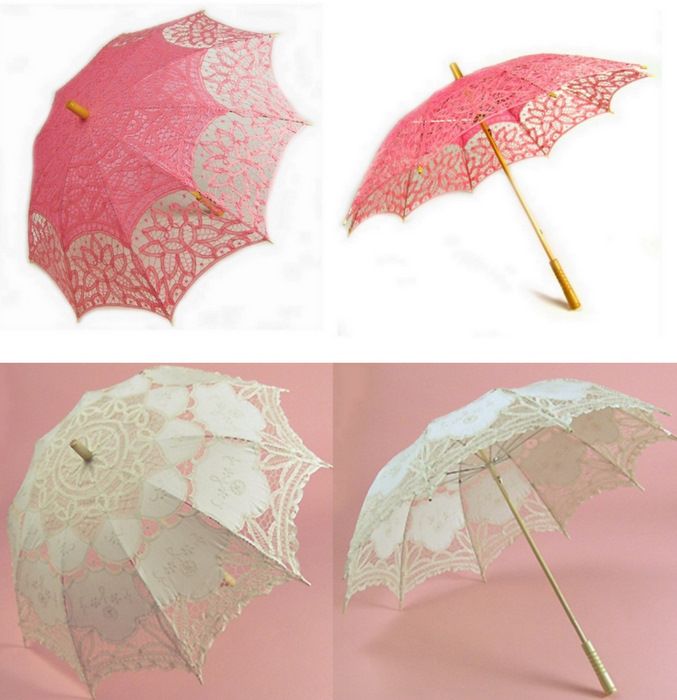 From the Parasol collection: Battenburg Lace Parasols in ecru and pink


Photo credit: Bella Umbrella

Denise Grayson is our Accessories Editor and also writes about Fashion at
The Swelle Life
.