Newton's First Law of Motion:
An object at rest tends to stay at rest, or if it is in motion tends to stay in motion...
That just about summarizes the momentum of my week. The latter half has been all about motion-- events, meeting people, getting out there, making it happen. I'm happy to stay at home with the Mr. and hibernate, but when it starts getting warm out, I start to feel social again.
Here are a few pictures from Thursday night...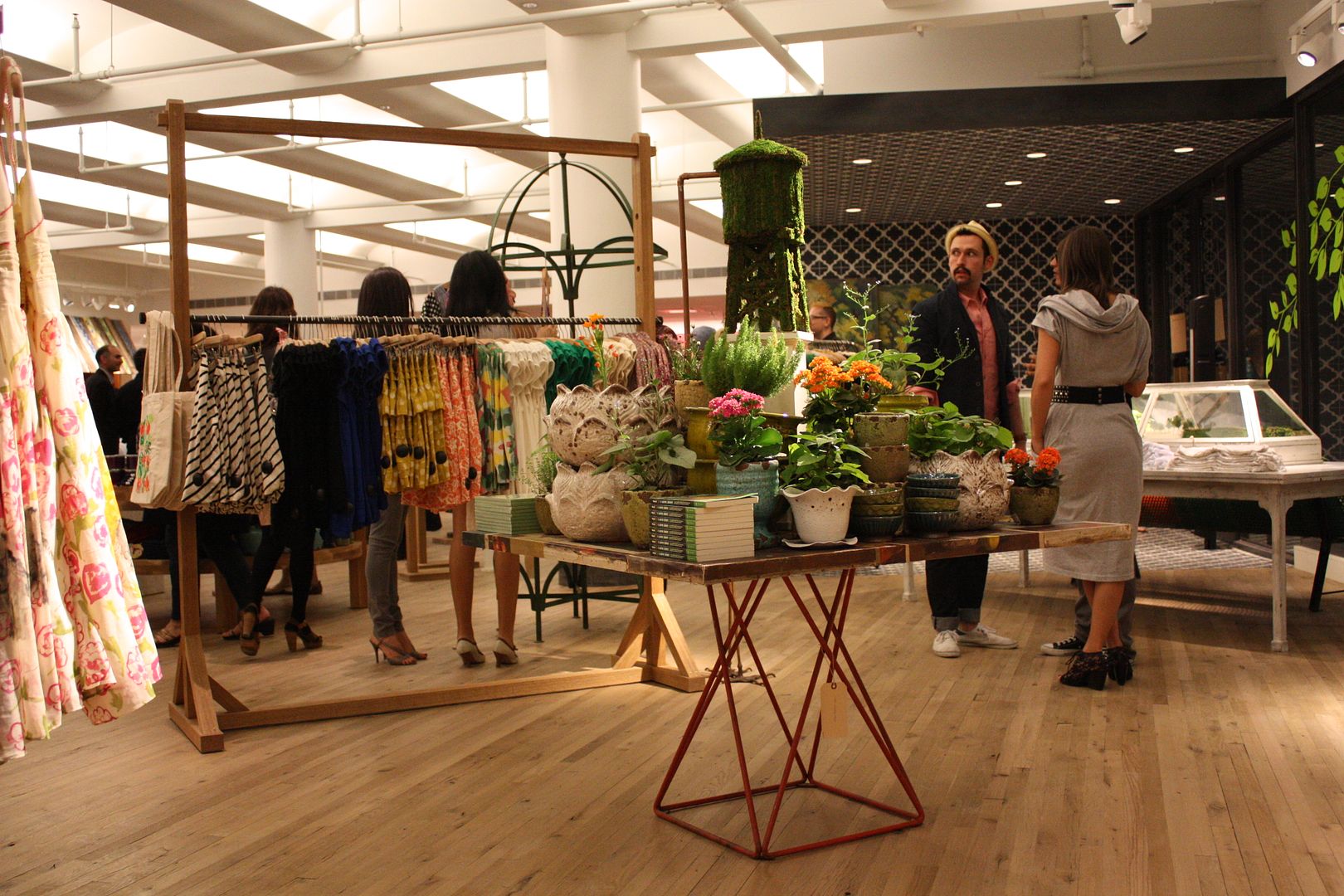 The Anthropologie store opening at Chelsea Market
Me holding my soulmate clutch bag at Anthropologie. Sadly, the bag is $598. Why why??
Amazing Salvor Projects installation at
Oak
Special shout out to my top commenters for the week. Thank you for your lovely thoughts!
I'm looking forward to catching up on blog reading, drinks with friends and plenty of sleep this weekend... What are your plans?