I've been feeling lazy about outfit posts lately, and it isn't for lack of inspiration. I've been "shopping my closet" and doing a little Spring cleaning and marveling at items I had forgotten about. Somehow, I've gotten into the habit of posting outfits via
Twitter
. What can I say? I like the instant feedback. Here are a few recent snaps I've shared via
Twitpic
.
For the first three photos, I polled some of my Twitter friends about what to wear to a "hat party." I had fun posting these and while I ended up wearing a different outfit altogether, it made me want to get crafty with hair accessories again.
Left: Silk organza headpiece by Anka Papuli, Marc le Bihan sheer dress from IF Boutique basement sale and Topshop shoes
Right: Headpiece by Anka Papuli, beige velvet Wayne tank, black silk Dries van Noten blouse, black cotton Wood Wood pants and beige booties from Thailand (from this previous post)
I posted this yesterday: a picture of me wearing my geeky new glasses! They are oversized but hopefully not too trendy big. When I purchase a new pair of glasses, I like for them to last a few years.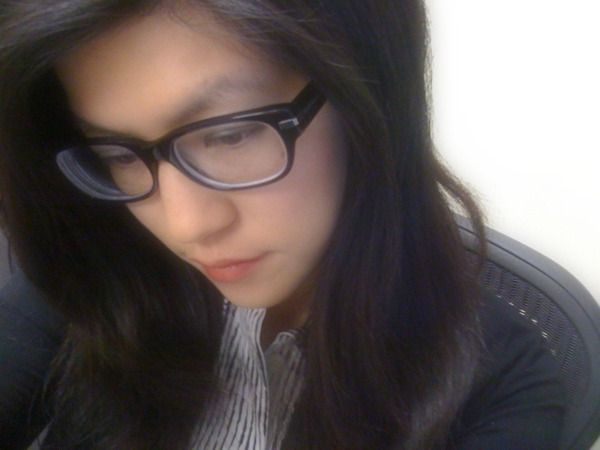 Above: Club Monaco glasses (who knew they made glasses, too?) and oh la la - I'm also sporting a Club Monaco printed dress (from this previous post)