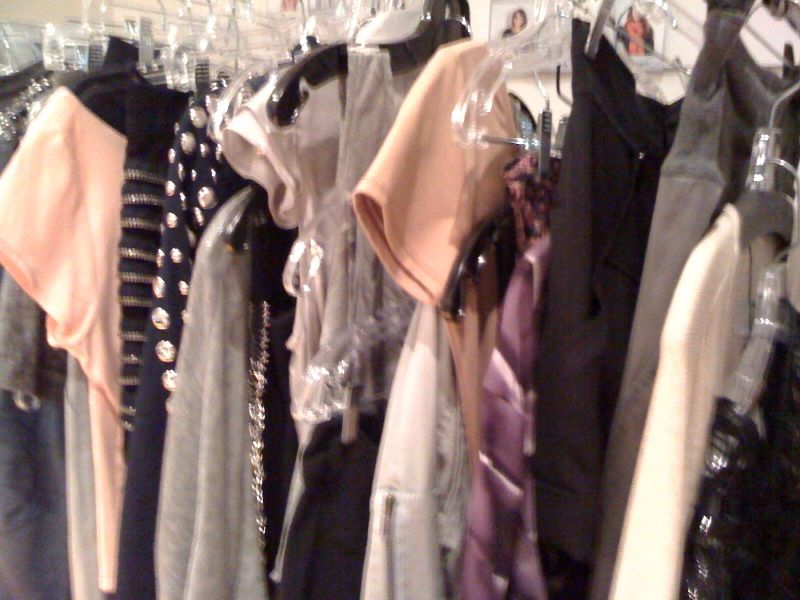 Feeling a wee bit behind on my blogging. But I needed a break.
Hope your weekend is off to a good start! I had the misfortune of booking myself on a redeye from Los Angeles on Sunday night, so I spent most of Monday walking around feeling like a zombie. On Wednesday morning, I played stylist for the day at the
StyleCaster
office. I was asked to style a few "Daily Looks" for the website and it was a treat browsing their sample racks putting about 14 looks together. The rack of clothing I chose is pictured above. Who knew I was feeling so much peach, nude, purple, grey and heavy hardware like studs and chains?? Can't wait to share the final results with you. I really don't know how stylists do it every day. The whole experience was exhausting and humbling... I'm a girl who has trouble getting dressed in the morning!
Special shout out to these special bloggers who were among the top commenters for the week. You simply must pay them a visit!!
What are your plans for the weekend??