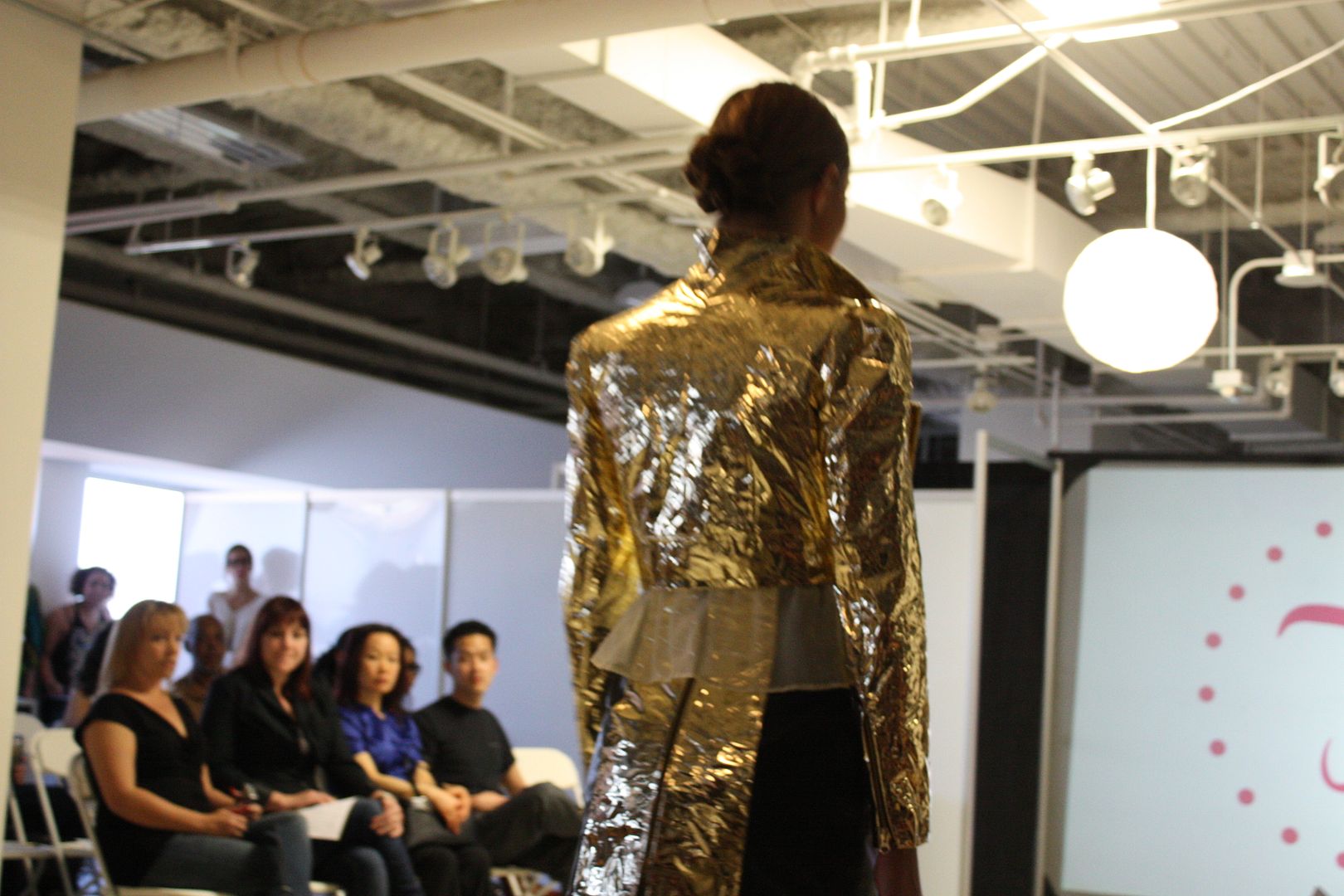 I made a quick trip to LA during Fashion Week to check out some tradeshows and a few runway presentations; to be honest, there wasn't much to write about for this blog. During the Designer Launch Pad group runway show for emerging labels at
California Market Center
, however, I sat up and started furiously scribbling notes and clicking away with my camera when the futuristic yet ladylike Fall 2010 looks by LA native
Jen Awad
came down the runway.
Using a simple palette of cream and black with a dash of blinding gold, the
FIDM
-educated designer demonstrated a maturity and point of view well beyond the three seasons she has been designing under her eponymous label. Some standouts for me during this brief sneak peek of her Fall pieces include a black sleeveless leather dress with pearl fringe that waved alluringly as the model walked, a shiny cropped, tailored gold jacket and a fitted leather trench with oversized silver buttons and an asymmetric cowl. I still dream about her pearl trimmed pieces.
While I was sad to miss checking out her full collection during
CONCEPT
which featured pieces in brighter colors and more dramatic silhouettes, you can read about the show at
Dedicated Follower of Fashion
. Keep an eye on this young designer, readers. She's definitely a new talent to watch.