Some things I saw in LA this past weekend (in no particular order):
Blogger Meetups at Fashion Week LA! I got to meet so many lovely LA blogger and online glitterati over the past few days, including Alicia of Inny Vinny, Becs of Style With Benefits, Christina of Style Bite, Jazzi of JazziMcG, Kelsi of Dedicated Follower of Fashion, Laurie of Laurie B Style, Lilliam and Tasha of Mondette, Macala of Fashionably Marketing Me, Mel of Wrecked Stellar and Sandra D of Debutante Clothing. Everyone was so warm and welcoming! I felt right at home!
David Hasselhoff and KIT the car in front of Pink's Hot Dogs.
Designers and Agents and FOCUS at California Market Center.
My sister, her fiance, my friend Audrey and my folks.
The ritzy bridal salons of Saks, Vera Wang and Monique Lhuillier to help my sister with some wedding dress shopping.
Church Boutique, a wonderful edgy Los Angeles designer-focused store that offers a shopping experience unique to the City of Angels. Check it out! Love the ivy-covered West Hollywood facade...
On Sunday, I had a chance to meet some lovely bloggers at Space 15 Twenty for an Etsy seller flea market. I couldn't resist picking up a gold lame jacket from my friend Courtney, who runs LA Vintage Exchange.
More coverage of some of the shows to come... But for now, please enjoy a few pictures from my wonderful, long weekend in LA.
There's no place like home!
Me and Kelsi of Dedicated Follower of Fashion
Me and Sandra D from Debutante Clothing
What I'm wearing: Preen dress and Jeffrey Campbell shoes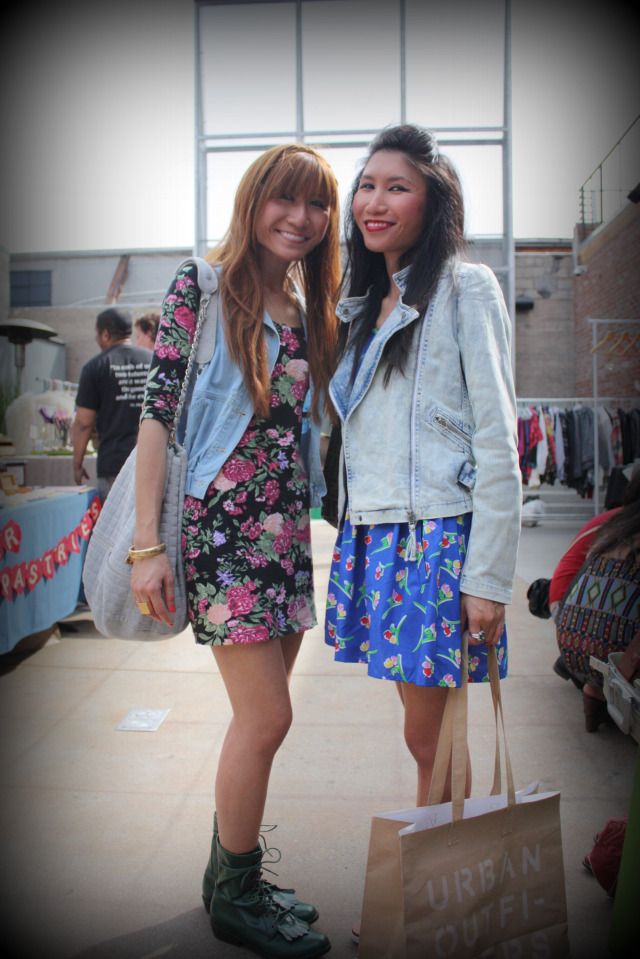 Becs of Style with Benefits and Mel from Wrecked Stellar!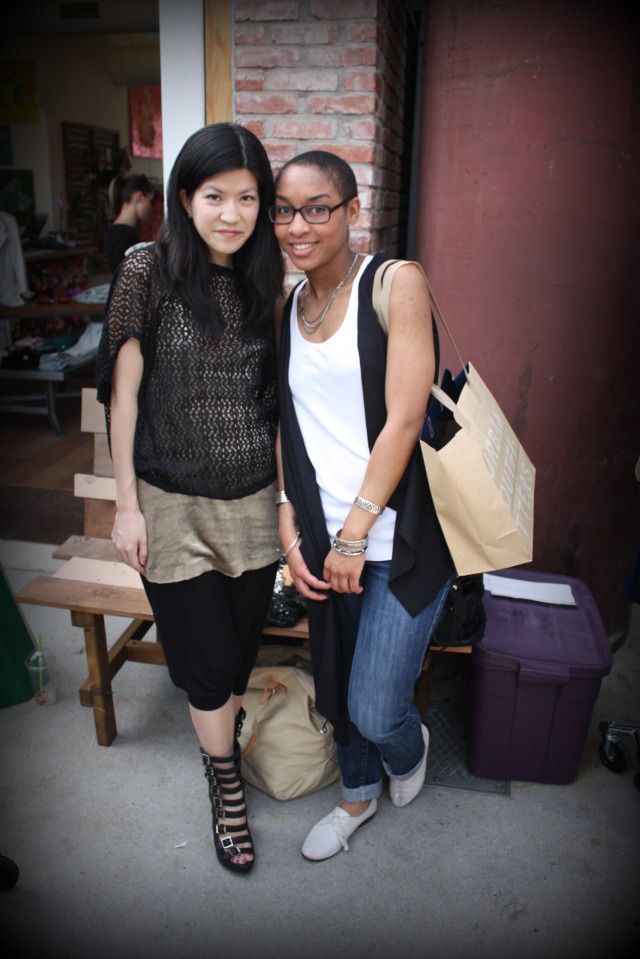 Me and Alicia of Inny Vinny
What I wore: velvet tank from Wayne, no brand sweater, Topshop harem pants and Jeffrey Campbell boots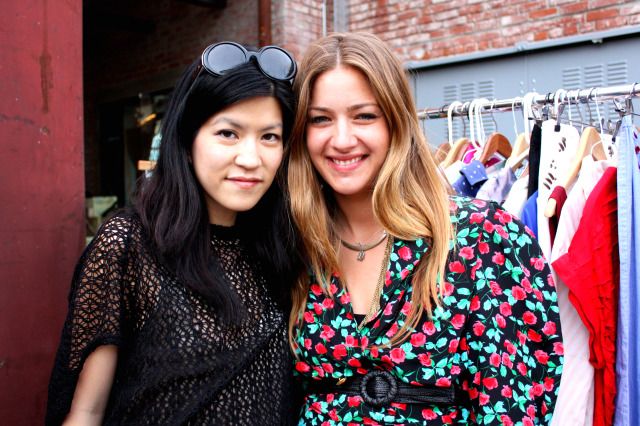 Me and Courtney of LA Vintage Exchange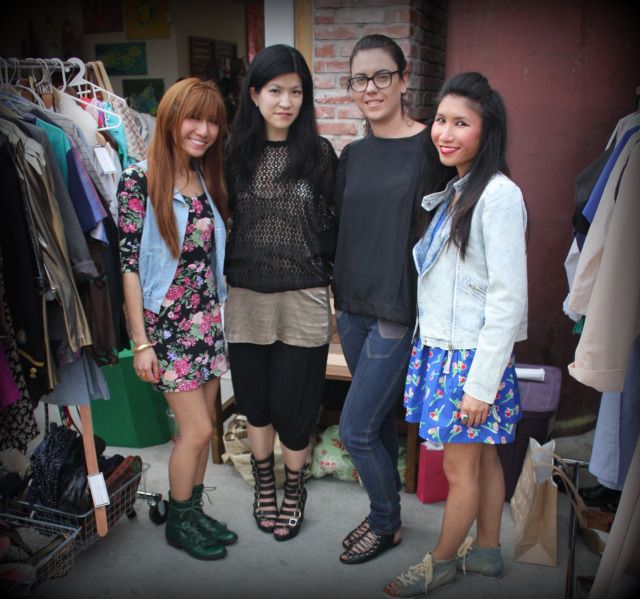 Becs, Me, Christina of Style Bite and Mel
My sister Mira, my friend Audrey and me at a party in downtown LA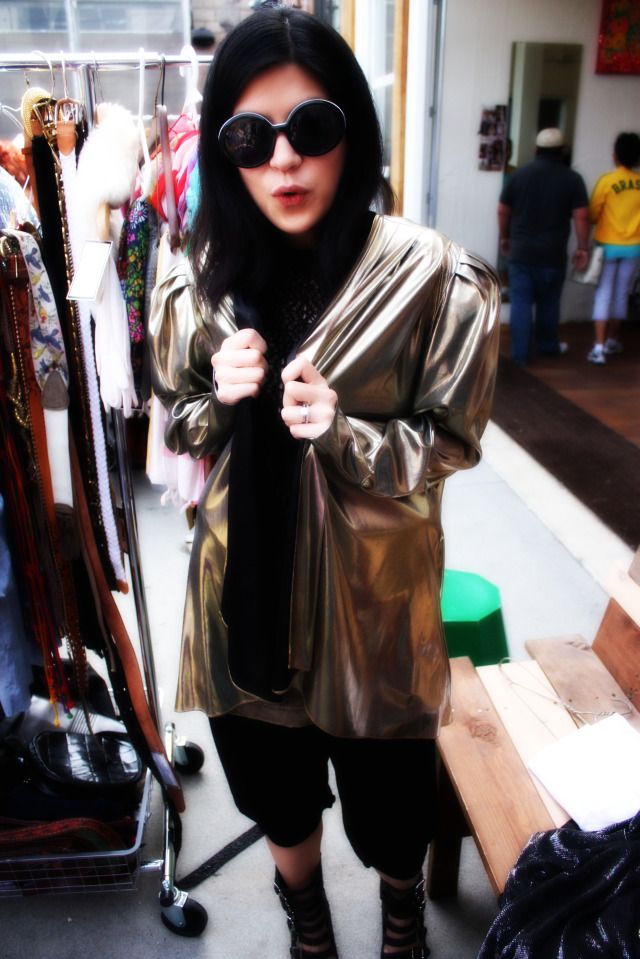 Meet my new love: a gold lame jacket from LA Vintage Exchange!