During the winter months, I rarely treat myself to salon pedicures, and with the exception of a few special occasions which merit sparkling, manicured hands, my visits to the spa for nail treatments are a rare treat. So imagine my horror the night before my big trip to LA this weekend, when I checked the weather report and inspected the sorry state of my nails. Knowing that I would want to wear sandals during LA Fashion Week, I decided to take matters into my own hands (pun intended) using some budget-friendly drugstore products which had been sent to us for review. The results? Not too shabby, if I do say so myself.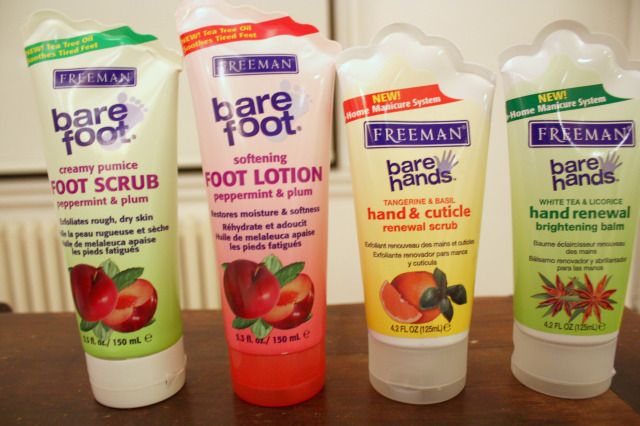 DIY Manicure
For a DIY spa manicure, I started by scrubbing my hands with the
Freeman
Hand & Cuticle Tangerine & Basil Renewal Scrub
. My hands get very dry during the winter months, and I'm an obsessive hand washer, so it was nice to give my hands a rinse with this pleasant, citrus-scented paste. The exfoliating beads were refreshing, and they did a good job of clearing my scraggly looking cuticles. I would definitely use this product again, as I enjoy citrus products in general. After the scrub, I used a generous dollop of the
Freeman White Tea & Licorice Hand Renewal Brightening Balm
, which was lightly scented and sank nicely into the skin, without leaving a greasy residue. After clearing my nails with nail polish remover, I painted my nails with two coats of
wet n wild
Mega Last nail polish
in a pinky plum hue. I've never used wet n wild nail products before, and I was impressed with the user-friendly brush, which was wide enough to cover my nails in one or two strokes. I've had a problem with really thin applicator brushes in the past, but I had no problems with this one.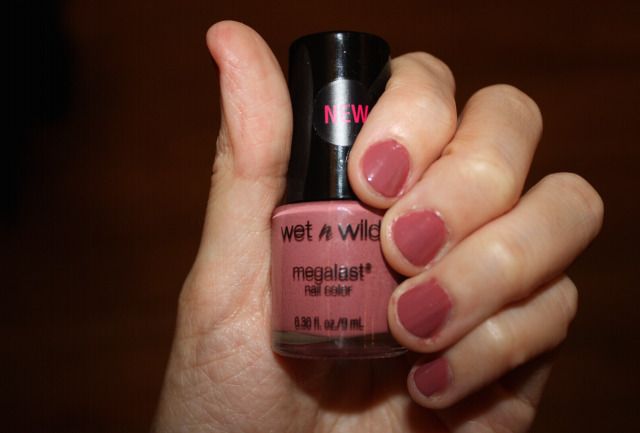 DIY Pedicure

The best part of getting a spa pedicure for me is the scrub and massage aspect. I tried to replicate this in my tub by using the Freeman Creamy Pumice Foot Scrub in Peppermint & Plum. The exfoliating beads were pleasant enough and not terribly abrasive. Warning: the scent of this product is fairly strong and perfumed products can be a subjective thing. I don't love strong, sweet smells, but the smell didn't bother me too much. The refreshing peppermint in the scrub more than made up for the sweet smell. After giving myself a good scrub, I applied the Freeman Softening Foot Lotion in Peppermint & Plum. This scented lotion was moisturizing without being greasy, and I loved that both products contain tea tree oil. After wrapping my feet up in warm towels and swiping my toes with nail polish remover, I painted the nails using wet n wild in a berry fuschia color. Again, I was impressed with the control I had with the brush. I'm not an expert DIY nail person, and I was able to get two easy coats on both feet without much trouble.


The Final Verdict
When I'm in a pinch and want to give myself a reliable mani pedi, I will absolutely use these Freeman and wet n wild products again. They're easy to use, not to mention, easy on the wallet and available at most local drugstores. For more information, check out
http://freemanbeauty.com
and
http://wnwbeauty.com
.
Do you give yourself manicure/pedicures at home? Any tips for longer lasting nails?
Disclosure: Products mentioned in this post were sent to us for review purposes.