The Perfectly Suited Scarves of Margo Petitti
by Denise Grayson
Scarves are one of the most important accessories to have in your wardrobe. They keep you warm - practical and mother approved! - offer endless styling possibilities and they pull an outfit together like a great area rug does for your living room, but you can fit a dozen in a drawer! There are many gorgeous, original designs for our choosing but more and more we're seeing derivative versions of the hit fashion house print of the season and it all begins to seem too familiar. Sometimes, there is nothing more fresh and beautiful than getting back to traditional values and the perfect time for that is now.
I have fallen hard for
Margo Petitti
scarves. She has reinterpreted scarves for women by drawing upon menswear, quite literally. A horticulturalist and landscape architect with a passion for textiles, Margo happened upon a small men's shop that was discarding discontinued fabric swatches. A fortuitous find, these small, fabric squares were the quintessential dimensions of a single patch from which her first patchwork scarf was fashioned. And from there it all began.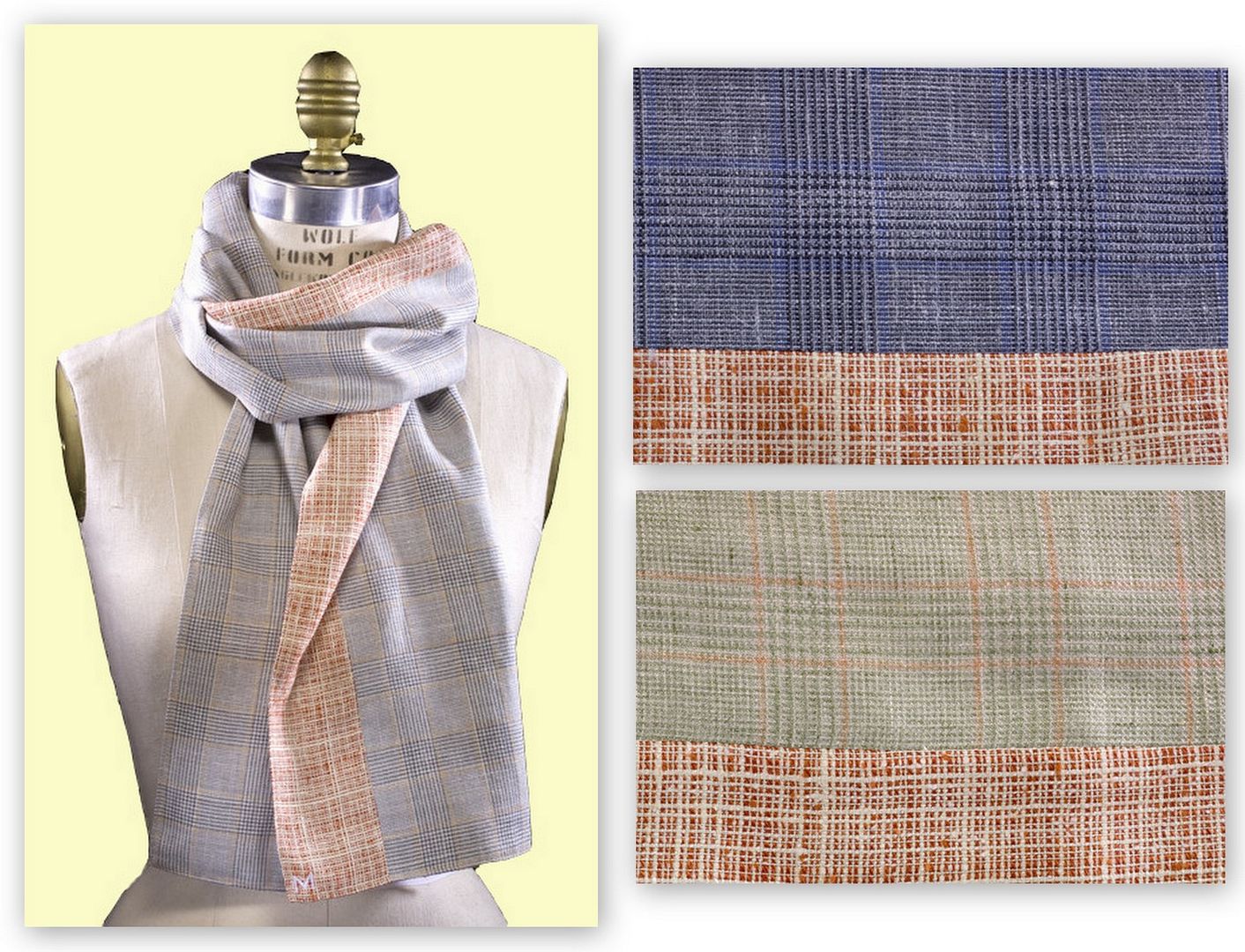 Janet
All photos courtesy Margo Petitti
Peg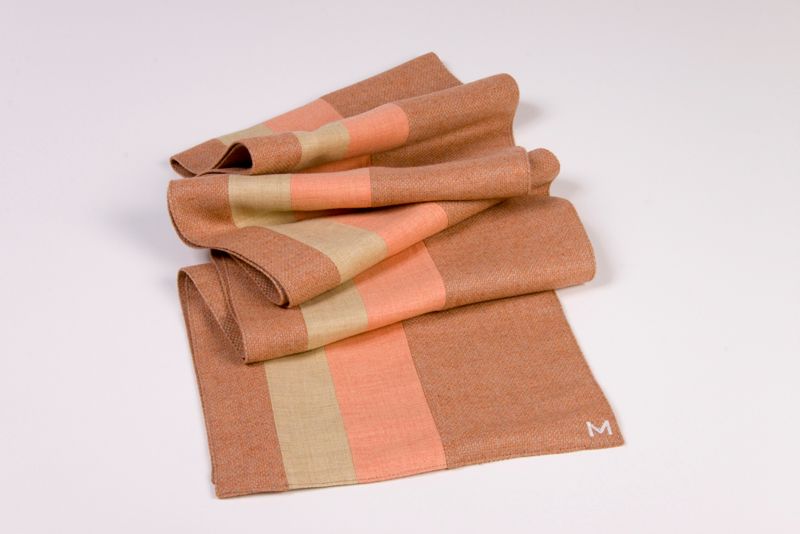 Blanch
Each scarf is handmade in the U.S.A. with natural and luxurious men's suiting fabrics such as wool, silk, cashmere, cotton and linen, in a limitless variety of colour, texture and pattern combinations. It's that mixed-up yet refined quality which makes them so appealing; you want to take one in your hand to discover everything that's happening within this fine strip of repurposed fabric and run your fingers over the soft, fused surfaces. What a splendid thing to have next to your skin!
Some styles were created with men in mind but it's the 'James' that is my favourite – its masculine charms would be a stunning and cool complement to a girlie outfit, don't you think?
James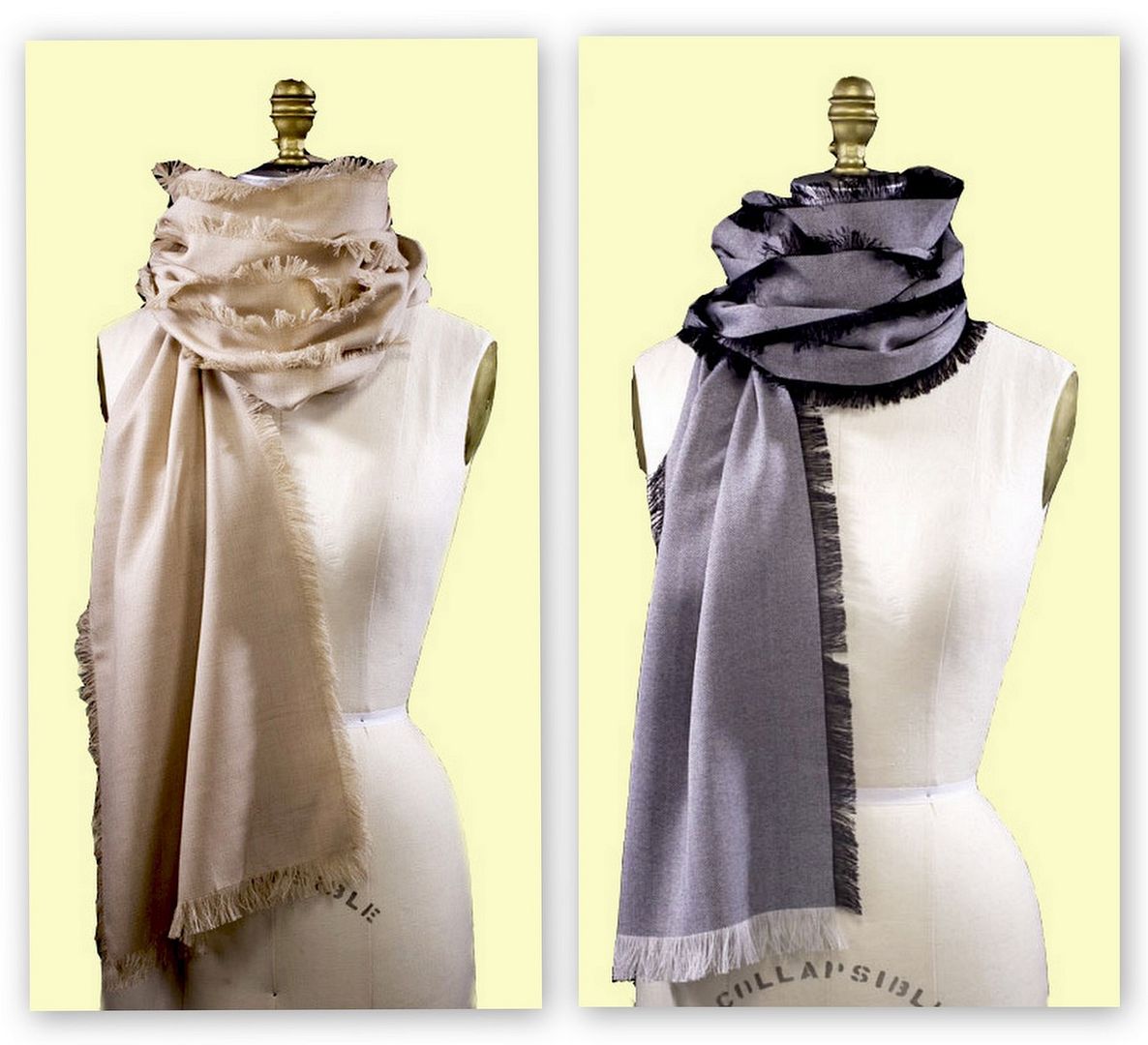 Giselle and Lauren
Denise Grayson is our Accessories Editor and also writes about fashion at The Swelle Life.