Accessories from the Sea: Fish Leather
by Denise Grayson
Animal skins and fashion go hand in hand – calfskin, lambskin (nappa), exotic and pricey skins like python, ostrich and crocodile are used to make some of our most beautiful and coveted bags, shoes and belts. And other than an increasingly superfluous use of fur in the past few years, we're not really surprised by what the outfits in the collections are made of these days (Christian Dior shamelessly used real leopard in the 1960s!). But would it take you aback just a bit to hear that fish skins are wading into our clothes and accessories as a new and unusual material of choice? Salmon is one, perch is another.
Put that image of slimey silvery scales that flake on your fork away for good and think of a textile that can be both smooth and lustrous or velvety textured – almost suede-like – and durable. At fashion week in London I felt both salmon and perch as they were used by
Rachel Freire
for a garter belt and a good many pair of
Gwendolyn Carrié
shoes, respectively.
Gwendolyn Carrié uses an open scale perch leather which gives the shoes their exquisite texture. A closed scaling offers a fine finish. The scales may look delicate, but they withstood a vigorous hand rubbing and even the scales that appear to be hanging by a thread remained intact and perfect. (Photo: Gwendolyn Carrié)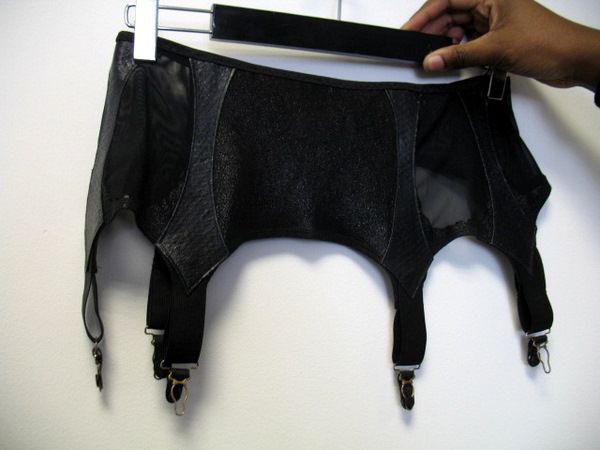 Rachel Freire used smooth salmon leather to create the textured panels for her multi-fabric garter belt (Photo: Denise Grayson)
I'm told that Rachel, who is known for incorporating unconventional materials into her handcrafted pieces, will be using more salmonskins going forward and that she's working with stingray as well. Her salmon leather is very smooth and glossy and the fine scales render the skin with a texture that could be mistaken for snakeskin. Gwendolyn Carrié's 'fluffy' fish skin or perch, is also akin to something we know well – it looks something like crocodile but is very soft, like suede. However, these styles are just two of the ways the skins can be rendered; like any other leather they can be dyed and treated to a variety of finishes.


While salmon and perch appear to be the most popular of the fish leathers, there are other varieties available including cod and wolffish. And if you're wondering how they're acquired, rest assured that they typically come from commercial fish skins that would otherwise be thrown away or used as chicken feed.


The use of fish leather isn't a brand new innovation but it's been a fringe material thus far. Considering that it has numerous attractive qualities (including being waterproof, of course!) and it's far cheaper than the exotic skins it mimics – yet is entirely unique – we're likely to see a lot more of it in clothing and accessories from our more adventurous designers.


I'm hooked. How about you?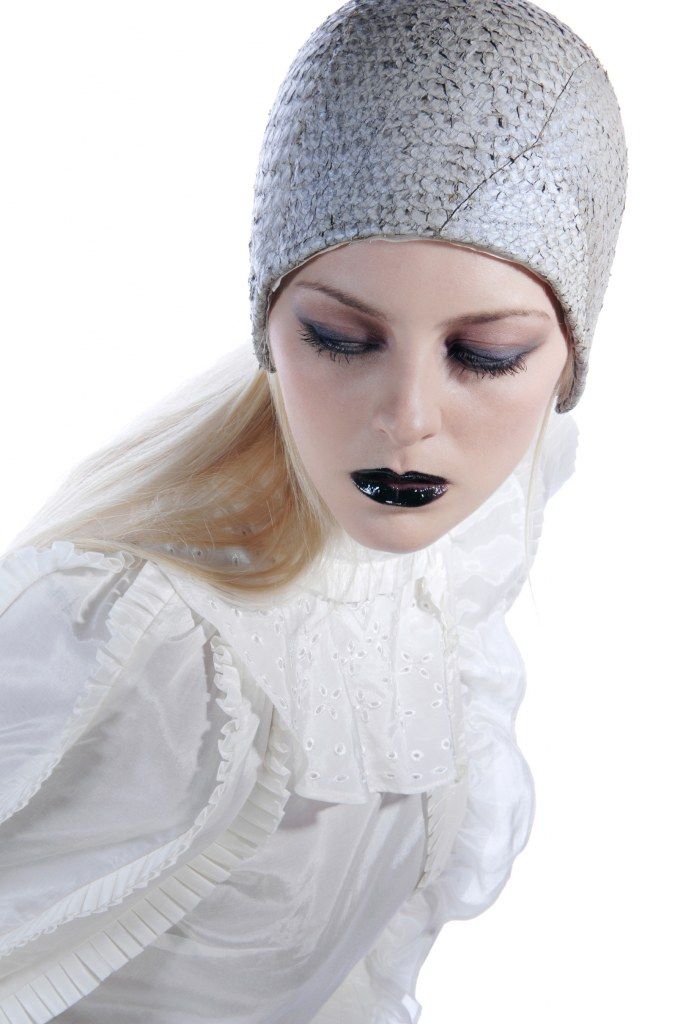 This Aquanaut Cloche Helmet by Jasmine Zorlu is made of Nile perchskin leather over a wool base. It's available for purchase at
Not Just a Label
. (Photo: Spencer Hansen)
A bikini from
Skini London
who are known as the pioneers of salmonskin leather couture garments (Photo: Skini London)

A hairband and cuff crafted with salmon leather from
Gastu
, an accessories label from Reykjavík, Iceland that works primarily in fishskins. These pieces are available to buy through their Etsy shop. (Photos: Gastu)
Denise Grayson is our fearless Accessories Editor who also writes about fashion at
The Swelle Life
.