Since I couldn't be at
London Fashion Week
, I thought I would share some pictures from one of London's brightest new talents, Glaswegian womenswear designer,
Graeme Armour
, who recently showed his F/W 2010 collection in New York at Milk Studios. I loved the New York debut of this designer, who showed a mix of pieces in mostly black, with touches of white and silver with leather, mesh and metal aplenty. I wish I had a good photograph of these amazing silver fringe leather pants from the collection. Just look at the silver color of the leather bomber below and try to picture it with crazy fringe in pant form... Hot, right? Also noteworthy from this collection: cropped legging lengths and delicate crochet treatments to leather (a feminine alternative to the bold shouldered leather tops from the designer).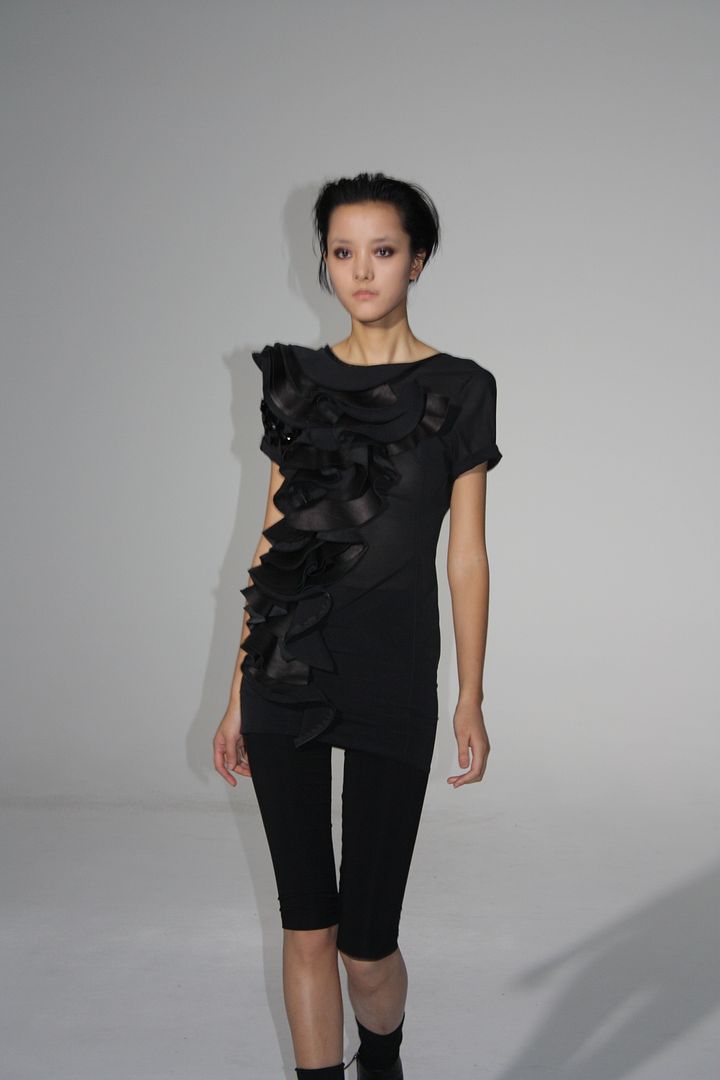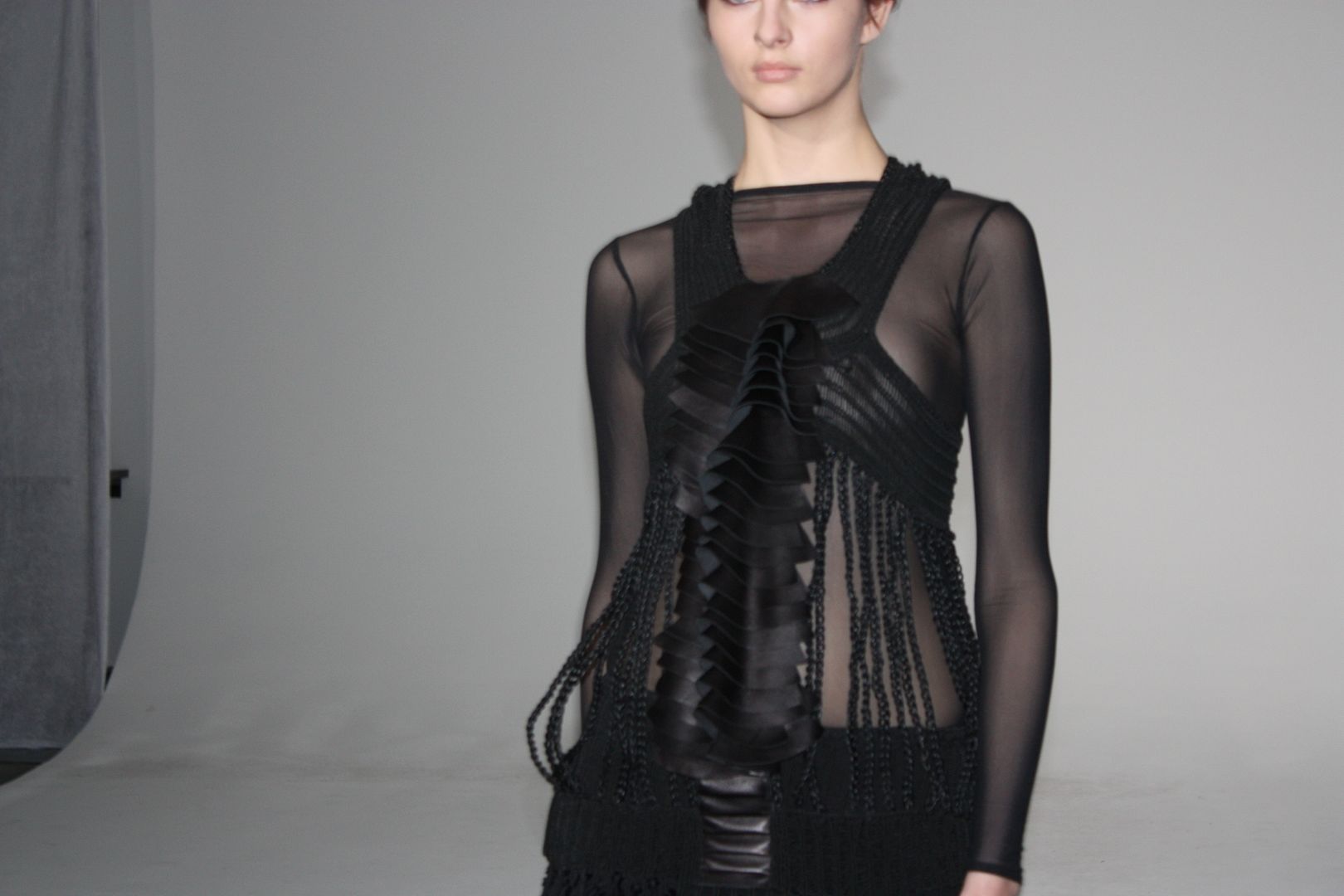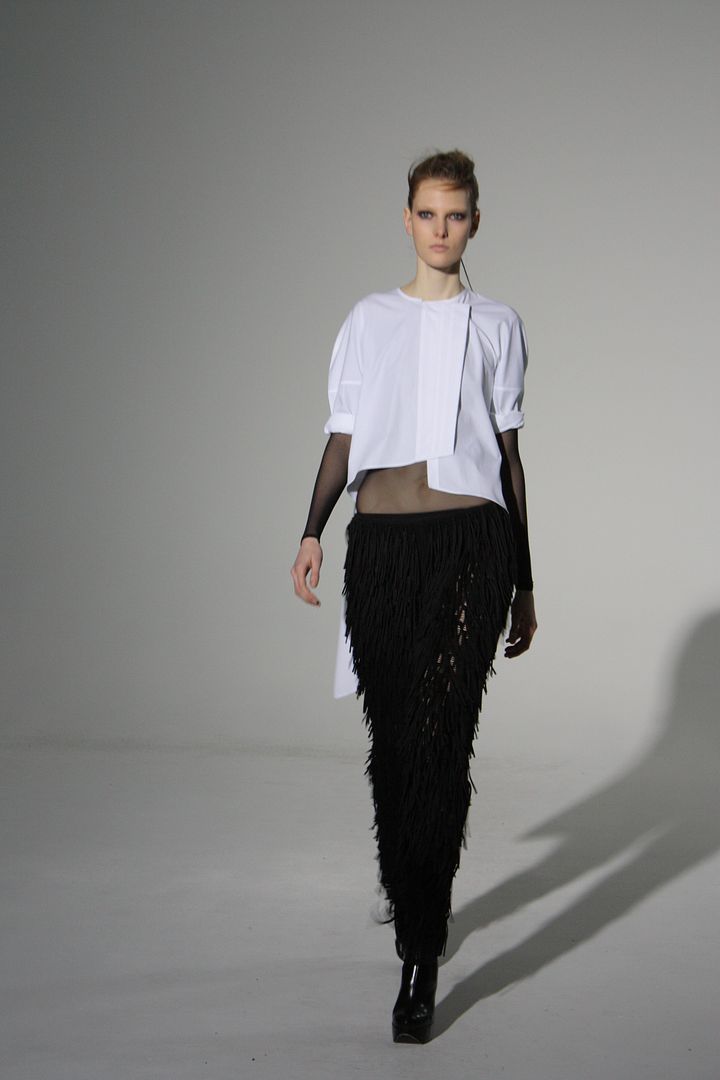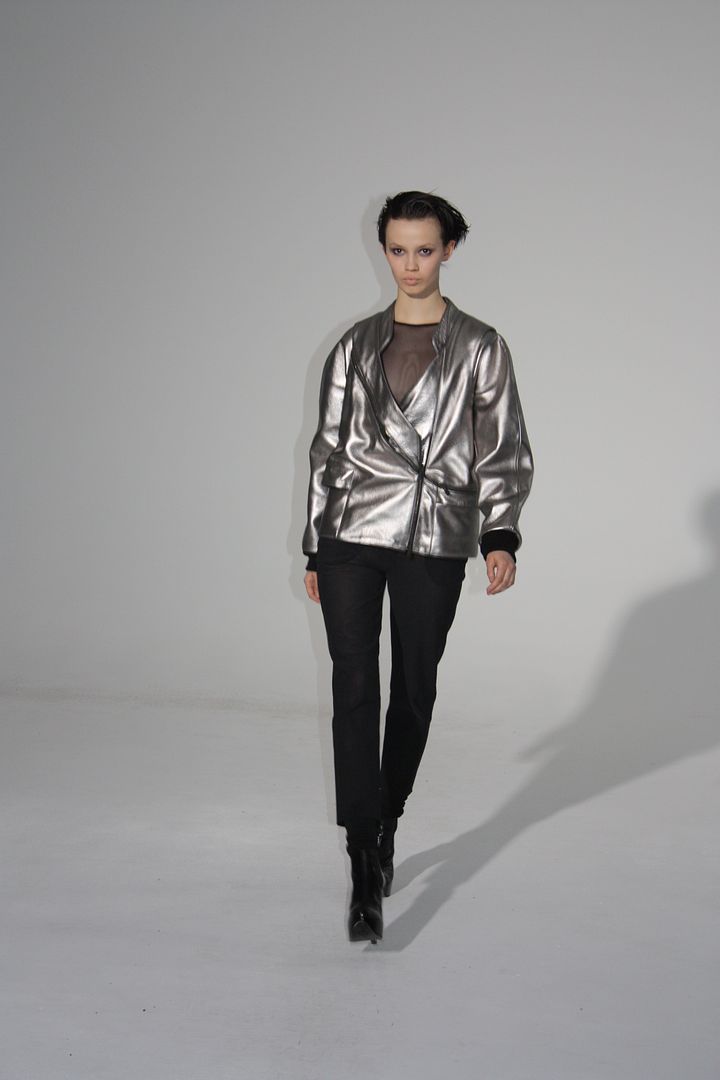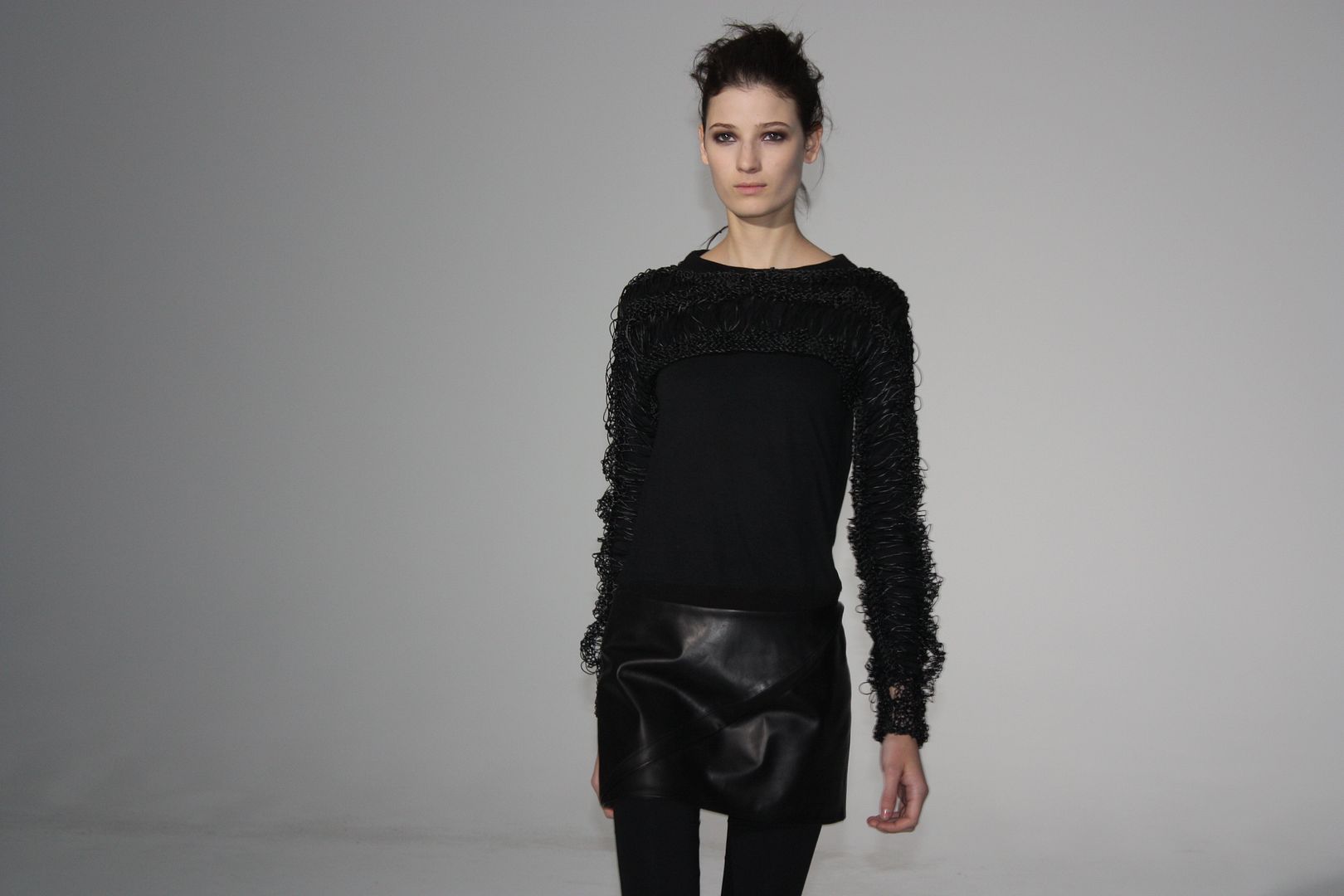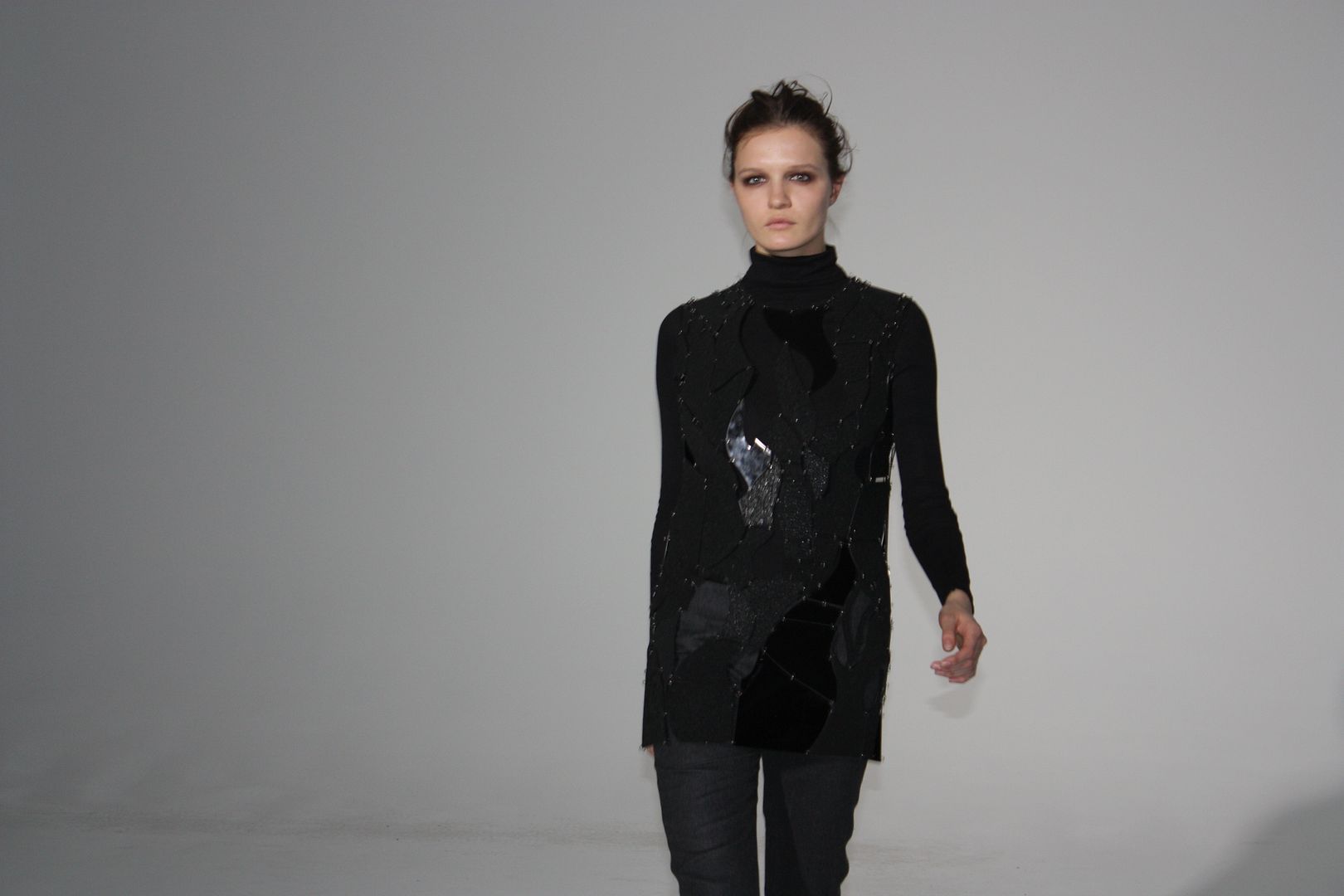 People are calling Armour the "next Christopher Kane," which makes no sense to me, since their aesthetic is completely different. They may both hail from Scotland, but I don't see the connection. What do you think?