I'm one of those people who, given the opportunity, will gorge herself on the bread basket and render myself too full to enjoy the meal at a restaurant. Tonight was one of those nights, when I gorged myself on fashion's bread basket: the "preview" night before the official calendar for New York Fashion Week. Despite the wet, seemingly never-ending snow, I found my way to the
Yuna Yang
and
Gen Art
New Garde presentations. To top off the evening, I raced uptown to the
Fashion 2.0 Social Media Awards
presentation, only to encounter a very full room at the
W Hotel
. Due to weather conditions and poor transportation options, I only covered half the shows I wanted to attend tonight... If this is only the "preview" night, then why do I feel so exhausted?
Yuna Yang F/W '10, presented at a beautiful Chelsea gallery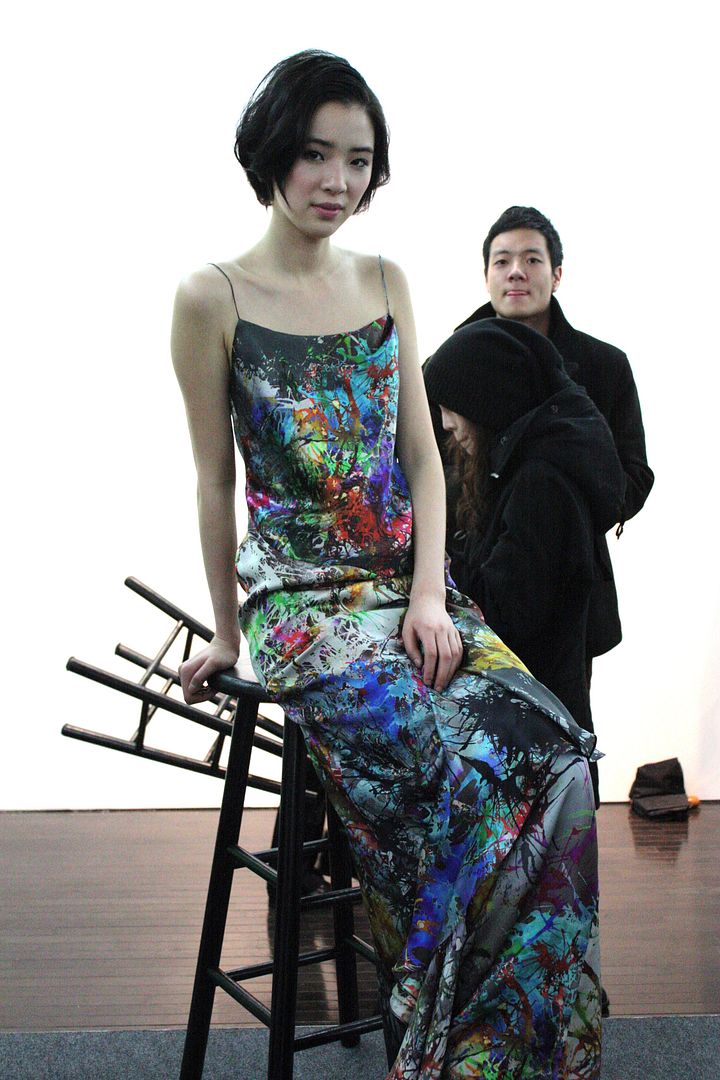 One of my favorite evening gowns from the collection. That print!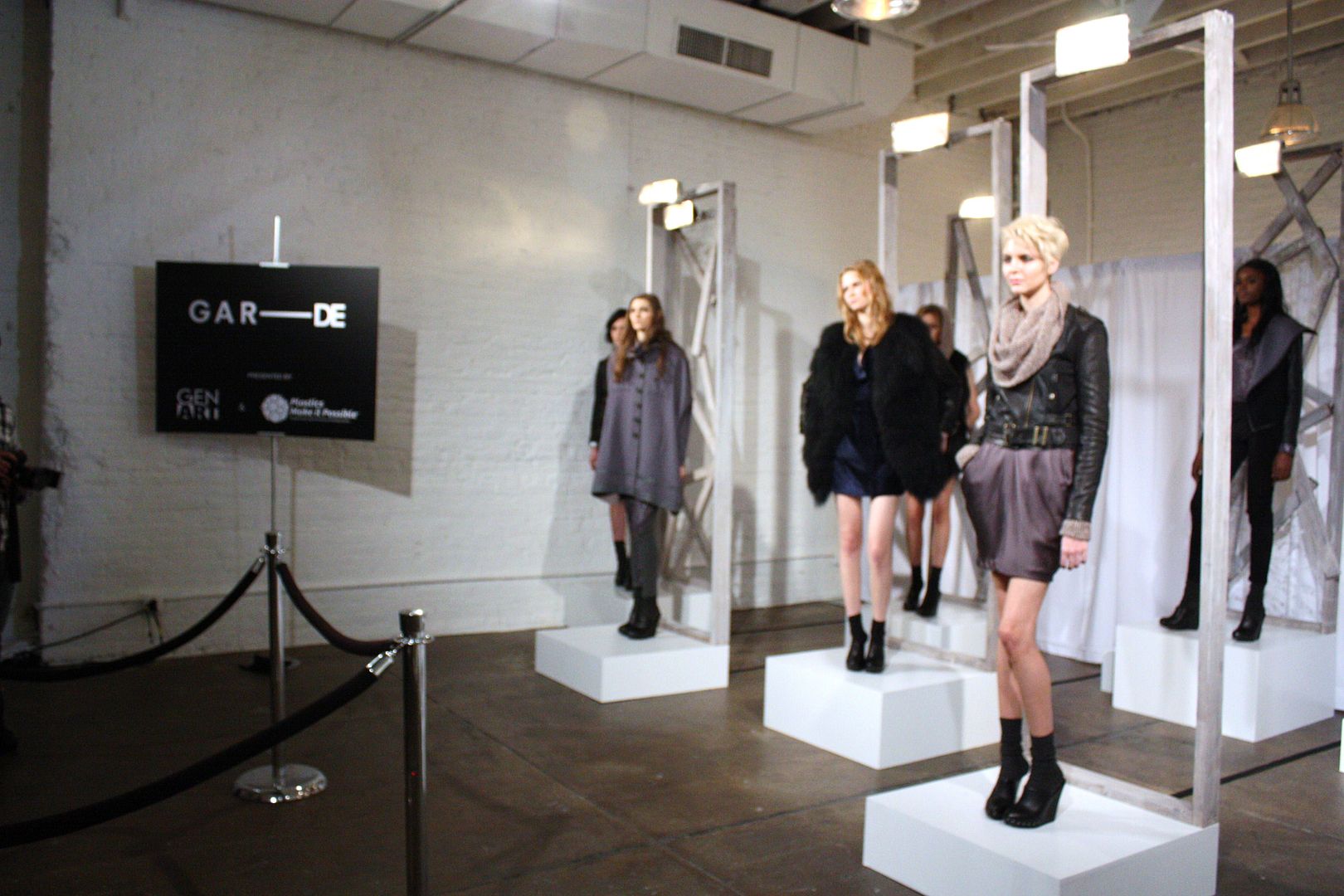 Gar-de F/W '10 at Gen Art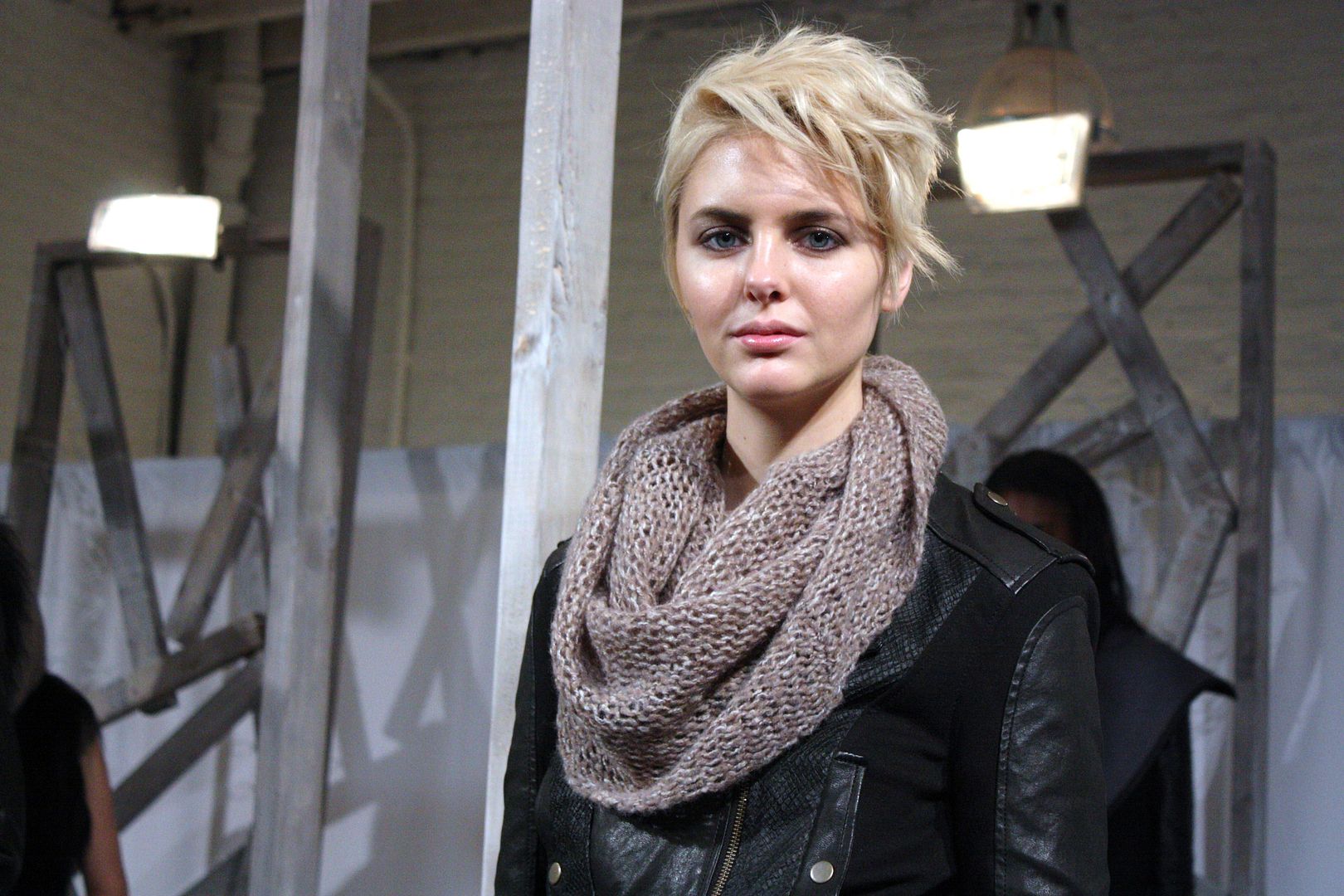 Gar-de F/W '10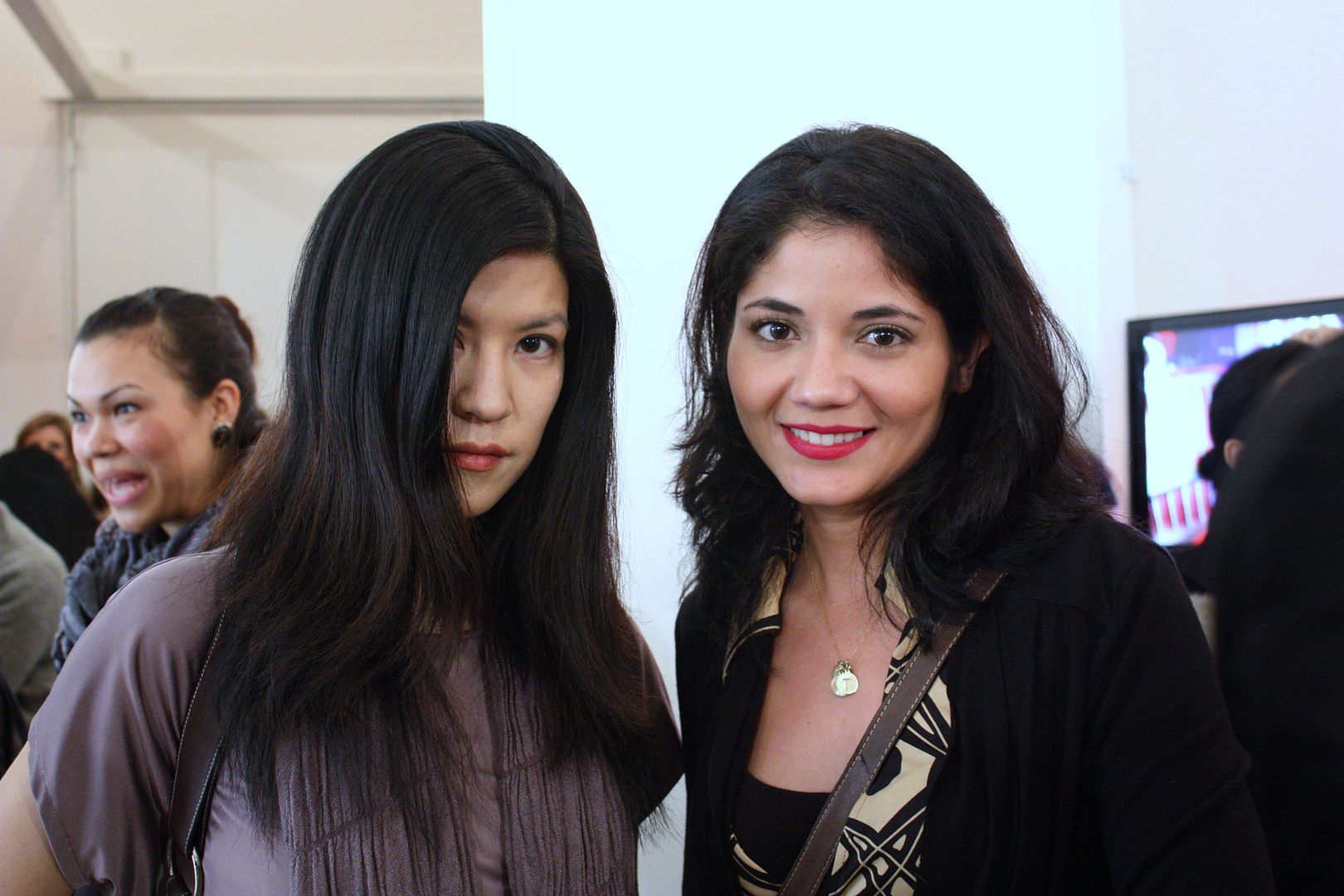 Me and Tamara, our Beauty Editor!
Me and Erin and Lani from Sugar Rock Catwalk!
More to come tomorrow on the Yuna Yang presentation from Tamara, who was such a sport to come out tonight despite inclement weather and soggy shoes. It's also Tamara's first official Fashion Week as a blogger, and I'm happy to cover some of the shows with her. In addition, my good friend Audrey is coming out to attend some shows with me this week.
I had a conversation on
Twitter
the other day about how exhausted I was looking at my Fashion Week schedule, and while it's true that this is only my second full season covering shows as a blogger, I had the chance to see many shows with my friend Audrey nearly seven years ago and we were excited then just to have the opportunity to attend and see the models and the clothes and the impossibly chic fashion people around us. It's easy to feel entitled and jaded about Fashion Week-- but at the end of the day, aren't we (bloggers, press, all) fortunate to be invited to shows and to write about them?
I'm trying to remember the love, and to maintain that sense of wonder this season, as I begin to make my way around the tents and beyond...