It's been a while since our last
Behind the Blog
feature with some of our favorite bloggers, and today's interview is with Christina, whose blog,
Style Bite
, is a one-stop destination for lovers of independent fashion and boutiques! Christina, who recently moved to LA from San Francisco, is really plugged in to new labels, and we share a common love for dreamy designers. Seriously, I'd love to raid her closet! Read on to learn more and get to know the lovely lady Behind the Blog...

Five Questions for My Favorite Bloggers


Who are you?
I'm a 30 year old newly married girl originally from the desert, on the Mexican Border. I'm new to L.A. and surprisingly I love it here! I love California and couldn't imagine living anywhere else, well, anywhere other than New York maybe, or Paris. I'm a fashion and celebrity editor/writer who sadly because of this economy seems to get laid off a lot so I've decided to just try and work for myself until I find something else amazing. Most people that know me will say I'm laid back, have a quiet energy but a strong head.


Where are you?
Sunny L.A. Silverlake to be exact. My husband and I recently moved here from San Francisco where we lived for the past 7 years.


What is the concept behind your blog?
I started Style Bite back when I owned my own boutique. I was constantly getting lookbooks and info on new, more under-the-rader designers so I felt I needed to share. They didn't have a great stocklist or get much press since they were so small and new, I wanted to create a space where one could go to find out about indie designers and boutiques. That, and I wanted an outlet to share all the great designers, trends and shops that I love. And since then the site has evolved to include a shopping guide, and I recently launched a new blog
SaleBite.com
where I post all my favorite sales and coupon codes. Because while it's true I shop a lot, I always make sure I'm getting the best deal.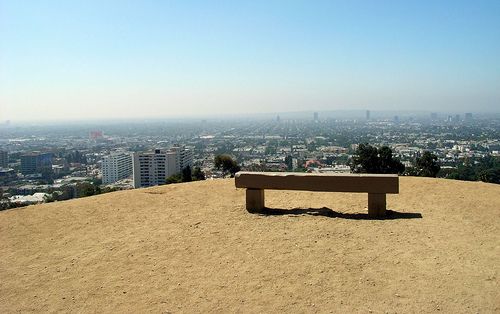 [
source
]
When you are not blogging, what else do you enjoy doing?
Where do I begin? I'm currently in limbo with my career so I've had a lot of free time to dedicate to my blogs, and also getting more freelance work. Other than that, my husband and I are always hiking, watching movies, I love to read...and of course I'm always shopping even if I don't have any money:) I love to eat and visit my favorite vegan restaurants. I cook a lot and since I've recently decided to eat mostly vegan I've been experimenting with vegan baking.


More importantly, what are you wearing? :)
Rachel Comey
, Rachel Comey, Rachel Comey. Ha! Kidding, but really, I do wear A LOT of Rachel Comey it's kinda sick. I'm currently circulating between like four pairs of her shoes.
Kain
and
Clu
Tees are like my uniform, I LOVE
Wood Wood
, especially their pants.
Society for Rational Dress
,
Mociun
(her prints get me every season), my wedding dress was
Lanvin
which I stare at daily.
Maison Martin Margiela
...while that's more aspirational and a one style a year thing, I'm a happy gal when I get my hands on a piece on sale. I love to mix it up. I always research and invest in a few great pieces each season and then supplement with more affordable stuff like
Old Navy
Tanks (shhhh...don't tell anyone).
Thanks for the interview, Christina! Intrigued? Check out
http://stylebite.com
and
http://salebite.com
for more from one of the coolest bloggers around!


**And be sure to check out this week's giveaway goodies
here
and
here
!