Fashion Week unofficially kicks off tonight, and I thought I would take a breather to introduce you to the gorgeous Alicia from
Inny Vinny
. Snow reports be-damned, I'm taking us to warmer climes. Alicia is an LA-based blogger with super awesome style... Read on to learn more about her and get to know the lady Behind the Blog!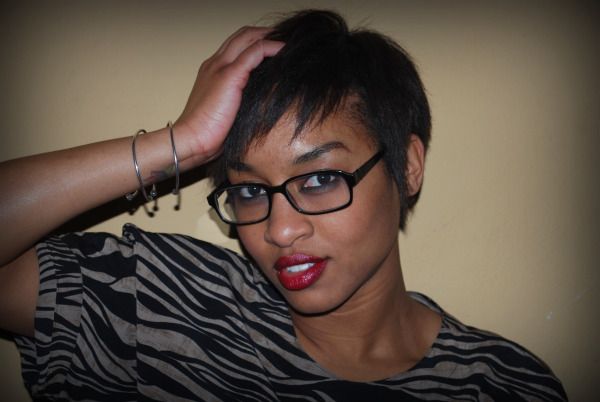 all images courtesy of Inny Vinny
Five Questions for My Favorite Bloggers


Who are you?
I'm Alicia! I'm an internet info-hoarder, blogger, and I sell jewelry on the side.
Where are you?
At present, I'm stuck in an office building in Los Angeles...gotta love the day job. It's precisely why I'm an internet info-hoarder, blogger, and selling jewelry on the side.
What is the concept behind your blog?
Honestly, I wouldn't say there's a cut and dry concept; it's just a collective of stuff I like played out in pictures and writing with a bit of irreverence, the obligatory outfit posts and a fair amount of profanity. Wait...is that a concept? Because if that's a concept, then that's my concept.


When you are not blogging, what else do you enjoy doing?
Aside from working on stuff for my
Etsy store
and
Talonalia
, I like to canoodle with Dudeguy, hang out with my friends, go shopping/thrifting, talk nonsense on
Twitter
, and watch RuPaul's Drag Race. I have an unyielding love for trannies. Really.
I'm also working on getting better at photography. It's a hobby now, but I'd like to get to the point where someone would hire me...even if I was getting paid in Orbit gum or magazines or some other form of bartered good. Right now, I'm using my
365 Project
to get in shape.
There also may or may not be lots of time spent on trying to train my army of cats to do anything besides eating and sleeping. These pursuits have been largely unsuccessful.


More importantly, what are you wearing?
;)
A teal Thakoon dress I got off of eBay for $50 (!!!), my vintage black leather bomber jacket, and some black patent wingtips.


Thanks for the interview, Alicia! NYFW coverage kicks off tomorrow... So stay tuned!