Takeaways from Naeem Khan, deux fm and Thieves by Sonja den Elzen
by Tamara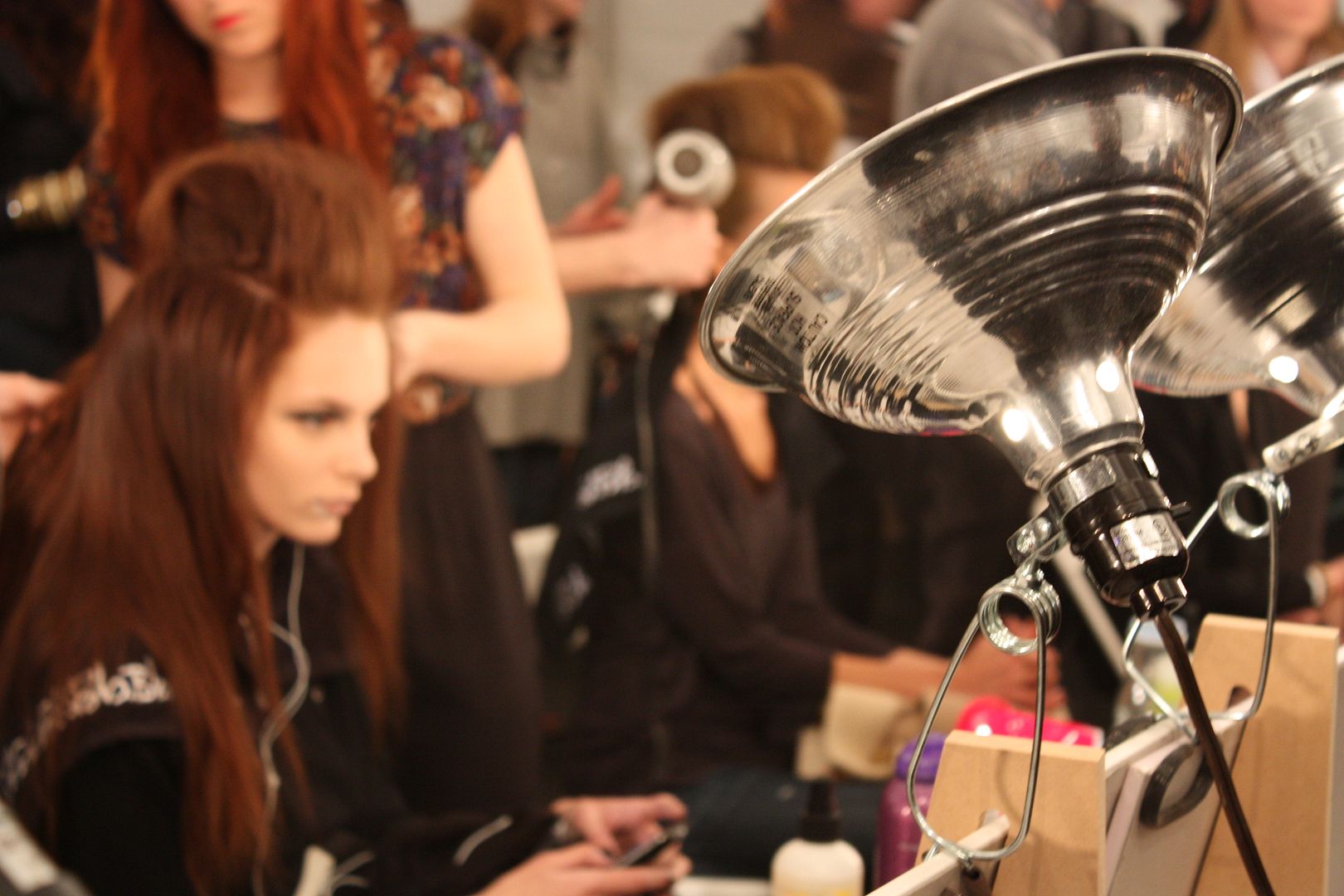 backstage at Naeem Khan F/W 2010
Naeem Khan
Deanne and I went backstage at Naeem Khan and had the chance to check out up close and personal everything that unfolds pre-show. There is no better experience than seeing it all happen right then and there - hair, nails, makeup. Everything is done so fast, yet with so much attention to detail resulting in just pure perfection.
Hair was teased like a pompadour, sleek on the sides and pulled up. There was gel shlacked on the sides making the hair look goopy and shiny, sort of resembling the look brillantine gives to the hair. The makeup consisted of a simple smoky eye where the liner was applied to the top lash, smudged, and then finished off with a matte black eyeshadow drawn as an outer V and blended into the crease. Yes: the smoky eye LIVES. The face was clean and the lips were nude. The nails were kept short, and done courtesy of
Dashing Diva
in the color Dark PR, a deep crimson/burgundy.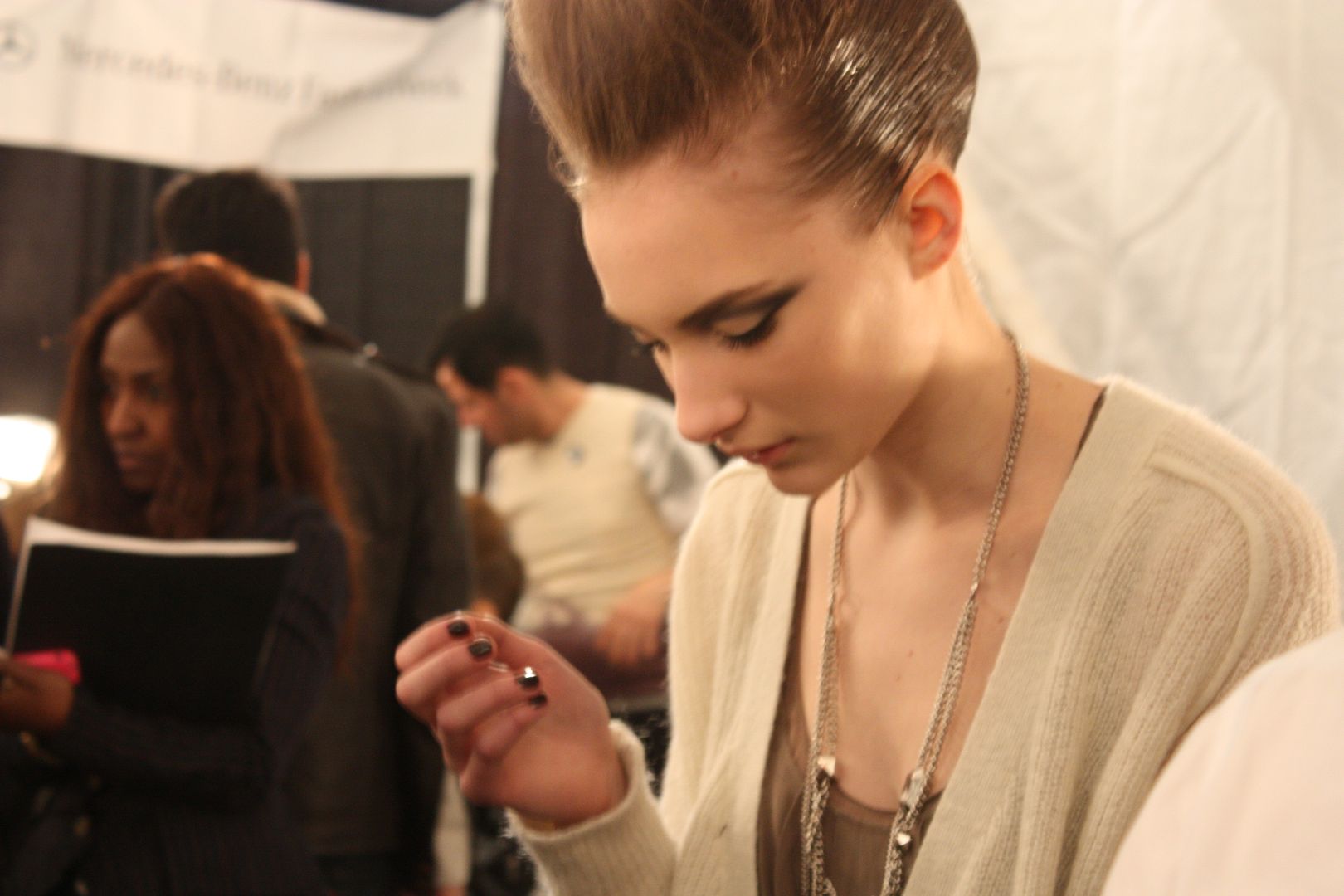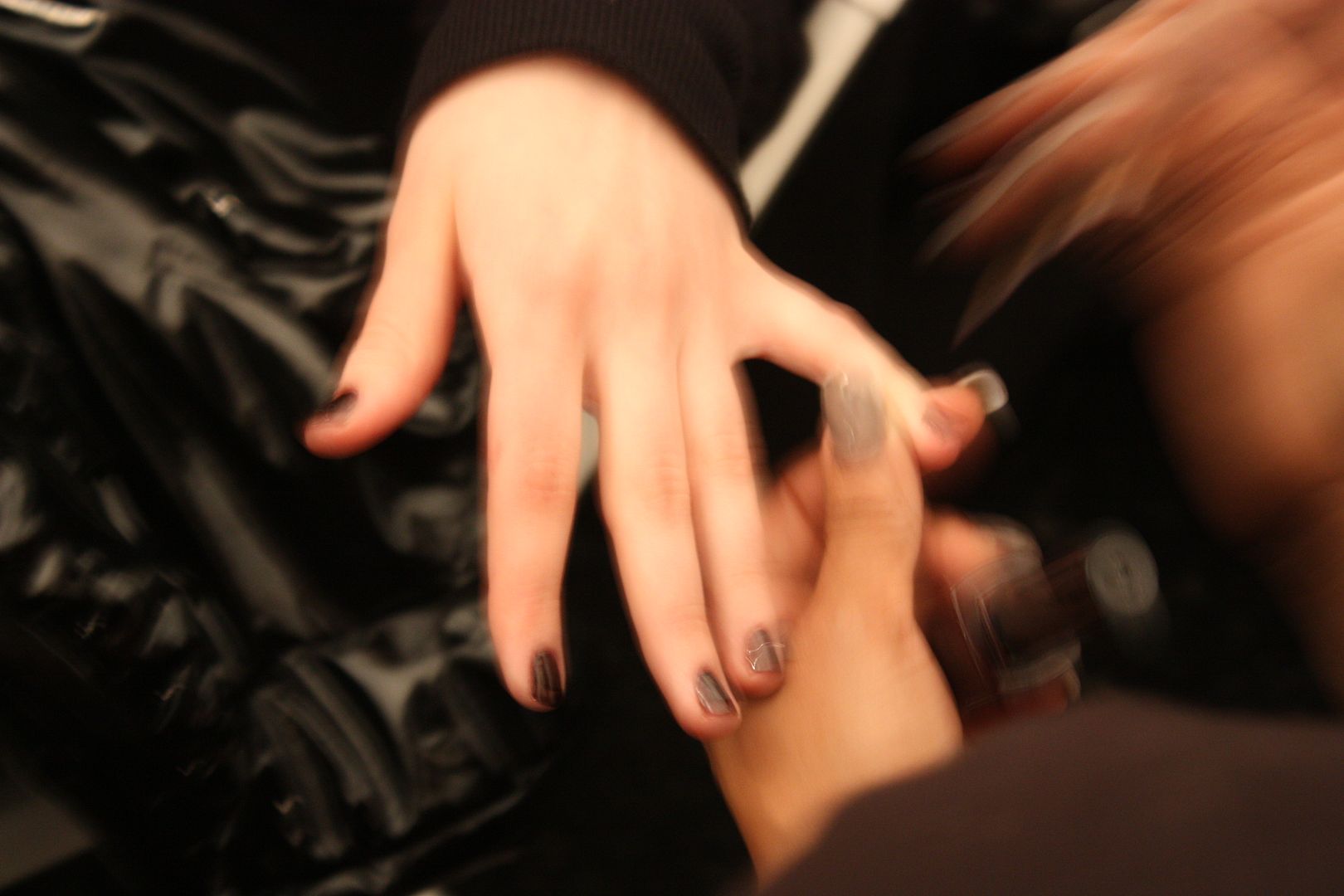 Deanne and Tamara seated at Naeem Khan! You can read more about the show on Tamara's blog

deux fm
The mood at deux fm, a Nova Scotia-based, eco friendly brand was inspired by old Hollywood, retro-pinup, and I must say, I am in love. The classic cat eye and deep, red lips made their appearance, with the hair meticulously coiffed in hairdos reminiscent of Rita Hayworth.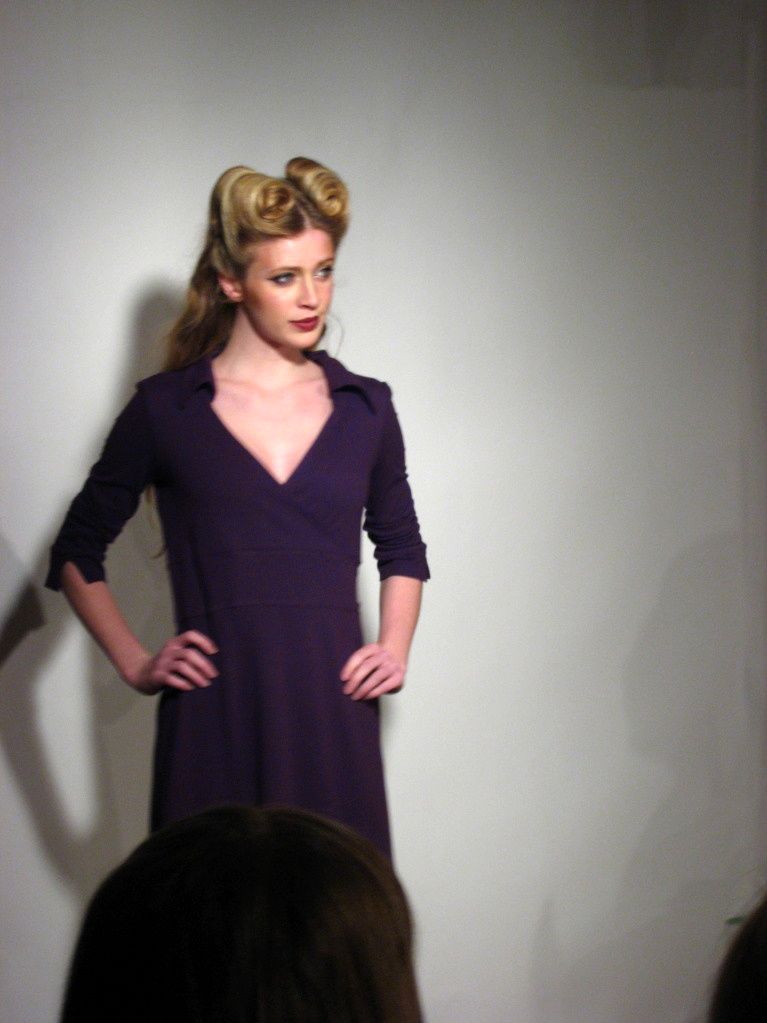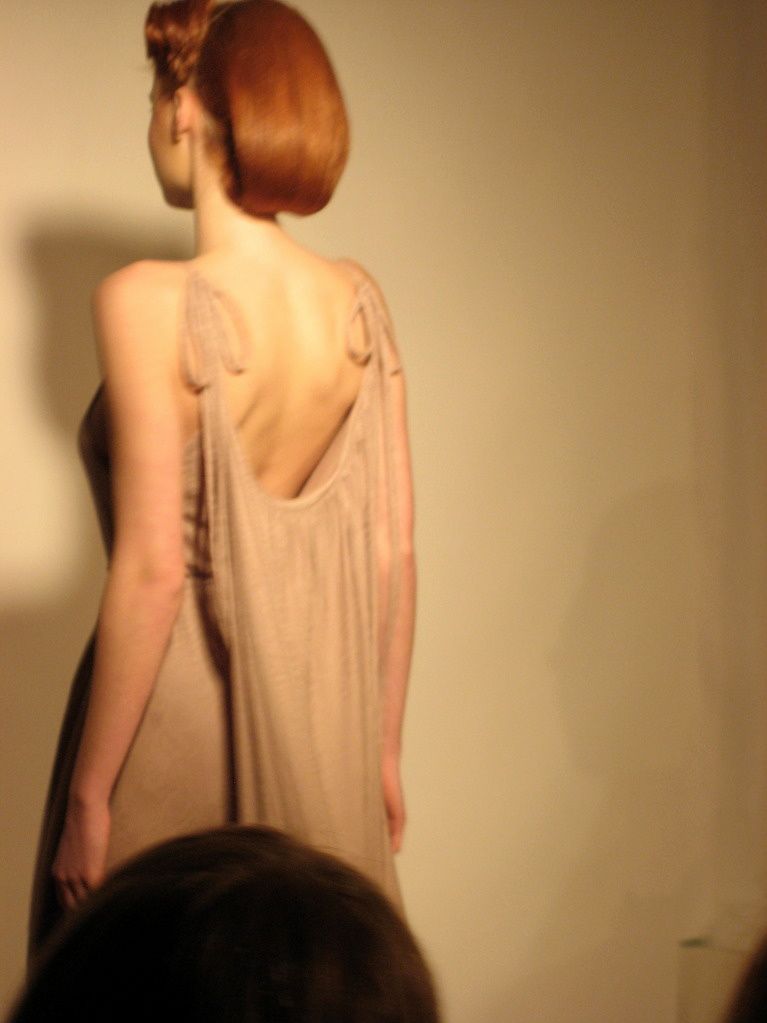 Thieves by Sonja den Elzen
At Sonja den Elzen, the mood was quite different. The pieces for this show evoked ruggedness and tough-chic, and the makeup reflected this as well. A smoky eye in blues and grays set the tone, with a nude face and nude - as in cancelled out lips. This is certainly more of a classic Fall makeup look in my opinion, and again, we see the twist of blues this time around.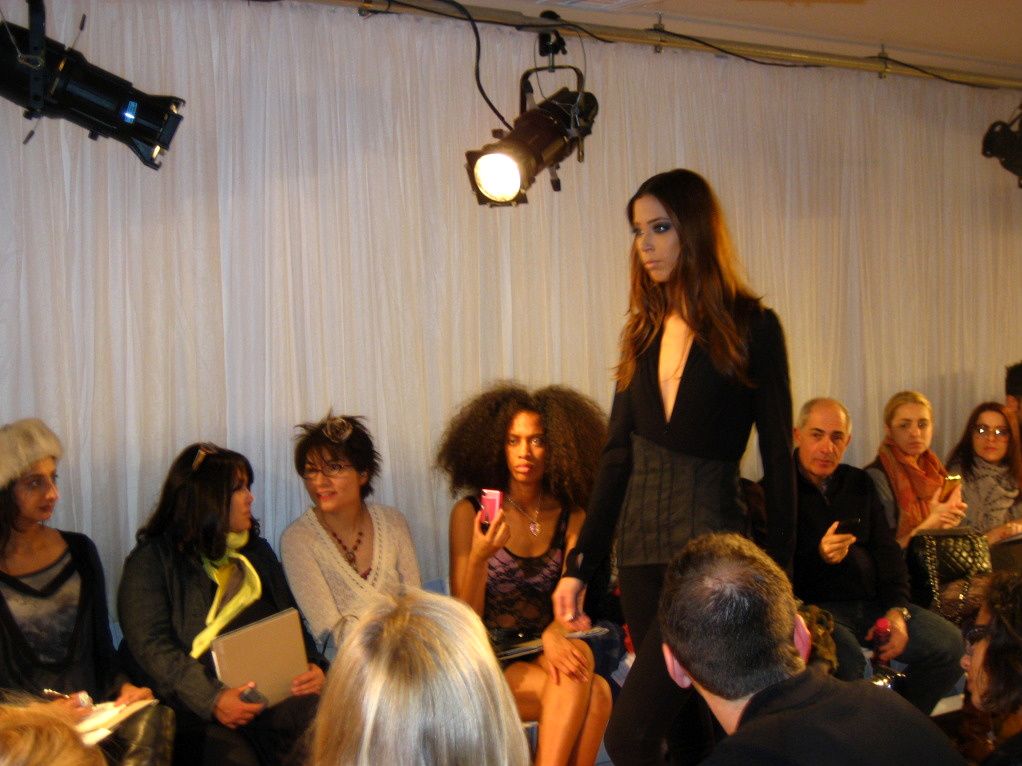 Which one is your favorite? Did you spot any more beauty trends at New York Fashion Week?
Tamara is our Beauty Editor who has a great eye for runway beauty trends and she blogs about beauty and fashion at Brunette and Pink.