What do you get when you ask thirty-one forward-thinking designers to transform and re-define the white t-shirt? Certainly something more interesting than your boy's cotton tee.
Project White T-Shirt
, an art-meets-fashion experiment curated by
Triple-Major
, launched last month, and the results can be seen online and in person through a traveling exhibition, which began at
Welcome Hunters
on December 19th. Finished products will be up for auction online through the end of the exhibition tour (currently scheduled for Fall 2010) and proceeds will benefit
Designers Against Aids
. Here are some pieces from the project which are on my wishlist today (believe me, it was difficult to choose from such an amazing assortment and I urge you to check out the website for more)...
Harald Lunde Helgesen
created a tee by cutting lines across one flat sheet of material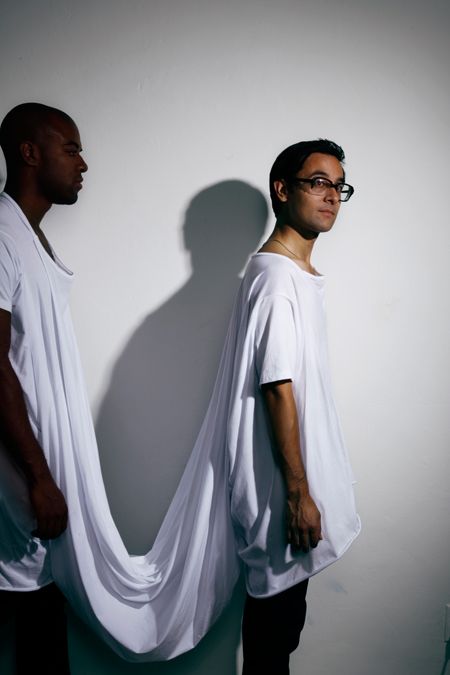 Complex Geometries
was inspired by the idea of cross-cultural connectivity
Slow and Steady Wins the Race
created a set of three t-shirt pillows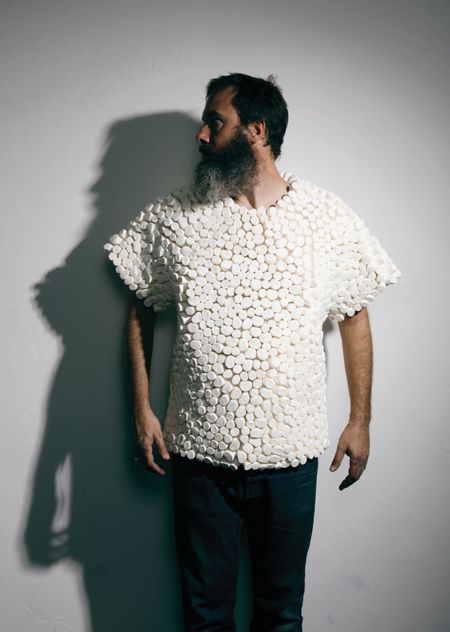 Doktor Doktor/A Bug Collection
created a large t-shirt with over 2,000 marshmallows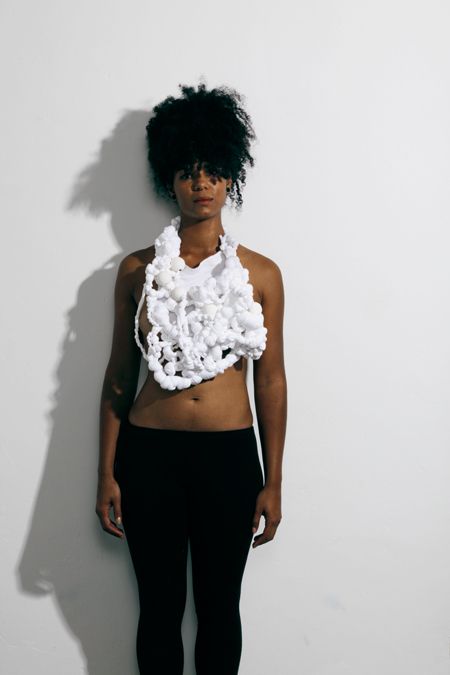 Fifth Avenue Shoe Repair
reconstructed a tee-shirt with knots to create a neckpiece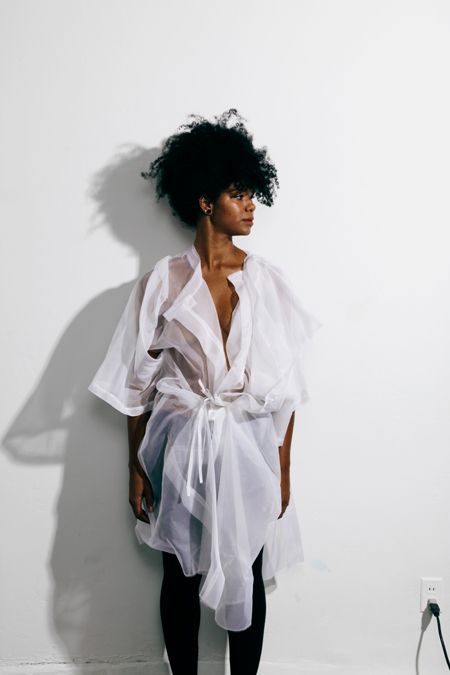 Iris Loeffler
refashioned the tee in different materials to create a diaphanous robe
Siv Stoldal
created a set of three tees that create a tent when snapped together
Skyward
wrapped ropes into a t-shirt structure
To bid on items and for more information, including video interviews with the designers, check out
http://www.projectwhitetshirt.com
.