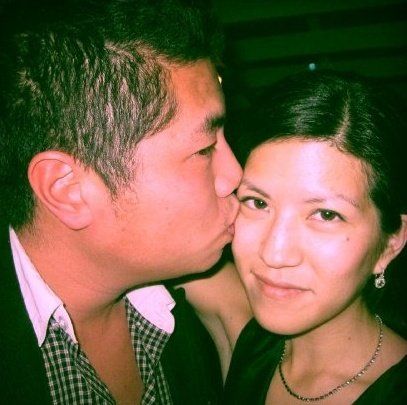 Dear Readers,
Let's get this out of the way first: the Mr. and I wish you a very Happy New Year and best wishes for 2010!
I have some big news to announce about changes in store for Dream Sequins. Two amazing bloggers have agreed to join the editorial board and I've never been more excited.
Effective immediately, our new Accessories Editor is Denise Grayson of
The Swelle Life
and our new Beauty Editor is Tamara of
Brunette and Pink
. I will continue to contribute content on a regular basis as Editor-in-Chief. Read on to learn more about our new editors and what these changes mean for the blog...


Accessories Editor: Denise Grayson of The Swelle Life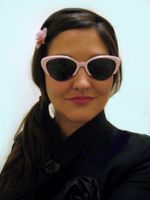 image courtesy of The Swelle Life
Our new Accessories Editor, Denise and I share a passion for independent and emerging fashion and for that reason alone, I couldn't think of a better match for Dream Sequins. Denise, a Canadian-born writer now living in the UK with her husband and daughter, has a lovely writing style, and her blog,
The Swelle Life
, is a melange of witty fashion essays, reviews of new independent labels and all things dreamy and Parisian
.
I feel very fortunate to know her and look forward to reading her contributions on the blog. Welcome aboard, Denise!


Beauty Editor: Tamara of Brunette and Pink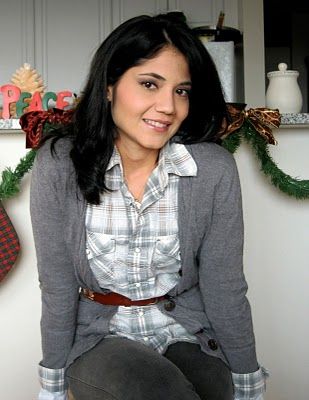 image courtesy of Brunette and Pink
Tamara, our new Beauty Editor, is a beauty and style blogger living in the New York area, with a passion for makeup that traces back to her childhood in Ecuador. The writing style on her blog,
Brunette and Pink
, is direct, honest and very informative. She has really taken video blogging to the next level, especially with her makeup tutorials, and I'm excited to bring someone with her expertise as a weekly contributor for Dream Sequins. We look forward to reading your work on this blog, Tamara!
What Does This Mean for Dream Sequins?
This blog will continue to focus on independent and emerging fashion, but expand coverage to include beauty and accessories. One of my New Year's resolutions for the blog is to bring you more, more, more in 2010 and our new editors will only help facilitate this process.
To summarize, for 2010, you can expect:
More variety!
More personal style aka outfit posts!

More street style!
More interviews with bloggers, designers and more!

More designer profiles!
More Fashion Week coverage!
More exciting new content (including beauty and accessories, of course)!
Starting this week, we will be making some minor cosmetic changes to Dream Sequins, including posting a new masthead, tentative weekly editorial calendar and other sidebar goodies.
Hope you are enjoying the start of a brand new, shiny and hopeful year... If you have any questions, comments or suggestions, feel free to send them my way!
Deanne Yee
Editor-in-Chief
dreamsequins@gmail.com