I have a weakness for designers who show at
London Fashion Week
. Their bold, creative and often colorful pieces appeal to my sense of inner playfulness and stir my imagination to re-think assumptions about clothing silhouettes. When I took a last minute trip to London for the A/W '09 collection, I felt like I was in design heaven! Unfortunately, I arrived a day too late to catch the LFW catwalk premiere of womenswear designer,
Eun Jeong
, whose all-white, Grecian-draped dresses for S/S '09 captured the 2008
Fashion Fringe
award. After playing with darker colors for A/W '09, the Korean-born,
Saint Martins
-educated designer returned to a snow-white palette (with some splashes of metallic grey) for S/S '10. Hopefully, I will be able to make it to London to catch her runway presentation in person, but until then, I will have to visit
Debut New York
to catch these pieces in person. Here are some of my favorites from the Spring collection, which incorporate lace, ruffles and her signature draping.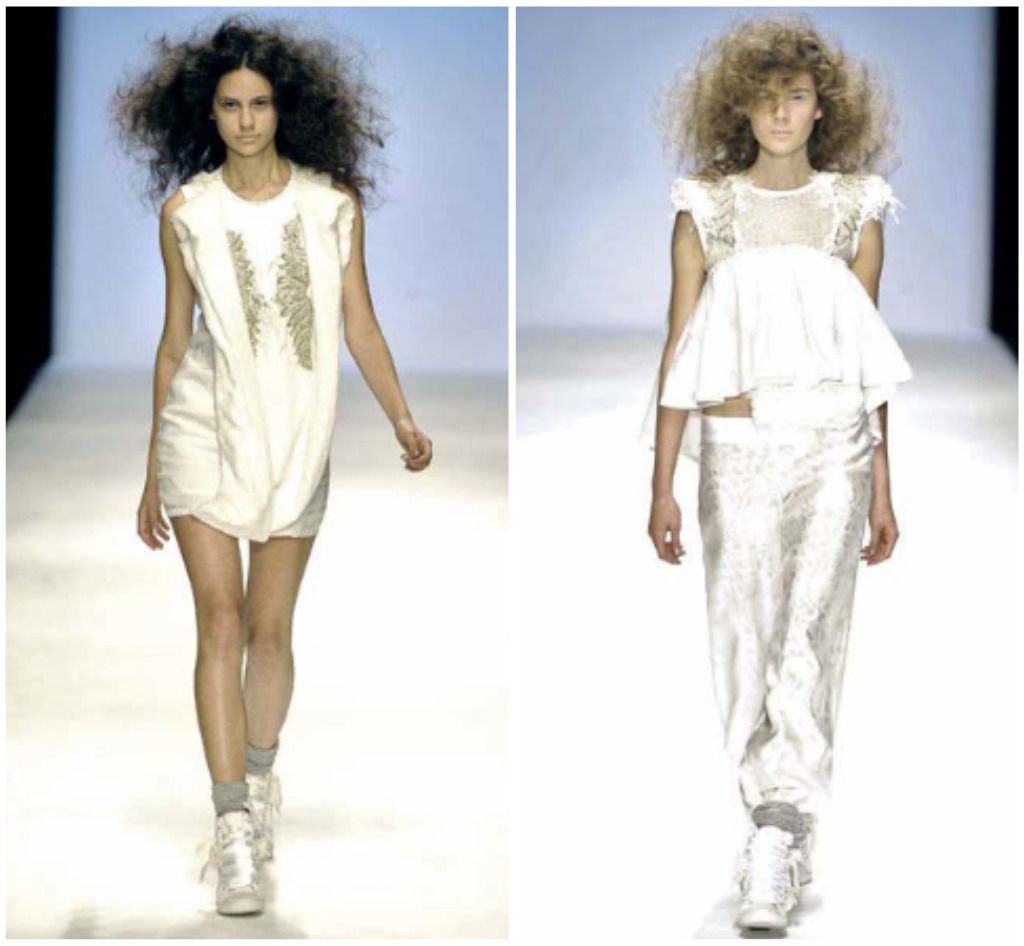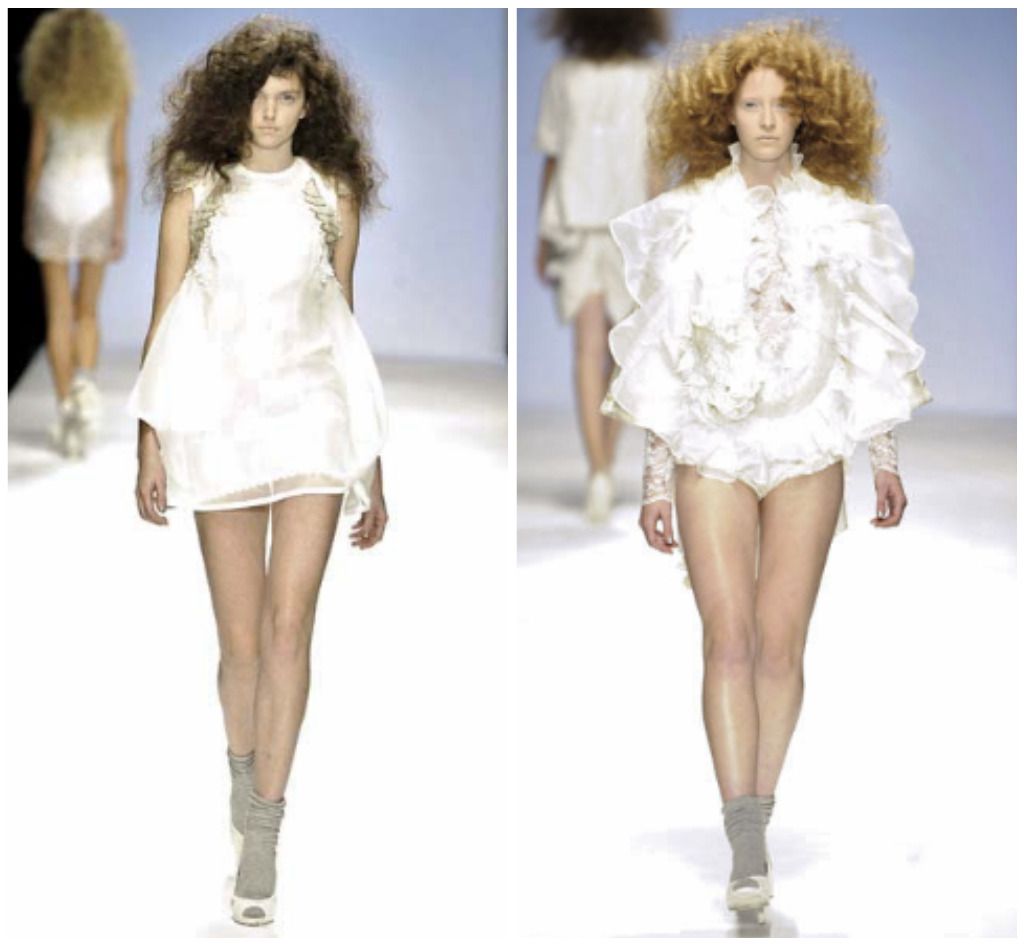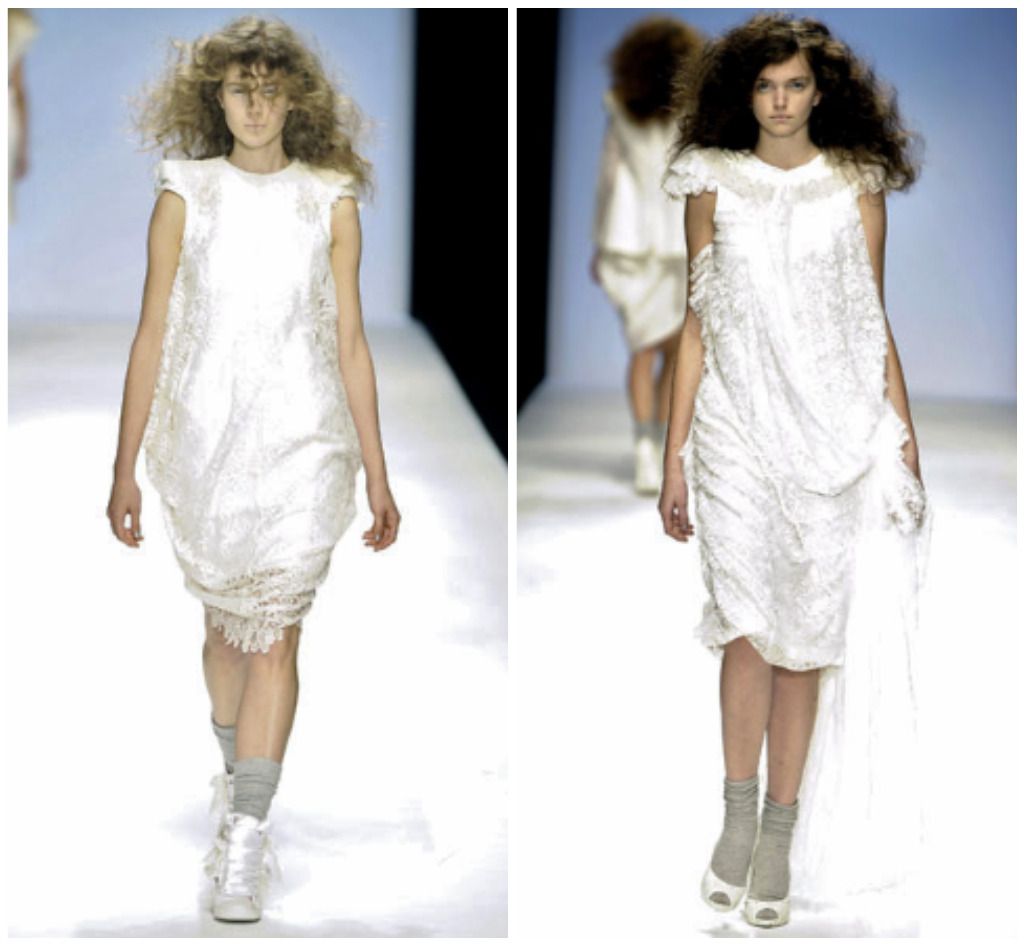 Images courtesy of
London Fashion Week
. For more information, check out
http://www.eunjeong.co.uk/
.