I recently interviewed an emerging designer who is known for bold color and silhouettes in her collections. While her pieces were selling briskly abroad, she and I spoke about why she felt they weren't as popular in the US. "Well, it's kind of a
CFDA
world, you know?" she said while I nodded in sad agreement. The underlying assumption is that CFDA designers have a certain uniform "look" that lands them in the pages of
Vogue
or on the floor of department stores such as
Bergdorf Goodman
. In other words, "ladies who lunch" looks with a bit of design to keep things interesting, never bold, and never innovative.
But recently, I found myself scrolling through the members page of the CFDA website and... color me pleasantly surprised!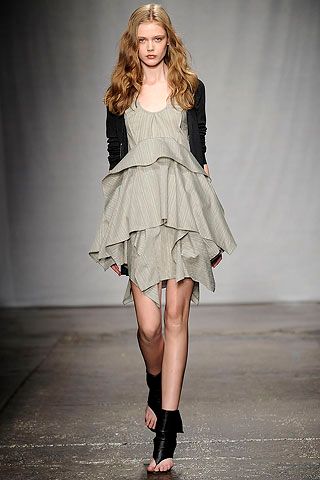 Love by Richard Chai Spring 2010 courtesy of Style.com
The designers who make up this elite group are not only a more diverse bunch than I had assumed but many are cited today as true innovators in the global fashion community.
They are the ones:
Marc Jacobs Spring 2010 courtesy of Style.com
Rodarte Spring 2010 courtesy of Style.com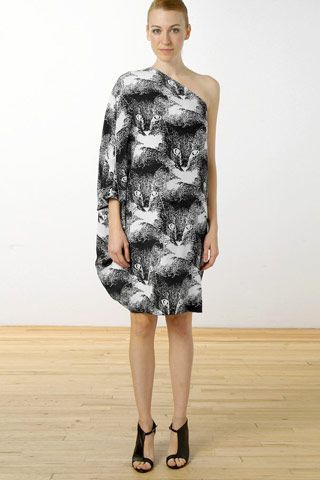 Zero + Maria Cornejo Pre-Fall 2010 courtesy of Style.com
Regular readers of this blog know how much I love independent and emerging fashion designers, and I never expected to come to this simple conclusion: that there are many CFDA designers out there making cool things happen. So the real question is: has my taste become more "mature" or has the aesthetic of the CFDA started to shift? Are you as surprised as I am? Do you have any favorite CFDA designers? Thoughts? I'd love to hear them.