A Dream Lip Gloss: Purple Lab's Huge Lips Skinny Hips
by Tamara
The quest for the perfect lip gloss never ends. I have a pretty demanding list when it comes to the subject. I want a lip gloss that isn't sticky and long-lasting without drying my lips. It ought to have a pleasant scent and taste (I mean, who doesn't eat their lip gloss throughout the day?), and it should come in an array of shades. Extra brownie points if the lip gloss is paraben-free, and if it can give me a bit of plumping without looking like
Jocelyn Wildenstein
, that would be awesome.
Karen Robinovitz
, creatrix and founder of
Purple Lab NYC
is a mind-reader and has created a product that covers all the bases and then some:
Huge Lips Skinny Hips
.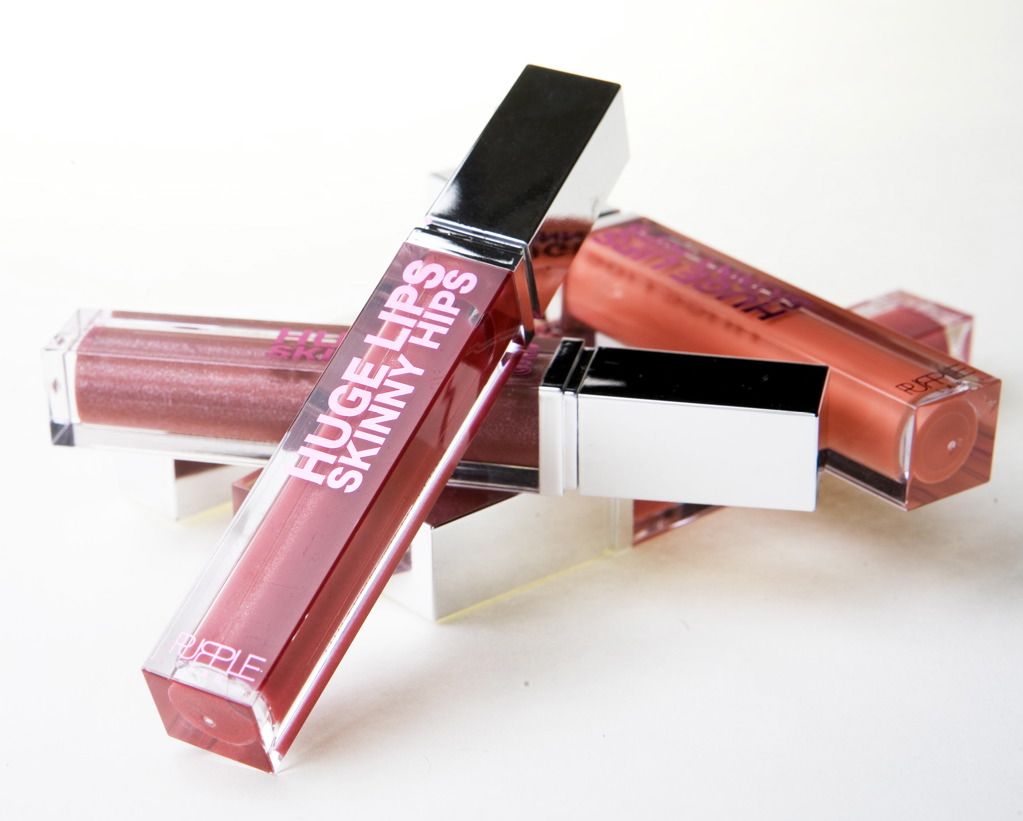 Huge Lips Skinny Hips

The very tongue-in-cheek named Huge Lips Skinny Hips is a lip gloss and lip plumper made with natural ingredients that will give you plumped lips without looking like you've been stung by a bee. This lip gloss is the one you will want to wear on a windy day, because your hair won't get stuck on your lips. When you open the tube, Huge Lips Skinny Hips will bring a smile to your face. Its fruity aroma and taste is sweet and delicious without being overpowering. Another feature I loved is that after the gloss wears off, a nice stain remains. I used the shade Red Sole, which I found to be the perfect every day, any occasion red. It is also perfect if you are new to trying red lips.
The plumping contributors of Huge Lips Skinny Hips are meadow foam, lemon peel oil and vitamin B3. Meadow foam is an active ingredient that seals moisture on the lips leaving them soft and supple. Lemon peel oil provides a cooling effect when the plumping begins, hence voiding the sting sensation. Vitamin B3 is what plumps as it delivers blood flow to your lips. I found that what this plumping does is fill in the little crevices on the lips giving the appearance of a uniform lip. The best part is that Huge Lips Skinny Hips doesn't burn like other lip plumpers, nor will it dry your lips.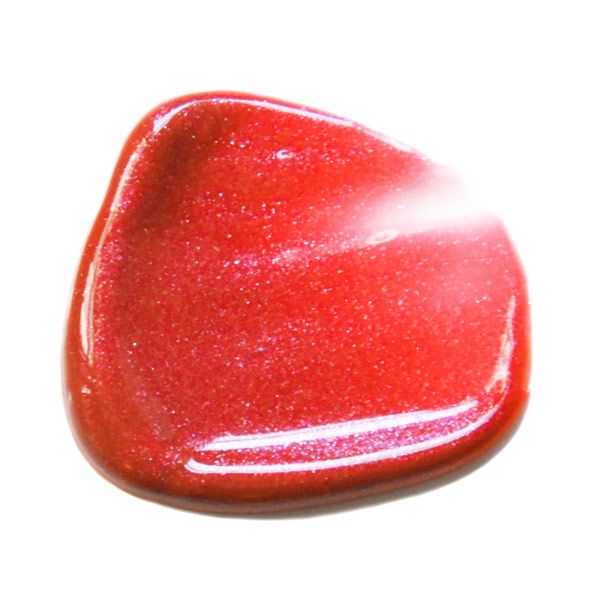 Red Sole

So what about the "Skinny Hips"? This lip gloss comes with the added bonus of containing Hoodia, an ingredient used as an appetite suppressant, and orange peel extract, a natural metabolism booster. This is something I can't attest to, because I don't really have a problem with snacking or eating for the sake of eating. What I can say is that last weekend, as the Mr. and I were walking around shopping and trying to figure out what to eat, Huge Lips Skinny Hips kept me going for a couple of hours until we found something we both wanted to eat. Huge Lips Skinny Hips didn't keep me from nose diving into my bowl of Pho when it came to the table, but from my experience, the shade Red Sole is just so beautiful and flattering you don't want to ruin it!
Huge Lips Skinny Hips comes in six amazing shades and I want them all. With names like Kitty Pole Dancer (nude pink), No Panty Lines (clear) and Love Your Thighs (pink), these lip glosses will bring pizzazz to your makeup stash and umph to your pucker. The gloss retails for $20 and is available at several e-tailers and retailers including
www.b-glowing.com
,
SpaceNK
, and the company's own site,
www.purplelabnyc.com
.
Have you tried Huge Lips Skinny Hips? What is your favorite shade?
Disclaimer
: The company provided a sample for this review.
Tamara is our Beauty Editor and writes about beauty and style at Brunette and Pink.