Thank you so much for your wonderful, thoughtful responses to my essay "
Why Should I Hate Fashion?
" yesterday. I was a bit hesitant about posting something so text-heavy, especially since I like to keep it short and sweet on Dream Sequins. It means a lot to me that many of you actually read my incoherent ramblings. So thank you!
Hope you are enjoying a nice and easy Wednesday... There are lots of events coming up that I wanted to highlight.


1. IFB Evolving Influence Event (2/15)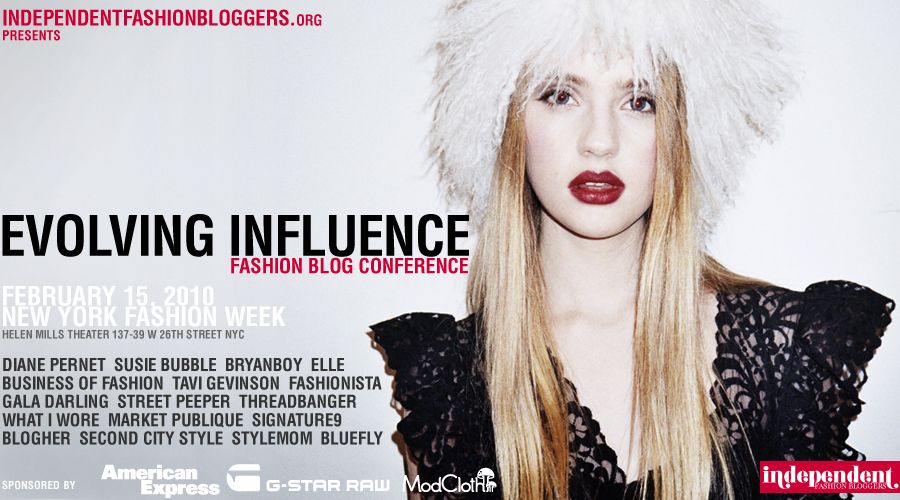 Yesterday,
Jennine
announced the superstar lineup for the
Independent Fashion Bloggers
conference and I couldn't be more excited! In addition to some informative panels on topics such as marketing, blogger ethics and the changing landscape of social media in general, there will be a reception afterwards. So mark off the day on February 15th and
RSVP here
ASAP as spots are likely to fill up quickly! Will you be at the conference? Let's make plans to meet up!


2. APEX Designer Sale - Online (1/27 - 1/29) and in New York (1/29)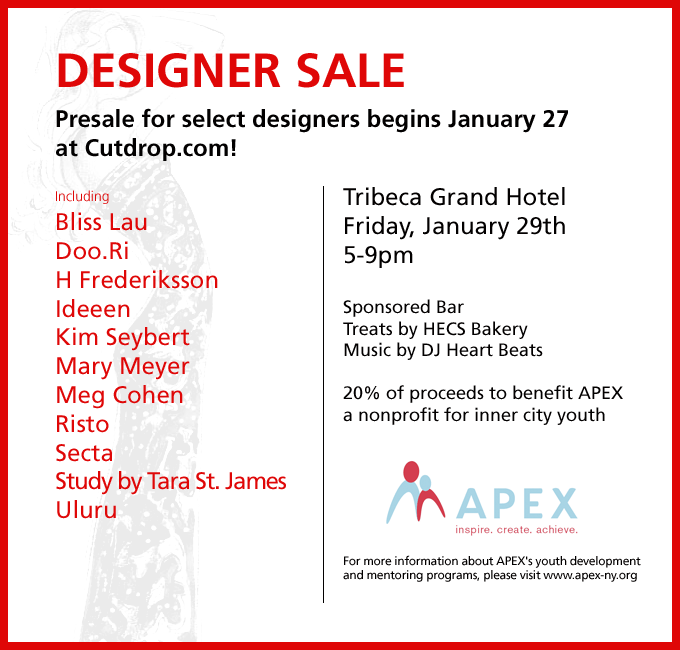 I'm on the events committee of a great organization called
APEX
, which provides educational mentoring to inner city youth and our multi-designer sale will be hosted at Tribeca Grand on Friday January 29th! Hope you can make the New York sale.
And even if you can't make the in-person sale, I have some great news to share.
Cutdrop
will be hosting the online portion of the sale with specially marked goods from
Bliss Lau
,
Study by Tara St. James
,
Uluru
and
H. Frederiksson
for three days starting today! So even if you can't travel to New York for the sale, you can still buy yourself something pretty and support a great cause. Twenty percent of all sales will go towards APEX.
Click here to shop
!!


3. Social Media Week (2/1 - 2/5)
Some wonderful organizations have come together to prepare over 35 programs on social media topics and if you are in New York,
you can check out the schedule here
! I plan to attend some panels and hope to learn a lot and meet other likeminded folks in this space. By the way,
Social Media Week
is a global event, and you can check out the website for details on events in other cities, such as Toronto, Sao Paulo, San Francisco, London and Berlin! Talk about a social world wide web...


4. New York Fashion Week (2/10 - 2/18)
Can you believe we're back to another season in two short weeks?? This season, IMG will be saying farewell to the tents at Bryant Park. Will you be there? I am proud to announce that I will be blogging for
Tokion
and
Dossier Journal
as well as for Dream Sequins (of course of course).
For those of you, like me, who have waited until last minute to organize our schedules and make invitation requests, there are plenty of public fashion-related activities to keep us occupied when we are not rushing from one side of town to the other.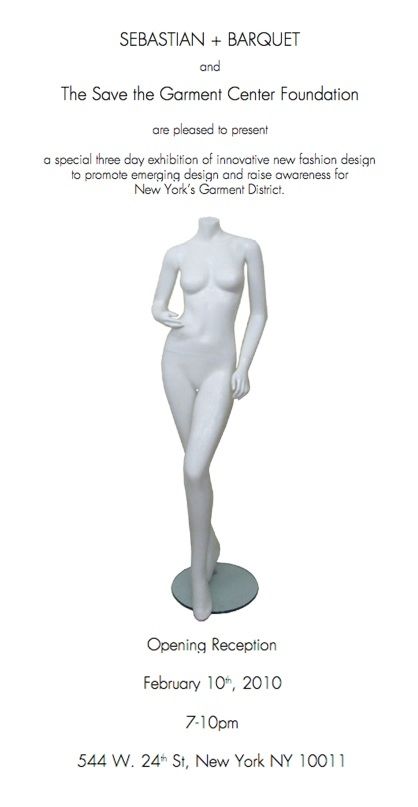 Starting February 11th, the
Save the Garment Center Foundation
is presenting a three day exhibit of nine emerging designers who will be presenting new work in response to the current furniture show,
Precious Metals
, currently on show at
Sebastian + Barquet
. The opening reception will take place on February 10th.
the imaginative work of Lenny Leleu pictured above

Starting February 15th through 19th,
Flanders Fashion Institute
will present the work of seven emerging and established fashion designers (
Anke Loh
,
Anna Heylen
,
Idriz Jossa
,
Lenny Leleu
,
Marc Philippe Coudeyre
, Peter Ceursters and
Stephan Schneider
) and one photographer (
Flore Zoé
) at the
Flanders House
in the New York Times building. The four day event will kick off with a brunch reception at 1 pm on February 15th.
I would love to hear your feedback on what you would like to see on this blog during Fashion Week. Street style shots? Live
Twitter
gossip? Candid shoe photos? More outfit pictures? Any suggestions? Feel free to leave a comment or
email me
!