Introducing Denise Grayson, our new, amazing and witty Accessories Editor, who will be writing a weekly column for the blog called Accessorize This. I feel very fortunate to work with Denise because she brings a real love of independent brands to Dream Sequins. Please welcome her aboard! And let us know in the comments what you would like to see in a weekly accessories feature.
The Little Things
by Denise Grayson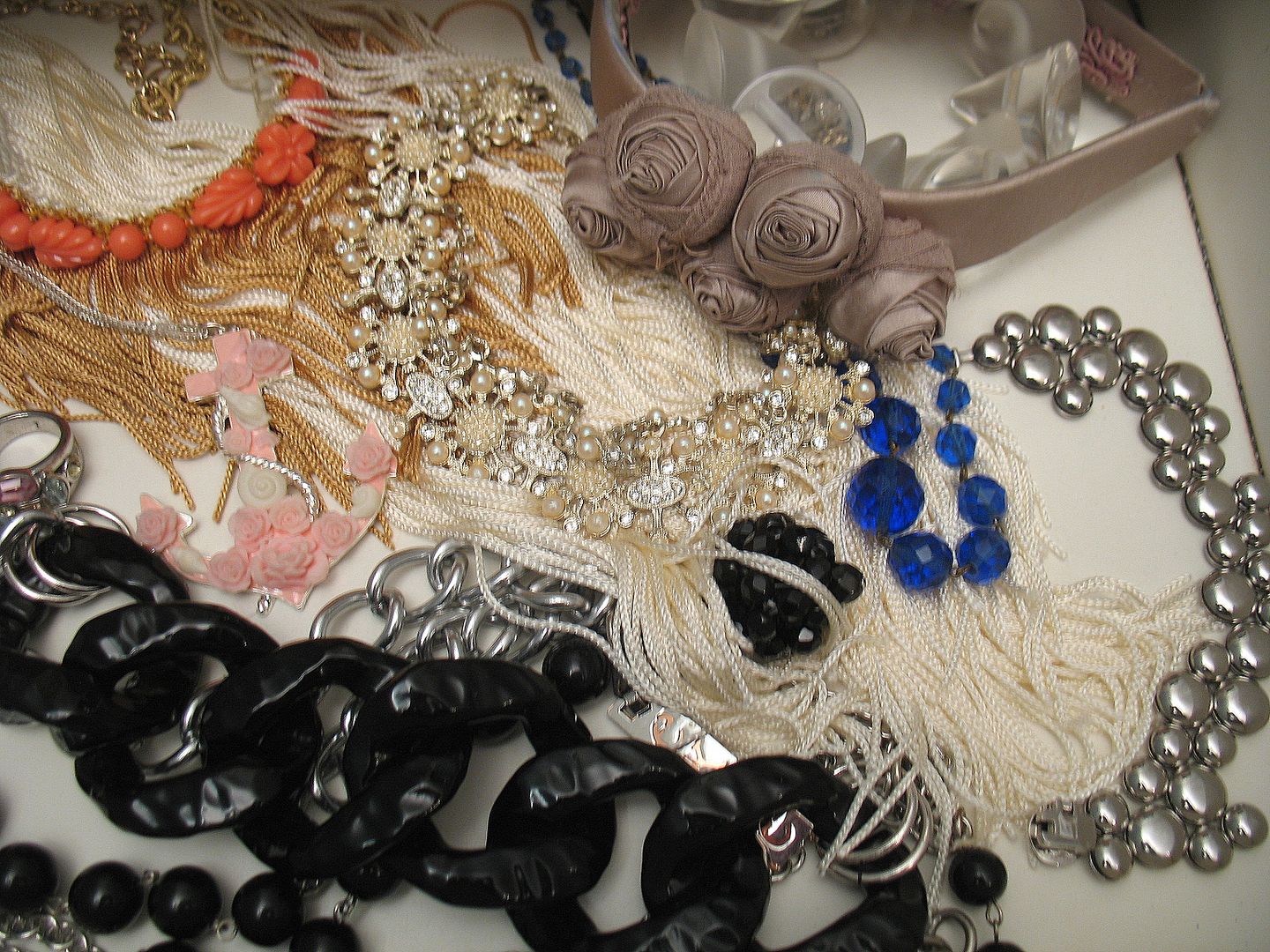 All images courtesy of Denise.
So here I am at Dream Sequins! My very first post about those little things that make dressing so fun and special, and I have to say it feels very warm and cozy here, yet all very exciting.
Just a bit about me: I write
The Swelle Life
, I'm Canadian and I live in England with my husband and four year-old daughter (who puts me to shame with her accessorizing abilities; I think it's the fearlessness and complete lack of social consciousness that accounts for it). If there's one thing I've learned since leaving my marketing career to twitch in the dust two years ago it's that I've never been happier doing what I'm doing right now. Our fashion blogging community is bursting with the most wonderful, talented people and entertaining characters.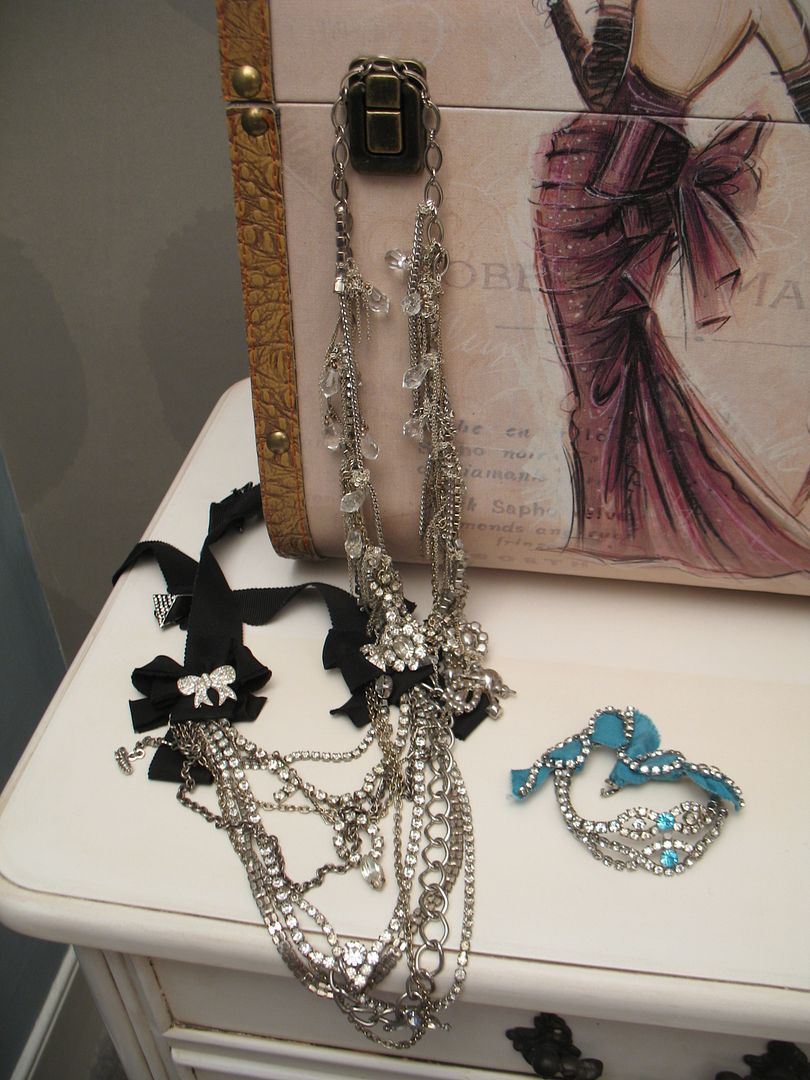 My pieces from The Glamourai for Shrimpton Couture which I love looking at as much as wearing.
During this time I've been able to find my focus through my blog which happens naturally if you're at it long enough; it tends to reveal itself by the topics you regularly seek out, that which you find most intriguing. Guesses as to what that might be? If you said Karl Lagerfeld's
Diet Coke
butler you're close, but it's actually independent design. Those hardworking creatives who do it all on their own to bring us what we at Dream Sequins believe are the most exciting and aspirational elements in fashion.
And so these endeavours have lead me to Dream Sequins, which feels like a perfect partnership after a lengthy courtship of admiring of each other's blogs. I'll leave the love analogies there before things get uncomfortable.
My accessories corner in my bedroom. Luckily, my husband is secure in his masculinity.
What I fancy most about accessories is that there is never a time where you have to hide them away until you can wear them again. In other words, you are never too fat to accessorize (unless your favourite belt doesn't stretch, but hey, that's just one belt). And that works for me.
I've got a small chest of French antique-style drawers where I keep my favourite pieces – the ones I wear most, even if it's just to putter around the house (a cute hairband takes a bit of the hobo and some of the shame out of wearing stretched out trackie bottoms). There are the neckpieces, chains, rings and bracelets that make me feel instantly 'me', but so much better. But what about the shoes and bags? I have those, too. Of course!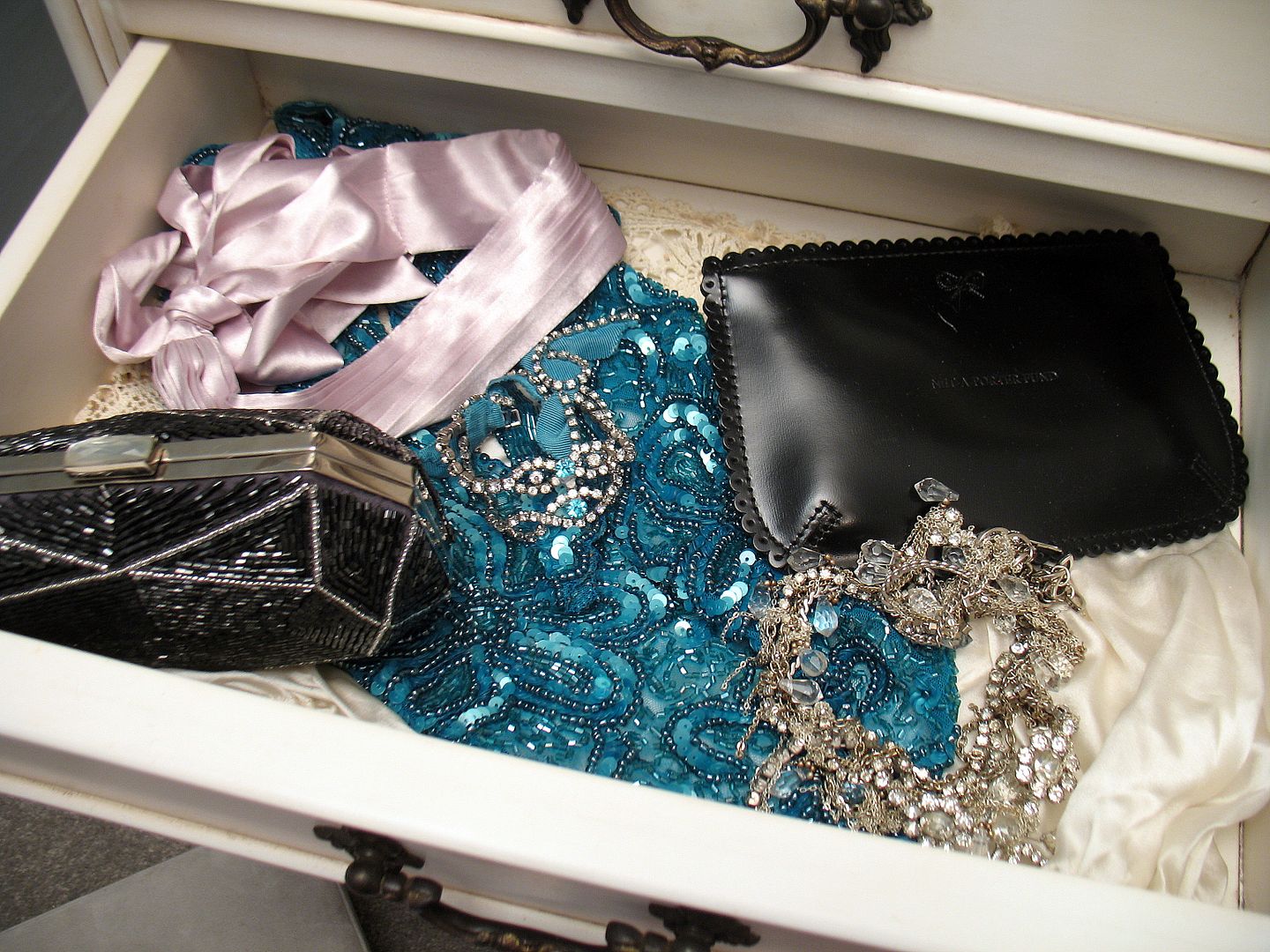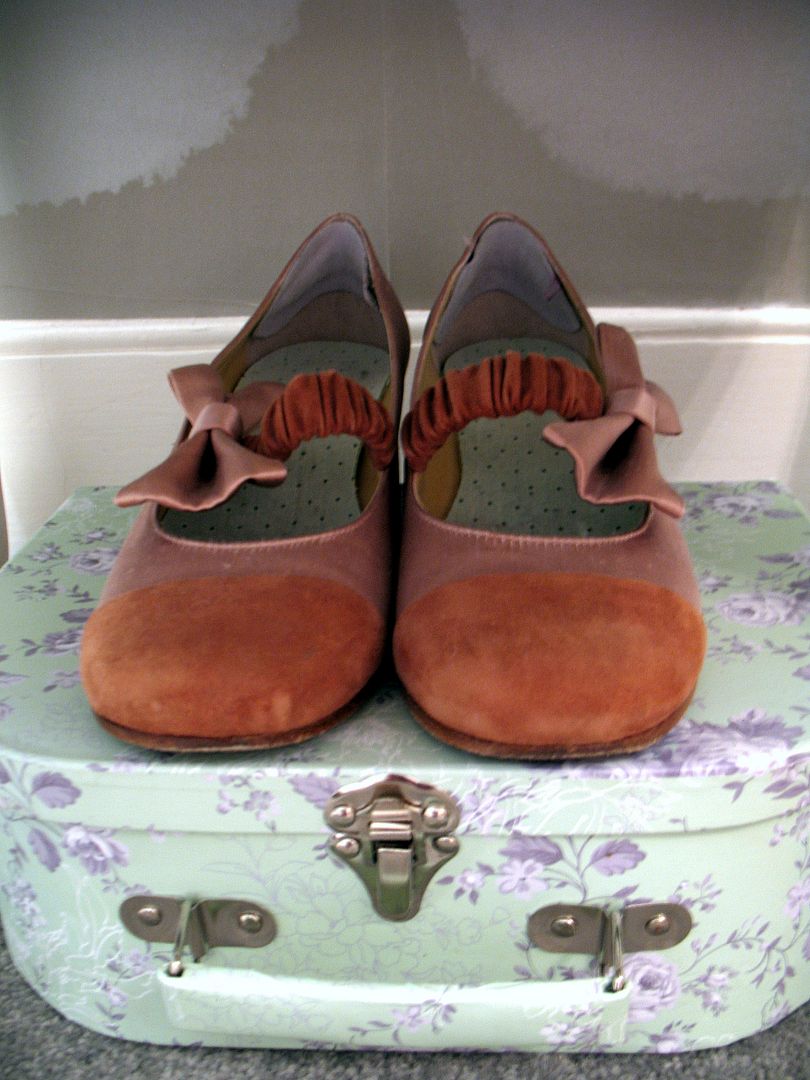 And hats. Oh, the hats. I am rarely seen outside of the house without one. I prefer my custom millinery but how I do love a yummy beret. I've noticed many people think they don't suit hats. Friends have exclaimed when I've suggested they try one on, "Oh, no! I'm not a hat person!" as if the felt brushing against their heads might cause it to explode in flames. And they're always so wrong, they look great. I guess being a "hat person" is about what's in your head, not what's on it.
But the pieces that get my heart racing extra fast are the things don't fit neatly into the jewelry/bag/shoe categories. For example, a beaded and sequined piece of fabric in shades of turquoise with long ties that I at first couldn't figure out how to wear – is it for around the waist? Over the shoulders? And does it tie at the front or back? That's the first indication that you've got something extraordinary and it's your responsibility to make the most of it by doing your own thing. Even if it's backwards and inside out and you're wearing it on your head and it's meant for the hip – that's what accessorizing is all about!
Isn't it the worst when a sales assistant walks over after you've come out of the changing room and fixes what you've done, saying "You wear it like this." You bite your lip because you so want to shout "I'm not a fashion dummy! I did it like this because that's what I wanted! Don't push your conformity on me! I have an imagination and I'm not afraid to use it!" (That's a long bite on the lip and I usually have to reapply my gloss by that point.)
I think we're going to have lots of fun here at Dream Sequins.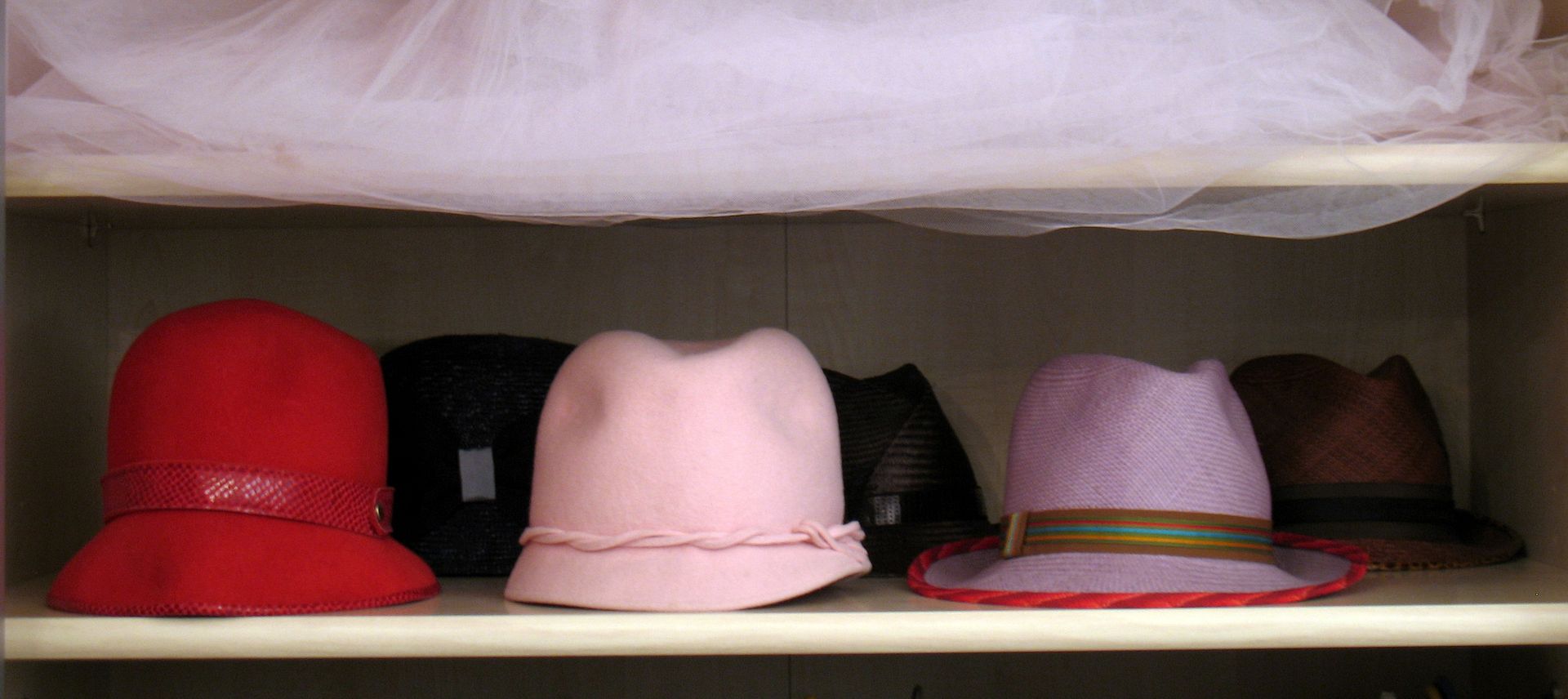 Our new Accessories Editor, Denise Grayson, is a Canadian UK-based writer who blogs about dreamy fashion at
The Swelle Life
.