Kabiri: A Fine Jewelry Wonderland
by Denise Grayson
There's browsing a website, and then there's losing yourself in a daydream.
Kabiri
most certainly offers the latter experience. It's a heavenly collection of fine jewelry and accessories from dozens of gifted, studied jewellers from around the world. Some provide us new ways to present gems and precious metals on our bodies, whereas others explore shape and form by manipulating textiles or creating their own unusual pieces by fusing traditional materials with found objects. And then there's a particular Valencian who really likes to use animal heads (don't worry, not real ones). These works go well beyond simple adornment to push the boundaries of what is 'expected' of jewelry and as such could be considered 'wearable art'. In other words, your Dad won't get it. (Was that presumptuous? Let's say my Dad wouldn't, then.)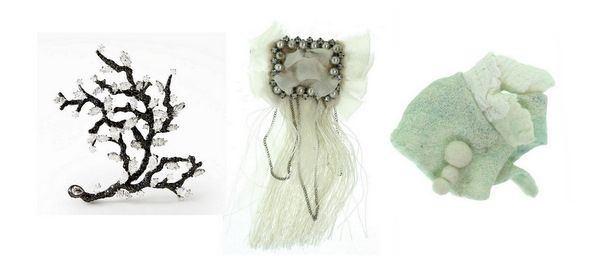 The first two accessories are hair grips -an origami and heliocentric - from London accessories and styling wonder Fred Butler. The third piece is a handknitted chain glove by Fannie Schiavoni
The vast selection of necklaces, rings, earrings, bracelets, brooches and accessories encompasses a wide range of prices, from £16 for a silver whistle to a tree branch brooch of white gold and black and pear-shaped diamonds that costs more than some people's houses. (You read right.) Yet they all sit side by side in the gallery in perfect harmony because they are each extraordinary in their own right. At Kabiri you won't experience the typical, torturous predicament of finding that the only things you really love are completely unattainable. In fact, you're more likely to find your favourite pieces in the relatively affordable range as creativity doesn't have a bank account or lose its job and have to eat Kraft Dinner.
Kabiri was created in 2004 by Nathalie Kabiri to bring undiscovered jewelry designers to London. She established retail locations in some of the city's best shopping destinations, namely its original store on Marylebone, a concession in Selfridges on Oxford Street and now a flagship in Covent Garden. If you're in London you must make it a point to stop in and see these breathtaking pieces for yourself.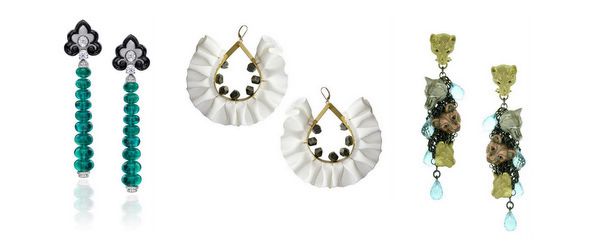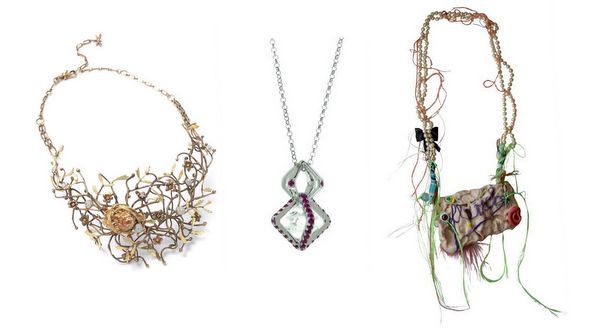 The exceptional service you receive in the shops extends to
http://kabiri.co.uk
, where a personal shopper is available to help you choose a special gift or offer style advice – not that you fashionable folks would need it!
Denise Grayson, our dreamy Accessories Editor, also writes about fashion on her blog, The Swelle Life.