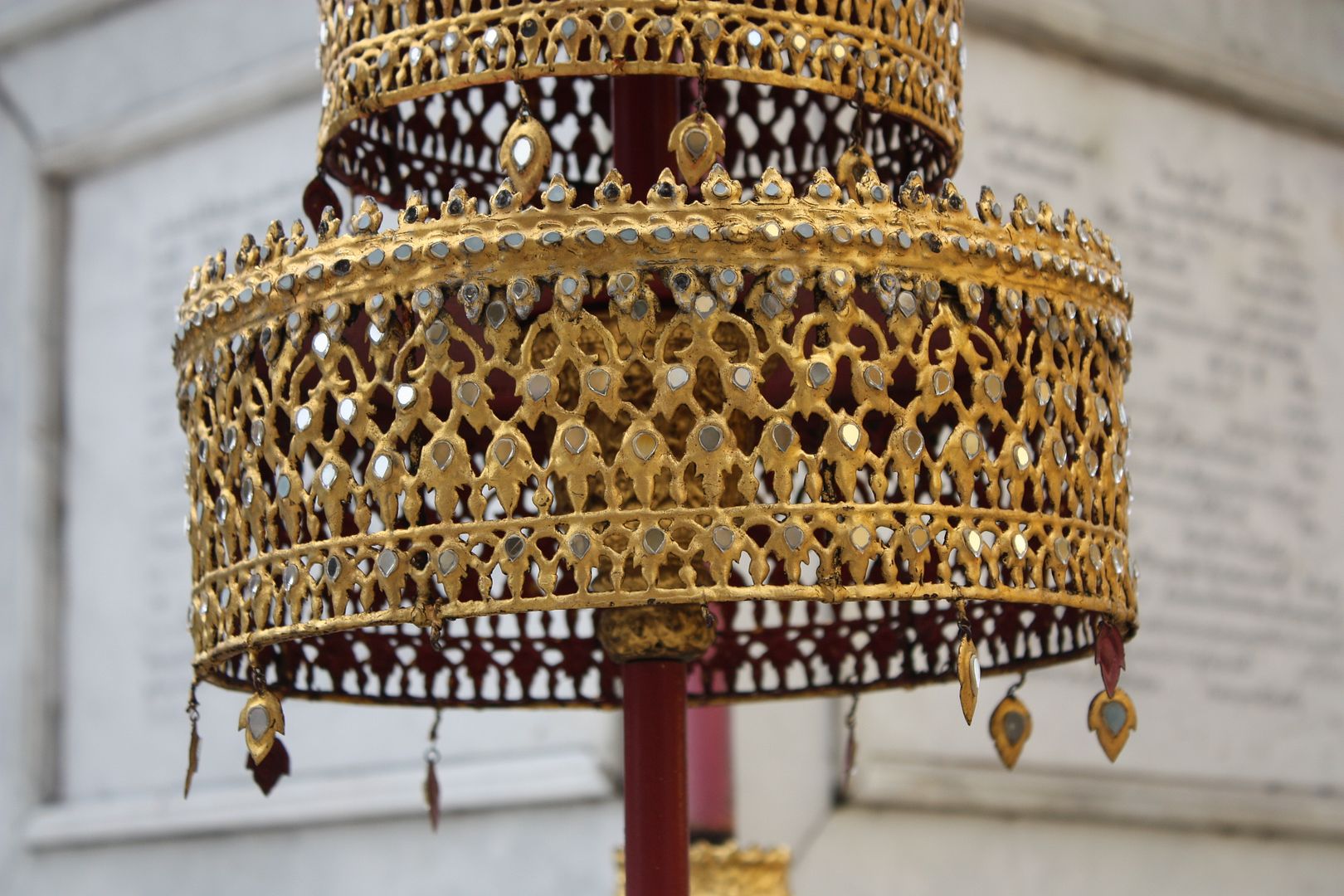 Dear Readers,
I know that I promised you more pictures from my trip to Thailand and these will be posted shortly. Right now, I am writing this post from an airport hotel in Bangkok, where the Mr. and I are getting ready for our long trip back to New York via Tokyo... The internet connection is kind of dicey, so I'm going to save the pictures from our Chiang Mai and Phuket leg of the trip for another post.
The trip was incredible, and I can't wait to share more. I want to thank my amazing guest bloggers for keeping Dream Sequins chugging along during my vacation. And I want to thank you for your visits and wonderful comments. Even though I wasn't able to visit your blogs as often as I would have liked, I promise to return to my normal schedule after my return to New York today...
Here are a few more pictures from our time in Bangkok. Have a wonderful Saturday!
xx D
P.S. I purchased adorable souvenirs from Chiang Mai for the top ten commenters as a special thank you. I know that you didn't necessarily do it for the gift, but if this applies, I will be contacting you by email to see if you would like me to mail you one.
P.S.2. Happy Halloween!