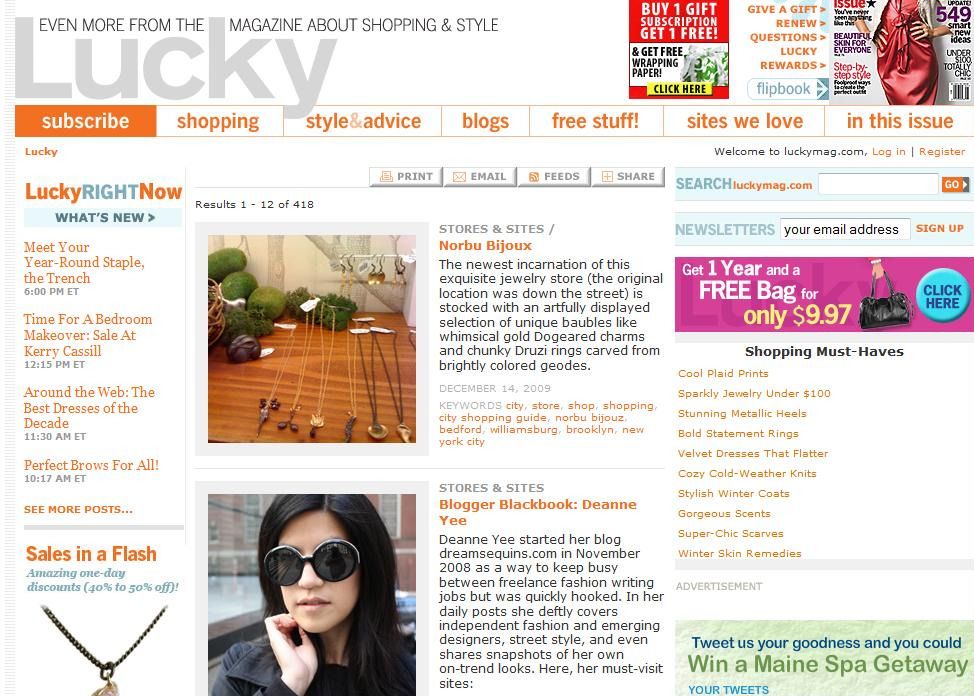 I was recently featured on the
Lucky Magazine
website, which was a delightful holiday surprise!
Check out the article
for some of my recommendations for independent boutiques, including
Seven New York
,
Eva
,
Moxsie
and
Kabiri
.
Thanks for the feature, Lucky! And thank you, readers for your support. Some of my blog-related resolutions for the new year include covering more talented independent designers and boutiques as well as more personal style posts. I am certainly feeling very lucky today.