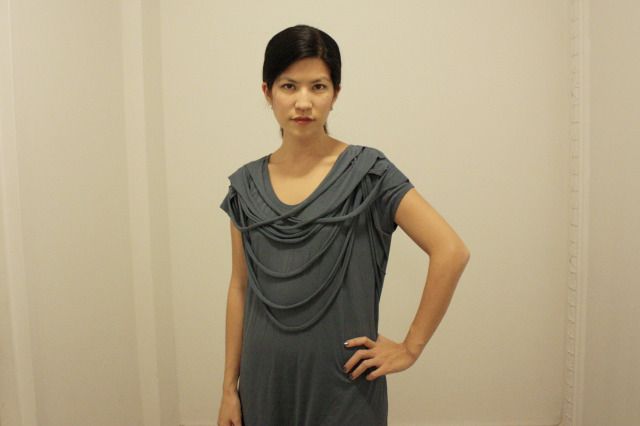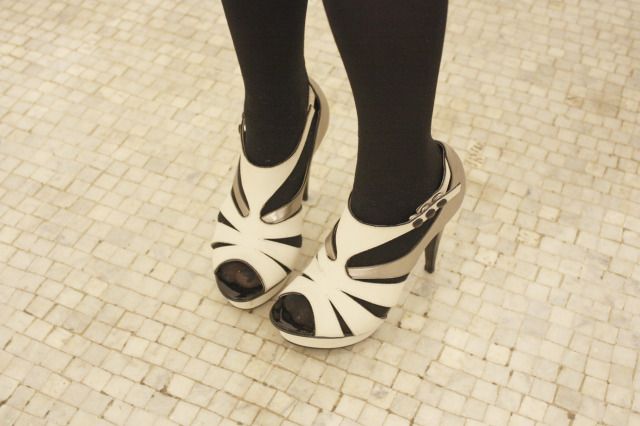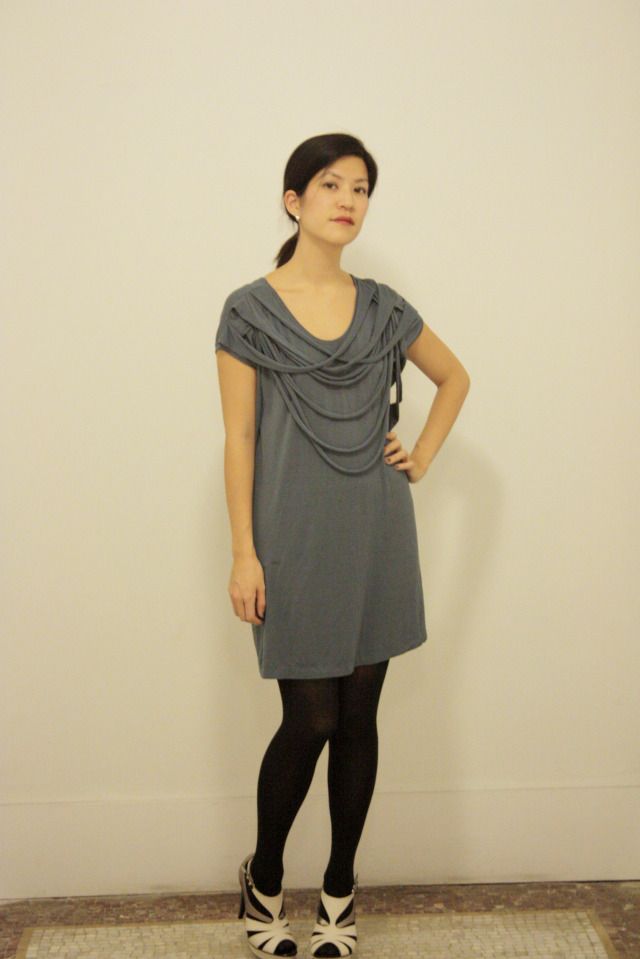 It's been a while since I did an outfit post on the blog, and one of my New Year's resolutions is to include them on a regular basis, especially since I love peeping outfits on my favorite fashion blogs. Why not share the love?
What I'm wearing: the softest jersey tee dress from
Under.Ligne
by
Doo.Ri
and sandals by
Topshop
. This is one of my first jersey pieces by Under.Ligne and it certainly won't be my last. I'm loving the soft, stretchy material and the subtle design elements of the simple tee dress.
As you know, this past weekend, I had a chance to see family in LA, including my parents, sister, her fiance and my in-laws, who happened to be in town for the week. We all ate a lot of great food, opened presents under the Christmas tree and hit Third Street promenade in Santa Monica for a matinee showing of
Avatar
in 3-D. The movie was entertaining, but we were all blown away by the chic Ray-Ban-esque 3-D glasses and took turns photographing each other wearing the frames.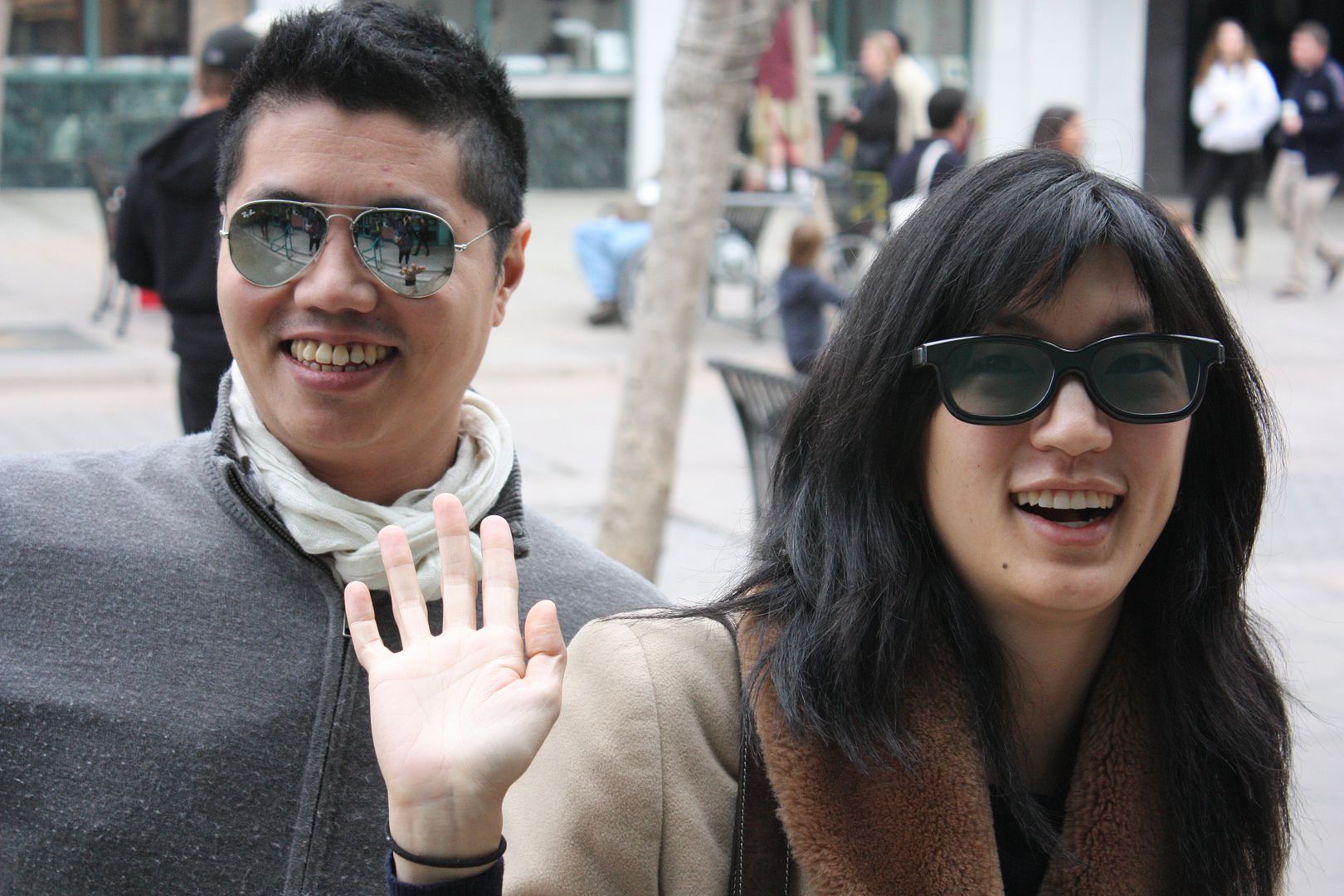 The Mr. wearing his aviator sunglasses and my sister wearing 3-D glasses.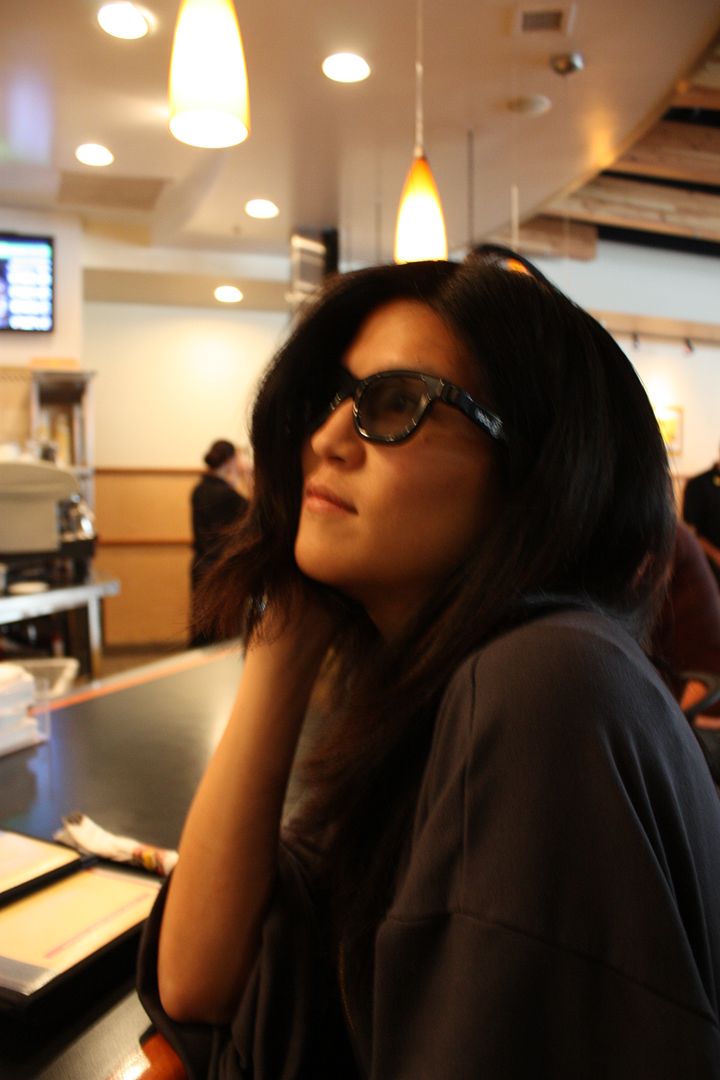 Striking a pose in 3-D...
Hard to believe that it's time to say farewell to 2009... Have you made plans for New Year's Eve yet?