This past week, I had the pleasure of catching up with friends at the
Fashion Pulse Daily
holiday/anniversary party. I've been feeling hair accessories lately-- especially of the fluffy, fascinator variety, so I took the occasion to wear a new headpiece, a gift from a friend who is about to launch an
Etsy
store (more information on that to come)....
Chrissy
and me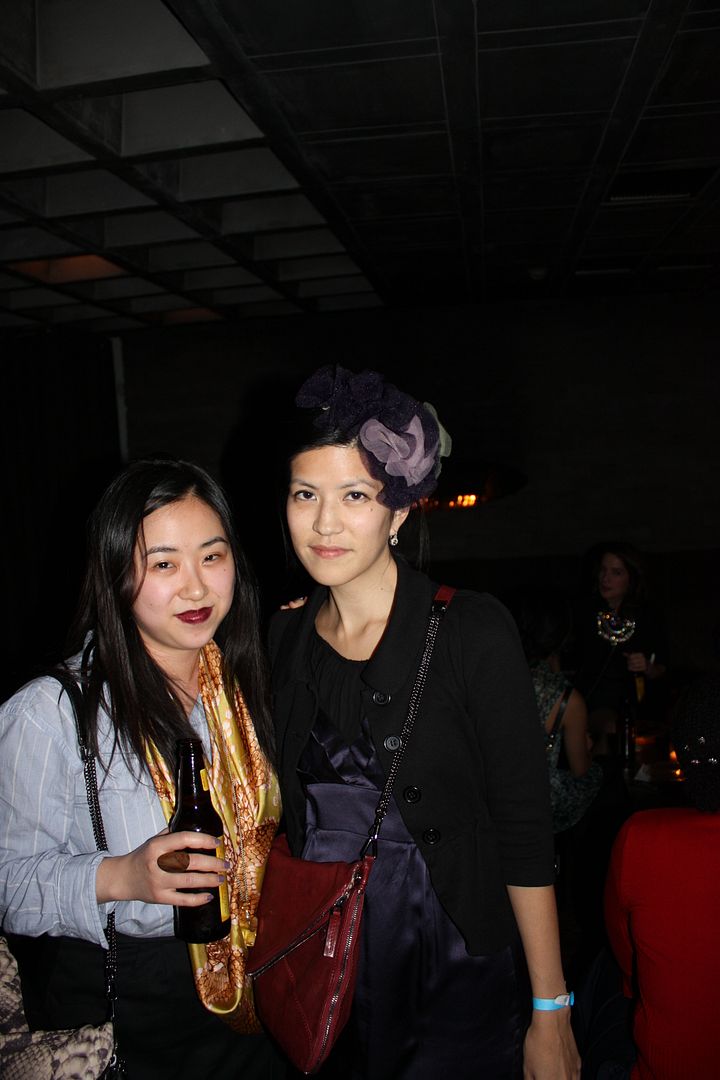 Another shot of Chrissy and me. Did you notice that we are
Boyy
Slash bag twins?? I'm wearing: a frilly headpiece designed by a friend, purple
Wren
cocktail dress,
H&M
jacket and a Slash in brick. Chrissy is wearing the Slash in classic black with the delicious python embossed side worn out.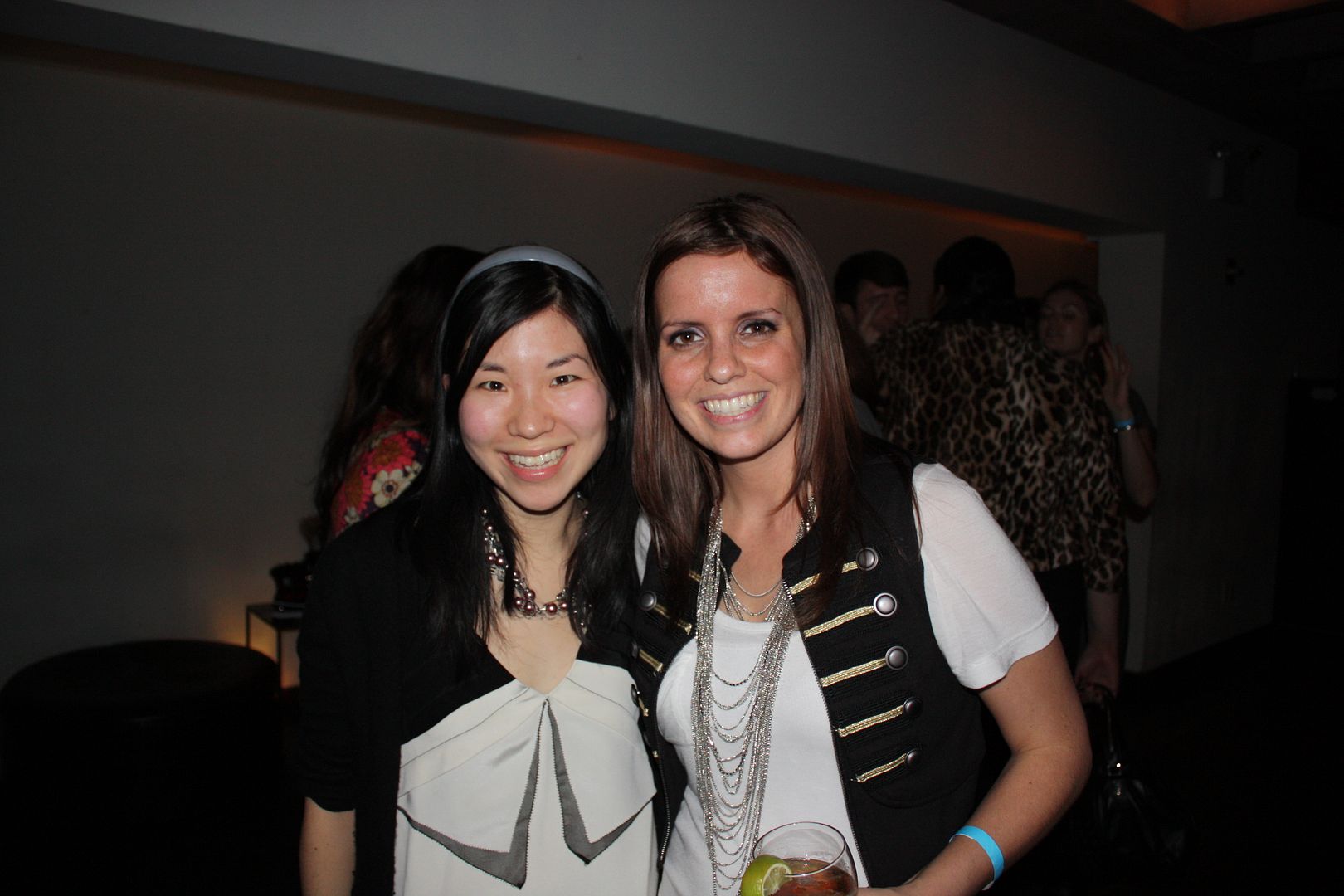 Erin
and
Jordana
TGIF! What are your plans for the weekend? I'm helping my friend with a photoshoot, going to a karaoke birthday party and doing some mad last minute holiday shopping.
I'll be in LA for Christmas, and counting down the days until warm weather, spending time with family and friends, movie matinees (we don't really have them here in New York), Coffee Bean and Baja Fresh. I know I already tweeted the aforementioned list, but I have simple needs.
Hope you have a happy weekend!